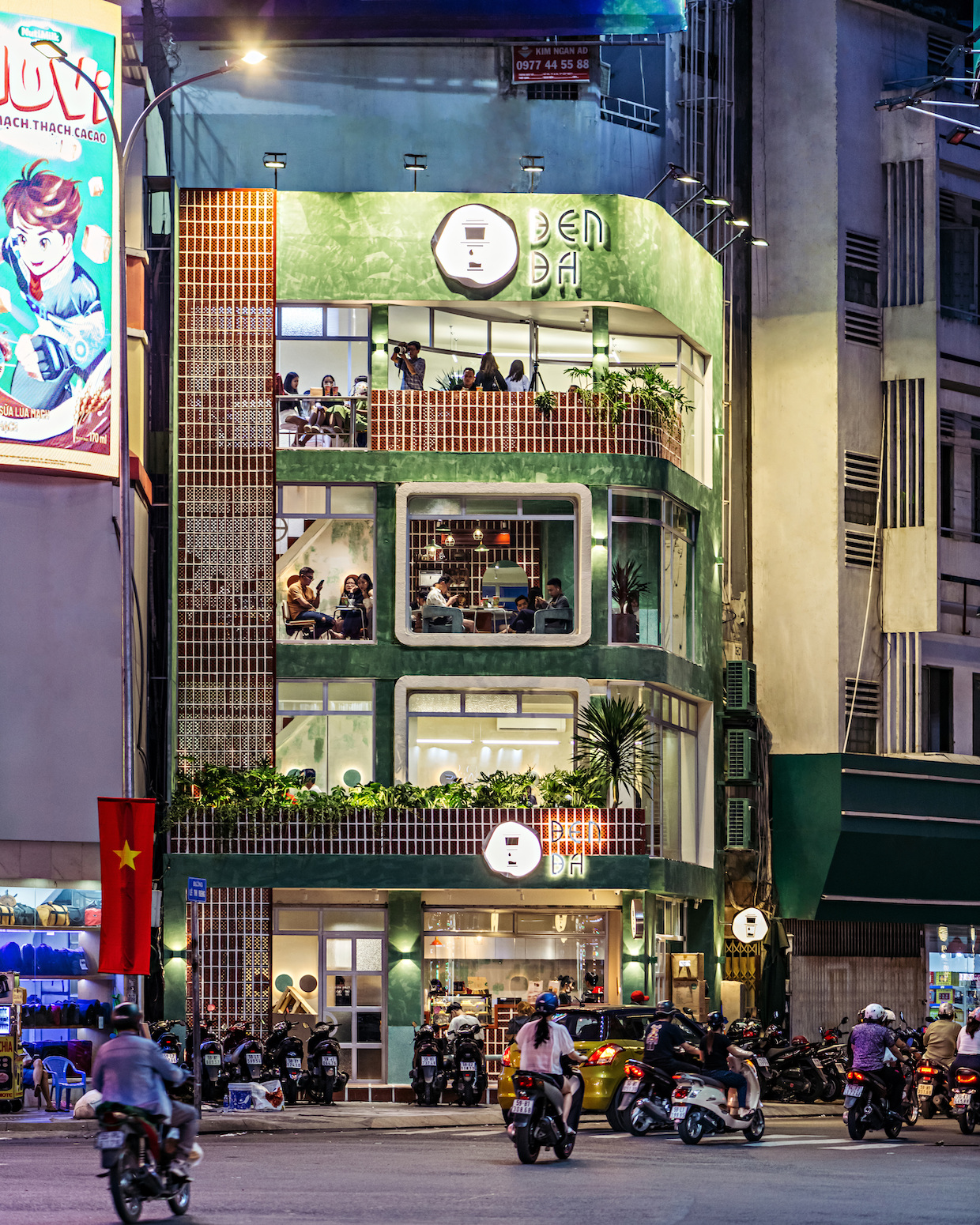 Blending commonly found Ho Chi Minh City (Saigon) home interior design elements with colorful 1990s vibes is one of the many locations of Vietnamese small specialty coffee chain Đen Đá Coffee.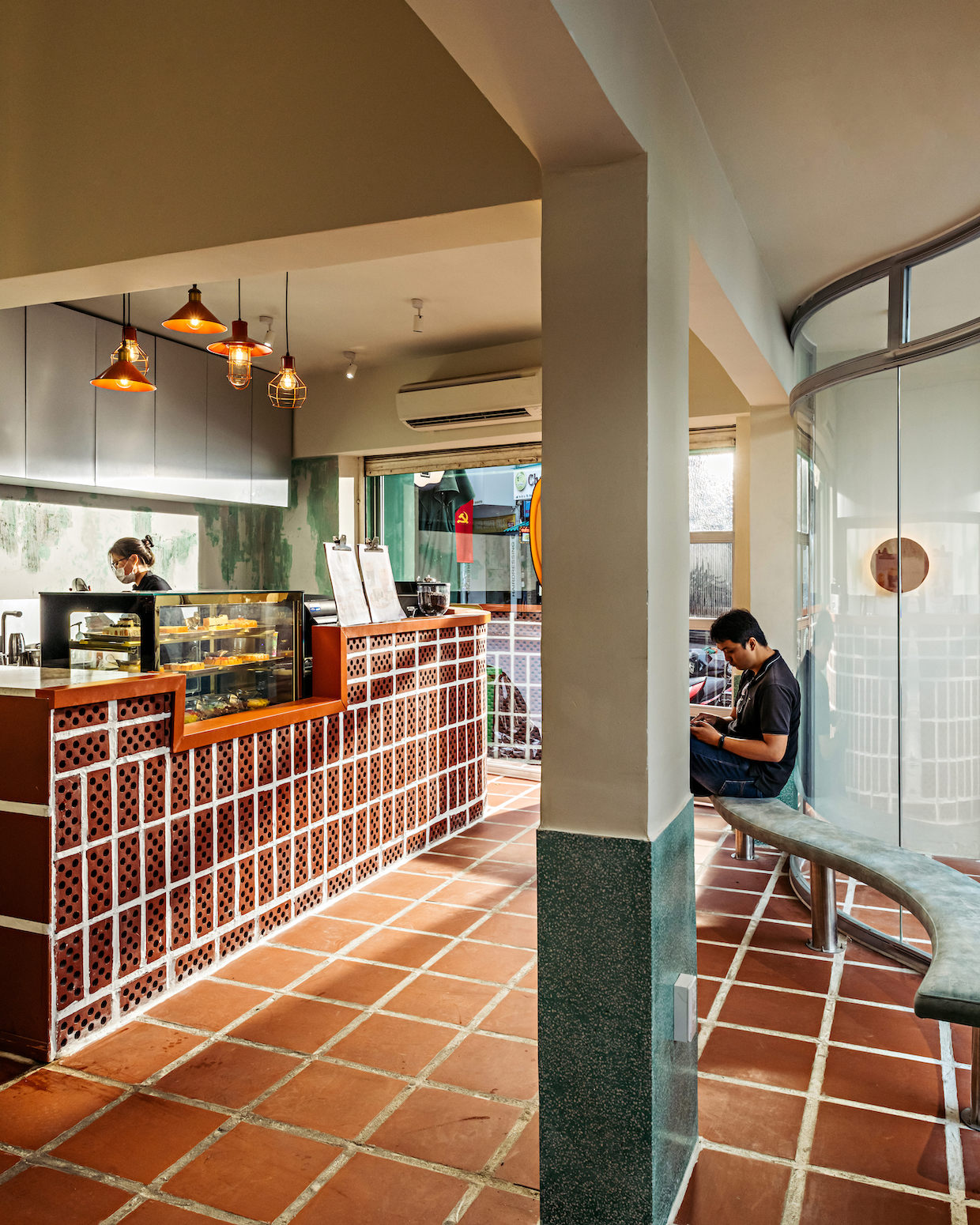 Representing Đen Đá's eighth storefront, the location opened last year. Occupying four stories, the location includes series of exterior windows that reference the nearby iconic HCM City retail building at 42 Nguyen Hue.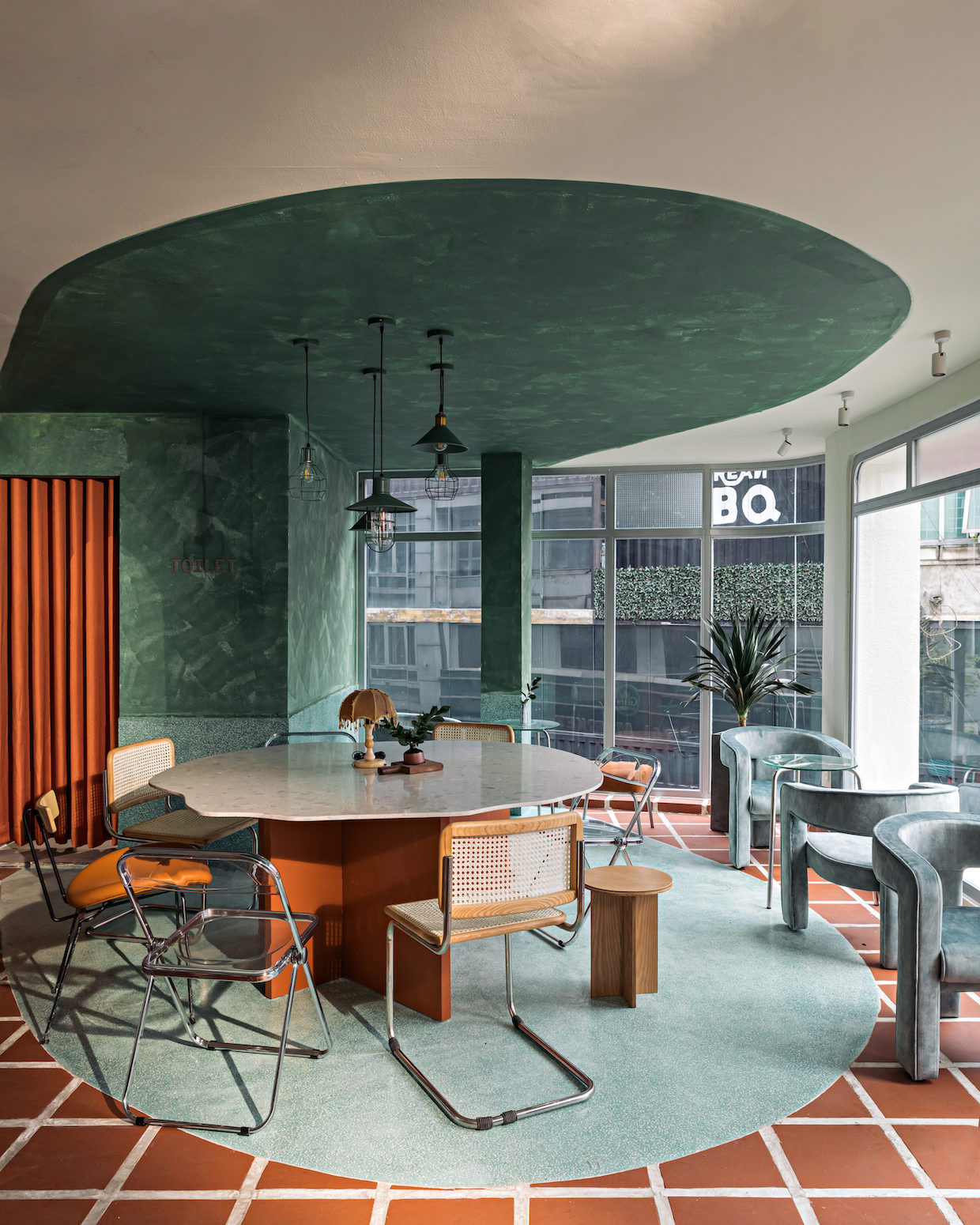 According to a statement shared with DCN by project architect and designer KSOUL Studio, a goal was to introduce interior design elements that might be "considered obsolete by the young generation" while blending old-school and new-school styles.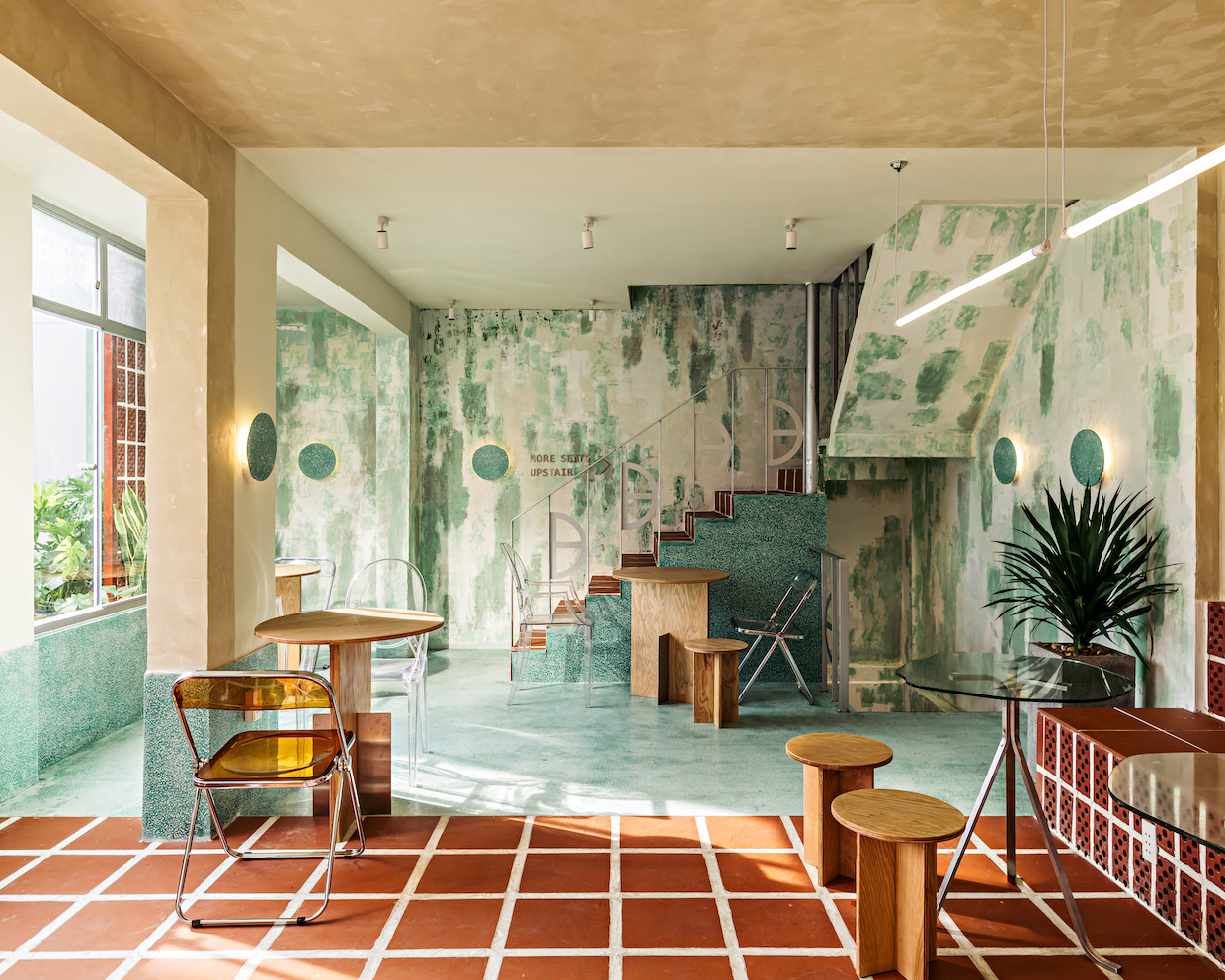 Textured stone, treaded tiles and red bricks with the holes facing outward fill the interior, where seafoam green walls and other surfaces reinforce a 1990s color palette.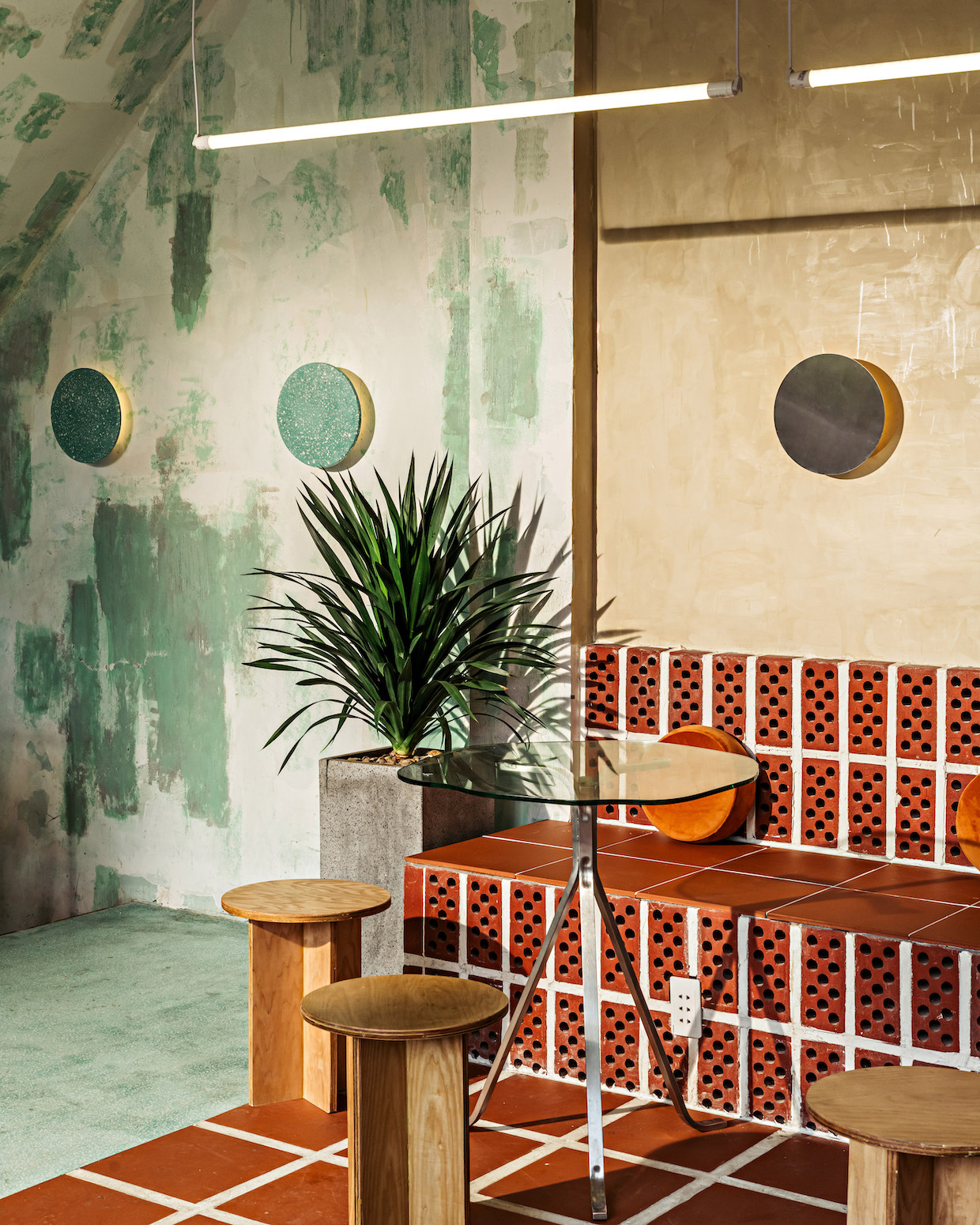 KSOUL said that given the high-profile, high-volume nature of the shop, a goal was to "integrate vintage and retrospective things with breakthrough and modern deliverables."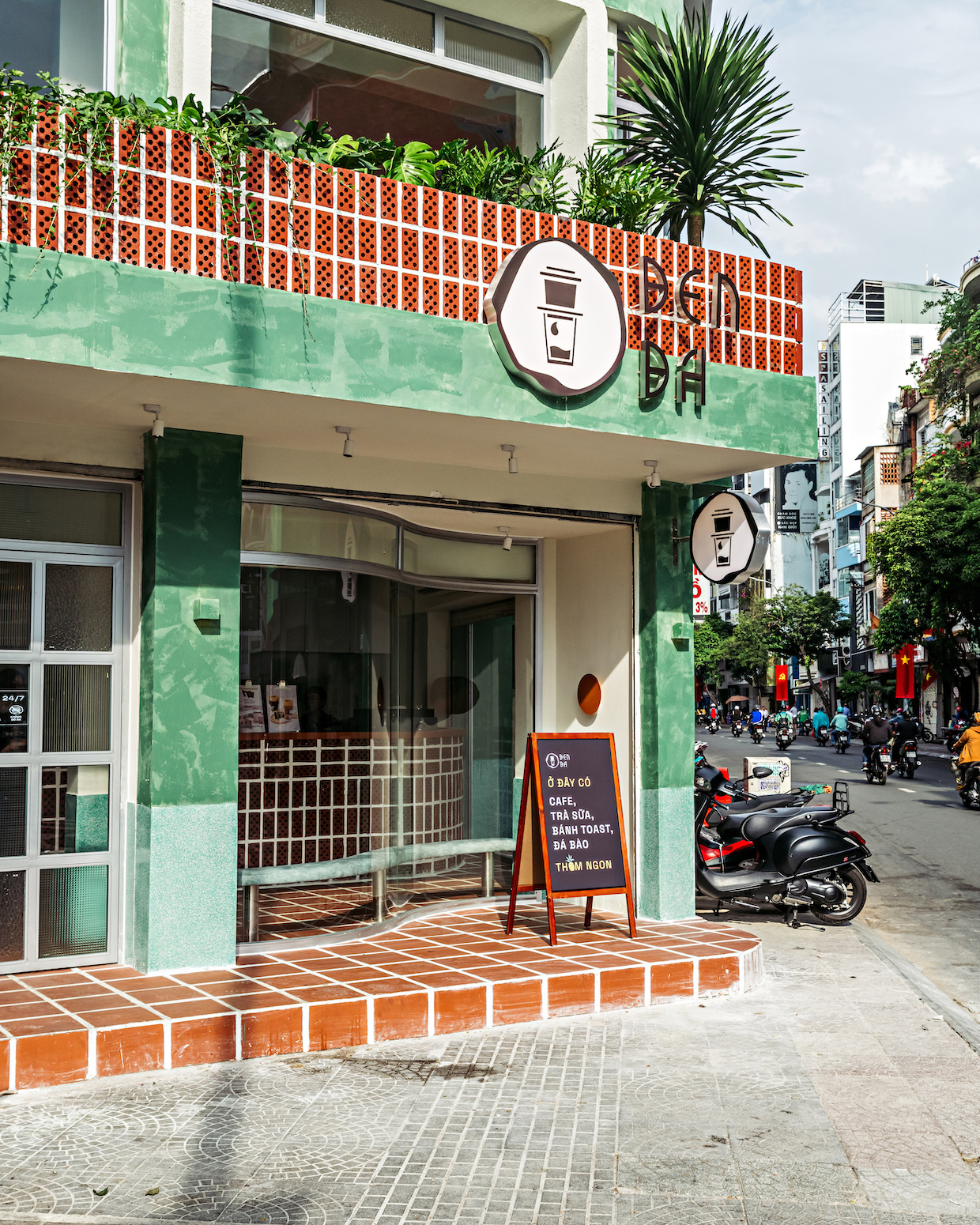 ---
Read more from DCN's ongoing Design Details series here. If you are a coffee shop owner, designer or architect and would like to submit your interior design or package design project for consideration, you can reach our editors here.