Design-forward home coffee equipment company Varia Brewing has launched its first electric grinder, the Varia VS3.
The compact and stylish VS3 grinder is built around a set of custom 38-millimeter conical burrs spun at a deliberate 160 RPM inside a die-cast, machined aluminum case.
The brand's first major grinder launch, the Varia Hand Grinder, was also built around 38-millimeter conical burrs, though those are of 5-core geometry as opposed to the 6-core geometry of the VS3 burrs.
Varia Brewing Founder and CEO Ramsey Gyde told Daily Coffee News the slow speed of the burrs in the VS3 improves particle size consistency as well as distribution for both espresso and drip grinds.
Said Gyde, "This translates into the cup as an overall juicier brew, offering higher clarity and body in the cup."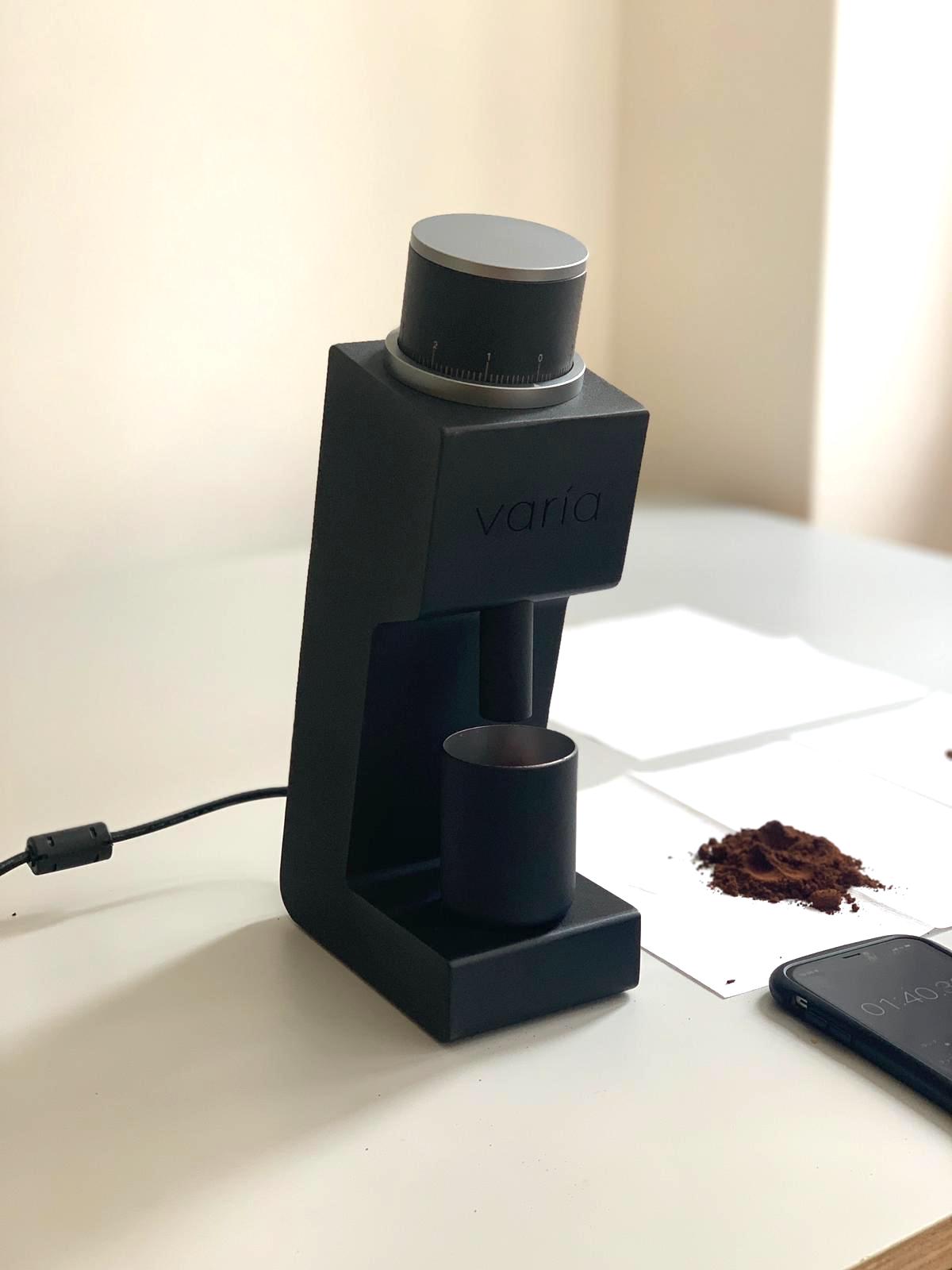 Additional features of the new electric grinder include titanium burr coatings that will be made available as an add-on. According to the company, the machines are built with 0.02-millimeter-precision tolerances for CNC-machined components, while angular contact bearings support the main axle and driveshaft.
Varia Brewing is pitching the machine both for home and professional applications.
"The Varia VS3 was created as a compact but mighty solution for espresso and filter in both commercial and home use," said Gyde. "Its size makes it ideal for the home counter-top as well as any space conscious commercial setting."
Born in New Zealand, Gyde currently divides his time between Hong Kong, where the company is registered, and Shanghai, where manufacturing and other operations take place. Gyde launched the company in 2019 with guidance and mentorship from his father and co-founder Richard Gyde.
Prior to launching Varia, Ramsey Gyde roasted coffee professionally in Wellington and was at one point a sales associate for 25-year-old Australian specialty coffee company Toby's Estate. Toby's Estate Founder Toby Smith also a co-founder of Varia Brewing. Robin Lin, who founded the company Ultimate Coffee Roaster in Shanghai in 2013 and currently roasts and sells coffee under the brand AOKKA, is a partner.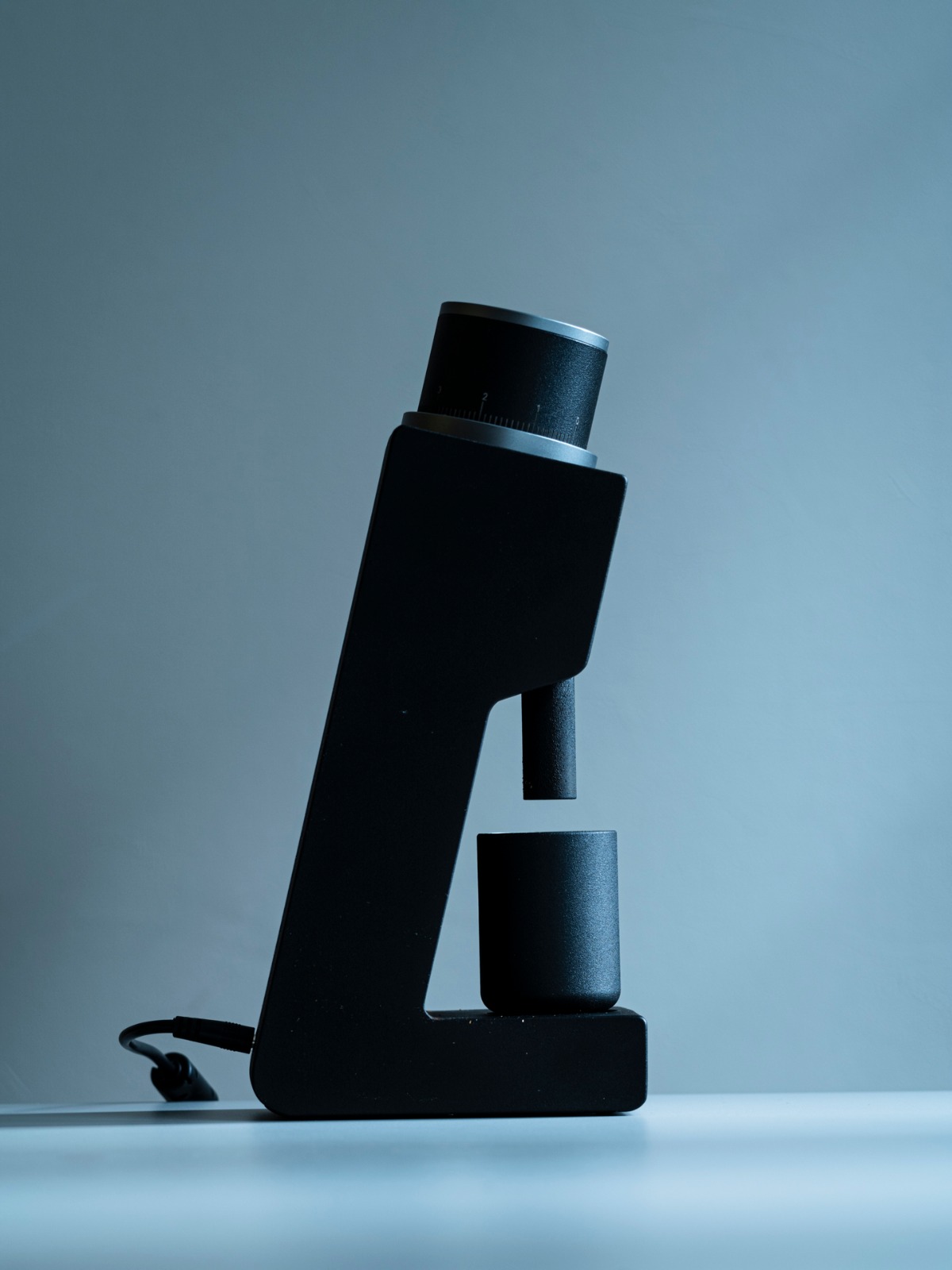 Last year, the company's first product, a multi-method device called the Varia Brewer, received a 2021 Specialty Coffee Association Best New Product award.
Gyde told DCN that Varia plans to soon introduce a "Pro" brewer line, as well as new scales. The VS3 grinder's first and second production rounds are concurrently underway, with production ramping up every month to meet demand.
"Researching and developing new and emerging brewing technologies is our specialty," Gyde said. "Our products have been through thousands of hours of development and refinement in order to maximize their brewing capabilities and design. Our goal is to become the Apple of coffee brewing equipment."
The VS3 is slated to begin shipping to United States-based distributors, wholesalers and retailers while carrying an MSRP of $289.
---
Does your coffee business have news to share? Let DCN's editors know here.
Howard Bryman
Howard Bryman is the associate editor of Daily Coffee News by Roast Magazine. He is based in Portland, Oregon.