A past UK barista champion is ushering in a new era for coffee leaf tea, launching a canned coffee leaf seltzer called Headstand. The drink brand launched earlier this summer with a 30-calorie, no-sugar-added drink with yuzu juice, ginger extract, chamomile, ginseng, and dried coffee plant leaf extract.
Headstand comes largely from the head of 2018 UK Barista Champion Josh Tarlo, who has spent much of the past decade leading coffee sourcing operations for UK companies such as Origin Coffee Roasters and Kiss the Hippo, both of which have routinely engaged in direct-trade relationships with coffee producers.
Tarlo told DCN he originally became interested in coffee leaf tea during a 2015 tour of the Royal Botanic Gardens, Kew, led by renowned coffee plant scientist Aaron Davis. Tarlo then reached out to a coffee-producing colleague in El Salvador named Carlos Pola, and the two experimented with dried coffee leaves before Tarlo eventually incorporated leaves into a signature drink in a winning run at the UK Barista Championship.
"For years I felt like coffee leaf was super interesting, but seeing how cascara didn't really manage to break through, I knew it really came down to getting it to people in the right way," Tarlo told DCN. "During lockdown I got into healthy non-alcoholic drinks as something to enjoy at the end of the day and the idea clicked. I texted Carlos again and we started working on new ways to process it so it would taste best for a seltzer."
Along with the potential functional benefits associated with the clean-label ingredients of the seltzer, a central pitch of the Headstand brand is that coffee farmers might be able to capture more value from coffee plants.
A 1% For The Planet member company, Headstand currently sources all its leaf through Pola, who maintains some equity in the company, according to Tarlo.
"The plan is to expand and start using leaf around his community, and we've done test batches in Rwanda so we can also expand and work with more producers around the world," said Tarlo. "Fairtrade price minimums help many producers, specialty coffee's high prices for high quality helps others, [and] the many other certification and ESG initiatives help others. I see leaf as one more solution to help producers, so collectively we can create a more equitable coffee chain together." 
Tarlo noted that the production and processing of coffee leaf for export requires no additional infrastructure investments for producers, and that the quality of coffee leaves is not dependent upon the same factors — like high elevation or coffee variety/cultivar — that affect arabica green coffee quality.
"This is key," said Tarlo. "It means we can work with producers whose farms may not have the terroir for specialty and so haven't been able to be part of the third-wave coffee boom."
Tarlo said that the initial beverage in the Headstand line has lots of black tea flavor with complex notes of green tea freshness.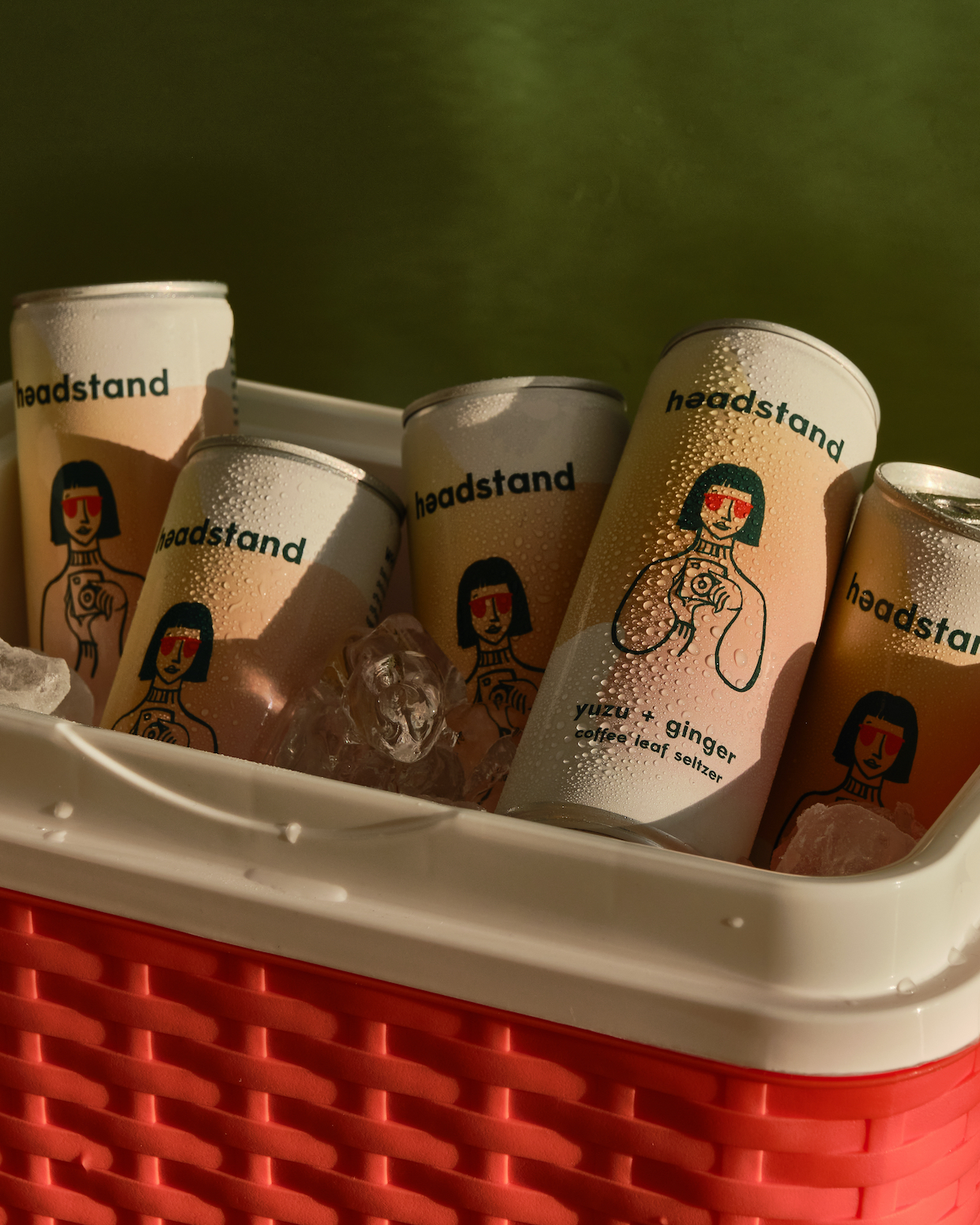 "Our first flavour, yuzu and ginger, is massively refreshing with lots of citrus notes, like a mix of lemon and grapefruit upfront, and then in the finish a long complex flavor combination from coffee leaf, ginger and chamomile takes over."
After a soft launch in May and a larger production run in June for the UK market, Headstand was recently introduced to Ireland.
"In the short term we are focused on creating more flavors, as well as working with new partners across coffee and beyond," Tarlo said. "We're also starting to look for investors who share our values and can help us launch Headstand into markets like the U.S."
---
Does your coffee business have news to share? Let DCN's editors know here. 
Nick Brown
Nick Brown is the editor of Daily Coffee News by Roast Magazine.