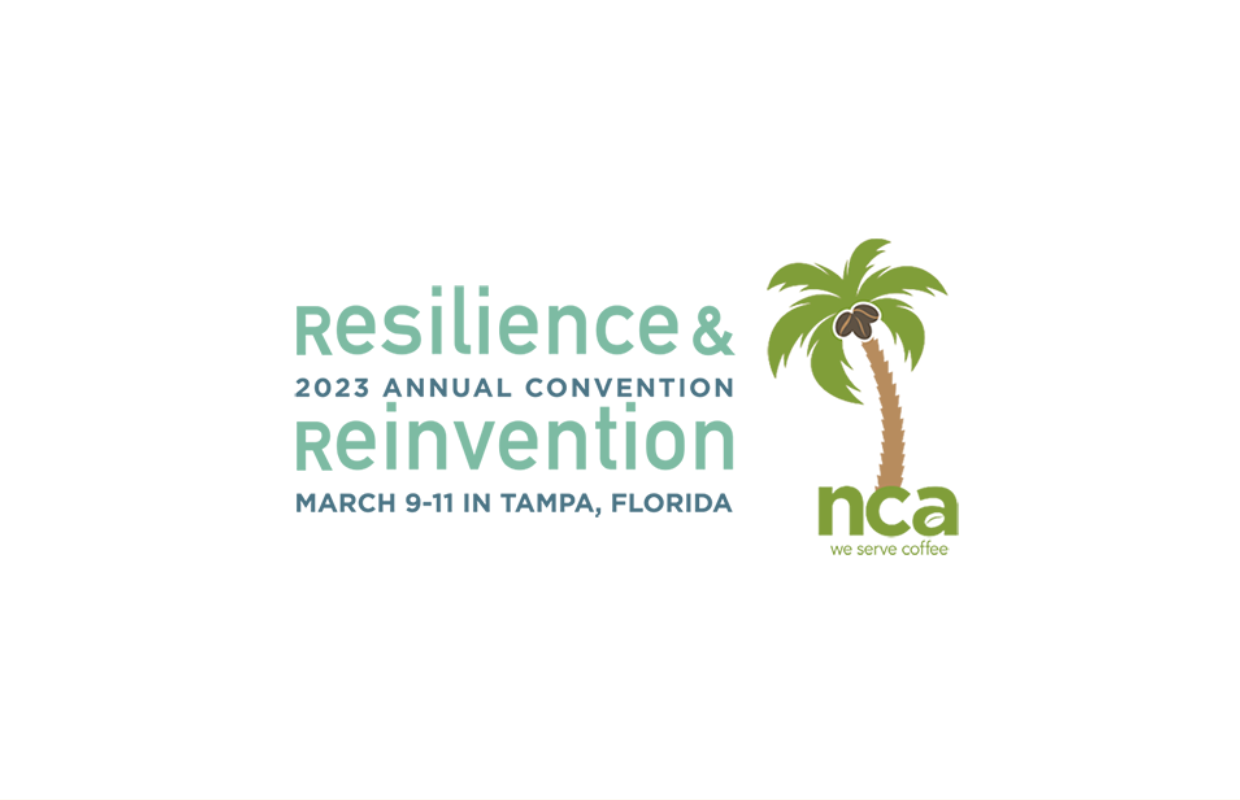 The annual National Coffee Association convention is for the first time in nearly three pandemic-filled years returning to an in-person format.
Registration for the 2023 NCA show, taking placed March 9-11 in Tampa, Florida, has just opened, with early-bird pricing starting at $950 for members and $1,350 for non-members.
The theme of the 2023 NCA Convention is resilience and reinvention. The current list of speakers includes G. Scott Clemons of the investment bank Brown Brothers Harriman, convenience store expert Tim Powell of the Chicago-based firm Foodservice IP, Cheryl Hung of the NCA-contracted market research firm Dig Insights, beverage category expert Matthew Barry of the market research firm Euromonitor, and commodities and trading expert Albert Scalla.
A keynote address will come from Canadian journalist and speaker Amanda Lindhout, who in 2018 was kidnapped in Somalia and spent 15 months in captivity and promises to explore some lessons and tools related to resiliency.
The United States coffee industry, meanwhile, has been remarkably resilient through the pandemic era, with overall coffee consumption exceeding pre-pandemic levels, according to the NCA's own annual market research reports.
The nonprofit trade organization — whose members include executives of many of the nation's largest coffee roasting and trading companies — said in March of this year that the number of Americans who reported drinking coffee in the past day reached a two-decade high (66%). Meanwhile, a more recent NCA report shows an all-time high in coffee consumption among the youngest adult drinkers, with more than half saying they drank coffee within the past day.
Registration and program information for the 2023 National Coffee Association Convention is available here.
---
Does your coffee business have news to share? Let DCN's editors know here.