Following this year's launch of a single-piece portafilter called the Unifilter, coffee equipment maker Weber Workshops this week unveiled a related product called the Unibasket.
The Unibasket is a standalone portafilter basket that mimics the design and performance of the Unifilter, for use in any standard 58-millimeter portafilter.
Each Unibasket is made from a single piece of stainless steel and features walls and a base that are 1.2-millimeters thick. That is more than four times thicker than typical steel portafilter construction and provides additional rigidity to prevent the bottom basket surface from bowing or bulging outwards, which is a common cause of channeling during extractions, according to Weber Workshops.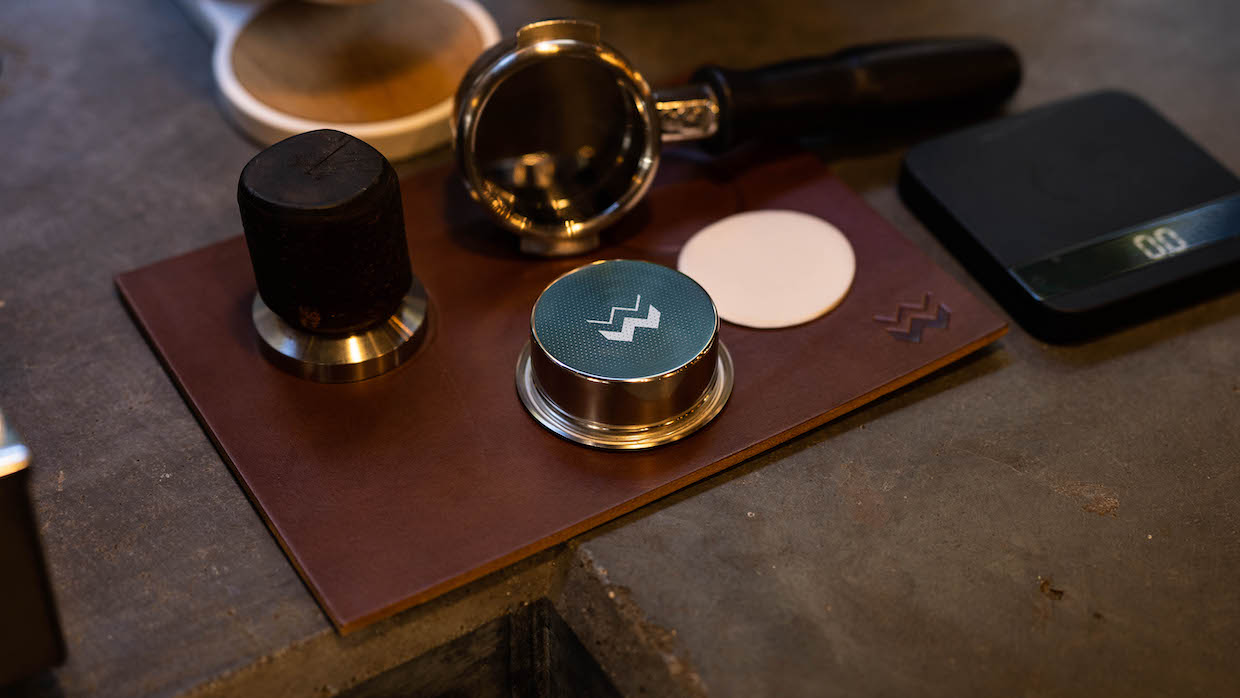 Like the Unifilter, and unlike conventional portafilter baskets, the Unibasket interior geometry is precisely cylindrical and does not taper towards the bottom. Its filter holes are individually laser ablated and the spread of holes extends completely to the walls. Together these details amount to an area of active filtration approximately 30% bigger than in standard portafilters, according to the designer.
Testing both internal and in the field has indicated that the wider filter surface area and enhanced puck rigidity results in an approximately 2-3% increase in extraction yield.
"The extraction physics are virtually identical to the Unifilter," Weber Workshops Founder and Designer Douglas Weber Told Daily Coffee News. "The Unifilter is still the gold standard as it's easier to clean, the most elegant; just the 100% implementation [of this concept]. But the Unibasket makes it universally adaptable, and puts it in more people's coffee."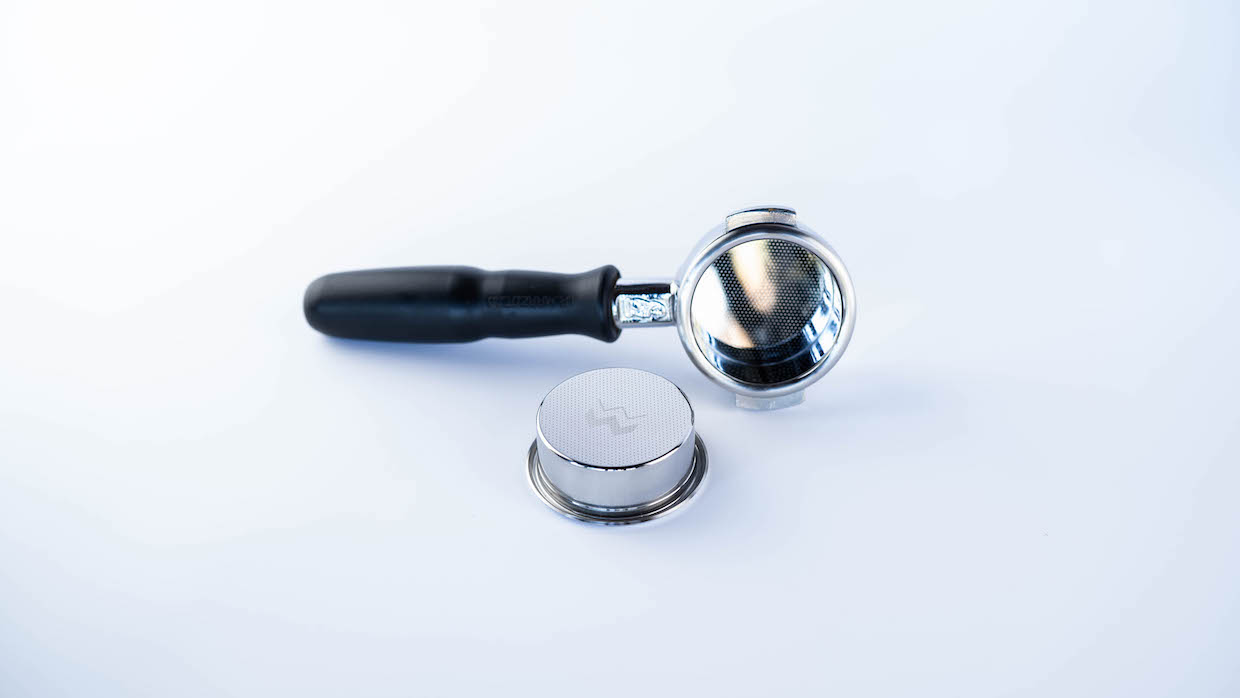 The Unibasket launches for sale this Wednesday, Dec. 19, at a price of $170. The package includes the basket, a retaining spring, a pack of 100 Espresso Paper Filters and a stainless steel mesh puck screen. Packages will begin shipping on December 26.
Formally based in Nevada with a subsidiary in Taiwan and outposts in Japan and Germany, Weber Workshops released its foundational EG-1 electric grinder in 2015. Among numerous new grinder and accessory products launched since, its other most recent is the third generation of the EG-1.
Meanwhile, the Unifilter received a Best New Product Award at the 2022 Specialty Coffee Expo and a Most Innovative Product Award at the Melbourne International Coffee Expo (MICE).
Weber's work is part of a recent spate of new approaches to basket geometry and hole placement that has started shaking things up in the specialized field of espresso filtration.
Late last year a company called Barista Improving Taste (BIT) launched a set of portafilters designed in part by 2008 Italian Cup Tasters champion Sauro Dall'Aglio that feature a rounded "pozzetto" filter surface. The company says this promotes faster flow and greater consistency, unifying the emergent stream more immediately and diminishing channeling.
In Taiwan, a company called Wafo Espresso makes professional baskets featuring a greater number of smaller holes that, like the Unibasket, are spread all the way to the harder edges of the basket walls. Those are slated to launch in the United States next year.
In contrast to the BIT baskets, the Wafo baskets and the Unibasket are collectively de-emphasizing what has to this point been considered the visual locus of good espresso: a unified, singular stream of rich coffee issuing through the bottom of a portafilter basket during extraction.
As the filtration efficiency and flow dynamics of these newer baskets tend to result in multiple streams and droplets during extraction, experts are increasingly turning to taste, refractometer readings and other metrics for evaluation after extraction. Weber suggested that the look of a high-quality extraction as it happens simply isn't what it used to be.
"The rat-tail is old news, and actually hides channeling and other defects," Weber told DCN. "Time for the world to move on and look at good extractions with a fresh set of eyes. The syrup rain now looks more delicious to those who have been reprogrammed."
---
Howard Bryman
Howard Bryman is the associate editor of Daily Coffee News by Roast Magazine. He is based in Portland, Oregon.