The popular coffee-focused podcast "Filter Stories" has taken a deep plunge into coffee science, launching a spinoff series called "The Science of Coffee" (available through Apple Podcasts, Spotify and more).
Created and narrated by Filter Stories founder James Harper, the six-episode series tackles a number of science-related topics that may be of particular interest to people brewing and drinking roasted coffee, including water quality, latte foam science and the impacts of noise levels on the coffee-drinking experience.
Harper leaned into the expertise of numerous other coffee professionals for the Science series, including The Craft and Science of Coffee book editor Britta Folmer, and Coffee Science Foundation Executive Director Peter Giuliano, who also serves as chief research officer at the Specialty Coffee Association. Harper also turned to Google Scholar while chasing down his own scientific research leads.
"You research, understand the topic, see the biggest players," Harper told DCN. "You exhaust every avenue until you've got the material."
Currently based in Berlin, Germany, Harper has been fully immersed in the complementary worlds of coffee and content. He moved to Berlin to be the wholesale manager of specialty coffee roaster The Barn and has since made a full-time career in the podcast space, traveling often across Europe, Africa, Latin America and the United States for "Filter Stories" and its related projects.  
The first episode of "Filter Stories" launched in August 2018. The project grew out of a desire to unite Harper's passion for coffee with his love of audio documentary and journalistic storytelling. 
"I had burning questions and curiosity about coffee and the world, and how it all intertwines, and a massive love for narrative audio, NPR-style," Harper said. "I didn't have much experience. I thought, 'What's the worst that could happen if I throw myself into it?' I did research, bought microphones, bought a ticket to Guatemala, learned Spanish in six weeks, collected a ton of stories, and it became the first season of 'Filter Stories.'"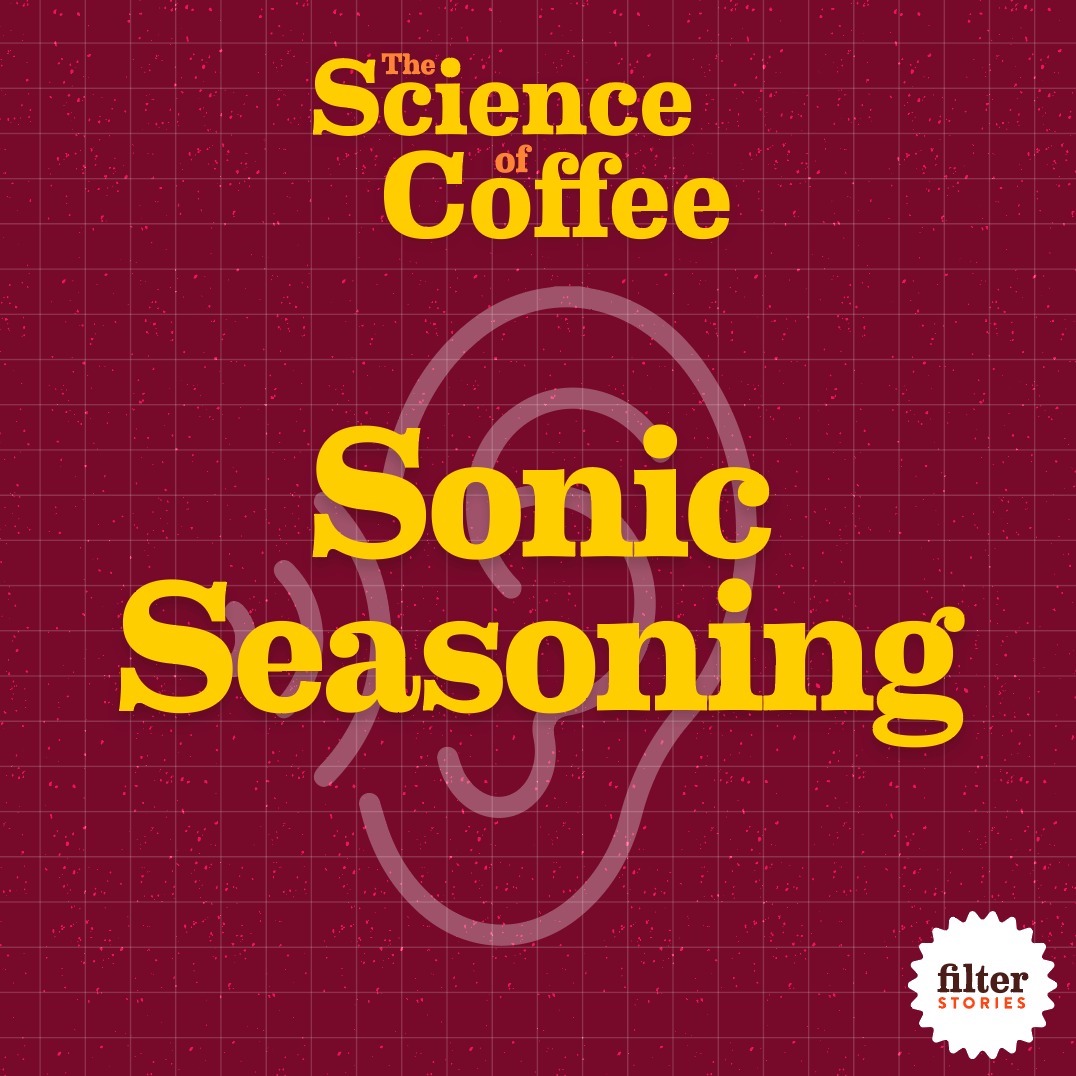 The science-focused installment isn't the title's first spin-off. "A History of Coffee" launched in 2021, featuring historian Jonathan Morris, the author of Coffee: A Global History. Harper said the series was downloaded more than 100,000 times.
"I know how to condense complex stuff into fun, compelling narratives — the skill I've developed for many years," he said. "History's one thing. What's the other thing that coffee professionals want to understand better? I know what it is: coffee science." 
Harper's favorite episode of the new science series is the finale, called "Sonic Seasoning." The episode explores the premise that drinking coffee in a loud environment, like a noisy cafe, can actually change consumers' perceptions and tastes.
The research-driven narrative is presented amid a background of espresso machine noises and gentle piano music, immersing the listener in the topic. Among the findings illuminated in the episode is that coffee can taste more watery in particularly boisterous environments. 
"This is profound," Harper said of the research. "What's the point of going through all this carefulness, from the farmer to the barista? What's the point of treating a product with care if it will be in a noisy environment?"
Harper is already planning to have an additional season of "The Science of Coffee," as well as another season of "A History of Coffee." It can be difficult to predict the future of the podcast landscape, but his passion for learning about coffee, and helping others learn, appears to be constant. 
"One thing is for sure," Harper said. "I love audio; I love telling stories; I love coffee." 
---
Does your coffee business have news to share? Let DCN's editors know here. 
Libby Allnatt
Libby Allnatt is a writer with a passion for trying new coffee shops. She lives in Salt Lake City, Utah.