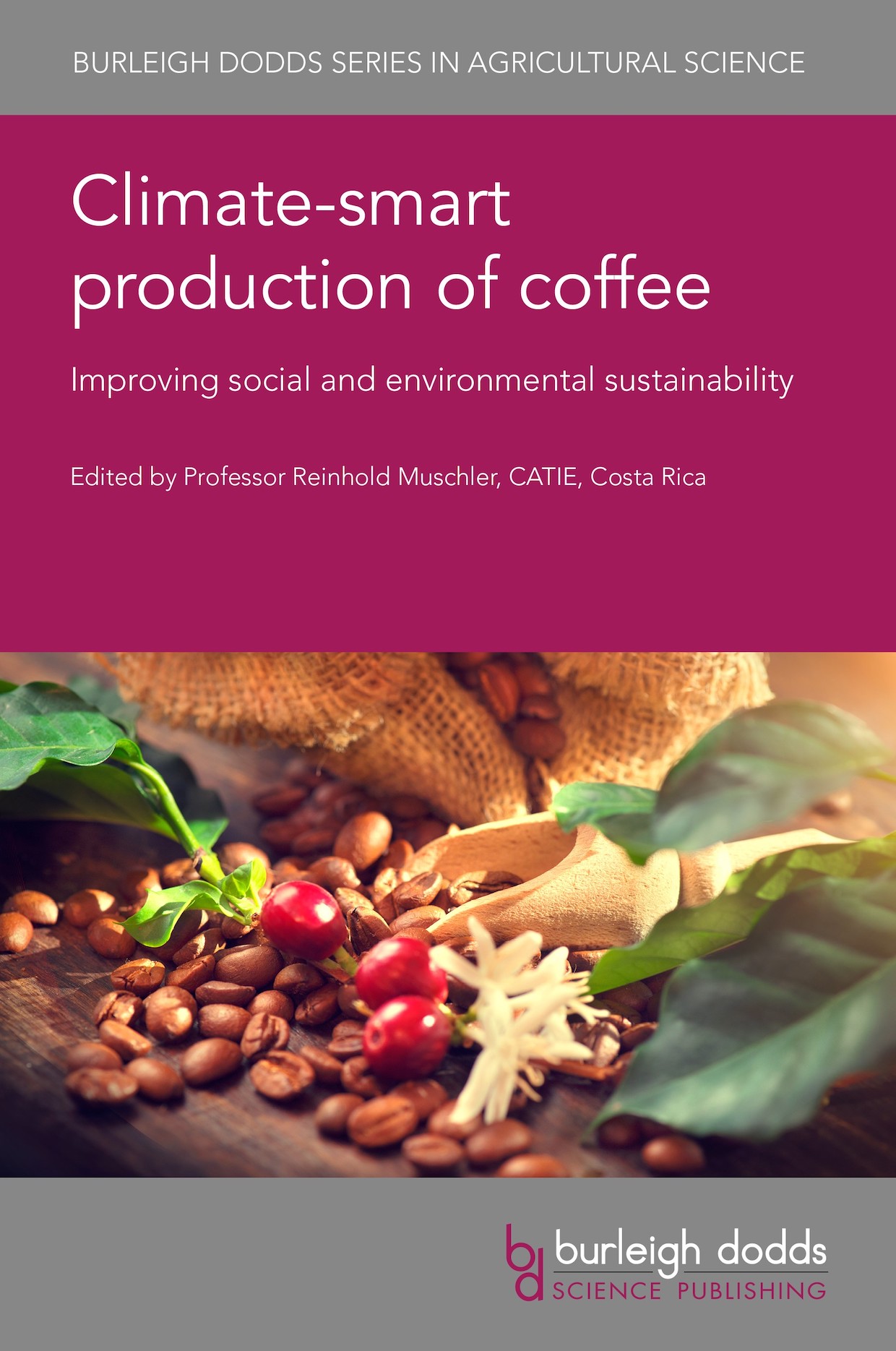 UK-based publishing house Burleigh Dodds Science Publishing recently released what is arguably the most comprehensive and well-rounded text on climate-related sustainable agriculture in the coffee sector to date.
Including chapters from more than two dozen expert sources, the book called Climate-Smart Production of Coffee: Improving Social and Environmental Sustainability was edited by Reinhold Muschler, Latin American Chair in Agroecology and Agrobiodiversity at the Center for Agricultural Research and Higher Education (CATIE) in Costa Rica.
It leads with an important caveat, that the costs associated with climate-smart agriculture cannot reasonably be absorbed by the world's smallholder coffee farmers.
Citing research from the 2020 Coffee Barometer, contributing author and coffee sustainability champion Carlos Brando notes in Chapter 1 that approximately 98% of the world's coffee farms are small-scale (approximately 5 hectares or less) yet smallholder farmers capture just a small fraction of coffee's overall value.
"This evidence suggests coffee cultivation is not providing an adequate living income for many smallholder farmers, let alone one that allows them to invest in being environmentally more sustainable and resilient in the face of climate change," Brando writes.
Thus, the book sets forth with the premise that costs associated with transitioning to climate-smart agriculture must be considered and addressed by multiple stakeholders, and that all approaches should take into account the working realities of farmers.
The book is divided into two parts. Part 1 explores a range of topics and needs regarding social and environmental sustainability, while Part 2 dives more squarely into sustainable pest and disease management.
"The global demand for coffee is set to skyrocket by 2050 and with more demand comes the need for more product which itself brings a whole host of issues," Francis Dodds, editorial director at Burleigh Dodds Science Publishing, said in an announcement of the book's publication. "The sector needs to develop and establish more sustainable methods of production that can meet this growing demand whilst also ensuring that its carbon footprint remains as minimal as possible."
Spanning more than 450 pages, the book is available in hardcover or as an e-publication directly through Burleigh Dodds for £150 ($185 as of this writing). Individual chapters can be purchased in PDF form for £25 ($30).
---
Does your coffee business have news to share? Let DCN's editors know here.