Focused on coffee businesses and the stories of the impassioned people behind them, a new video series called Coffee Breath is flowing into production.
Coffee Breath was created by former bandmates and longtime friends Jason Johnson (a.k.a. Double J) and Christopher Flanagan.
Double J, who is the co-owner of the Portland, Oregon-based coffee equipment repair outfit Black Rabbit Service Company, is serving as the series host, while Flanagan, of the video production firm Field Theory Pictures, is running the production.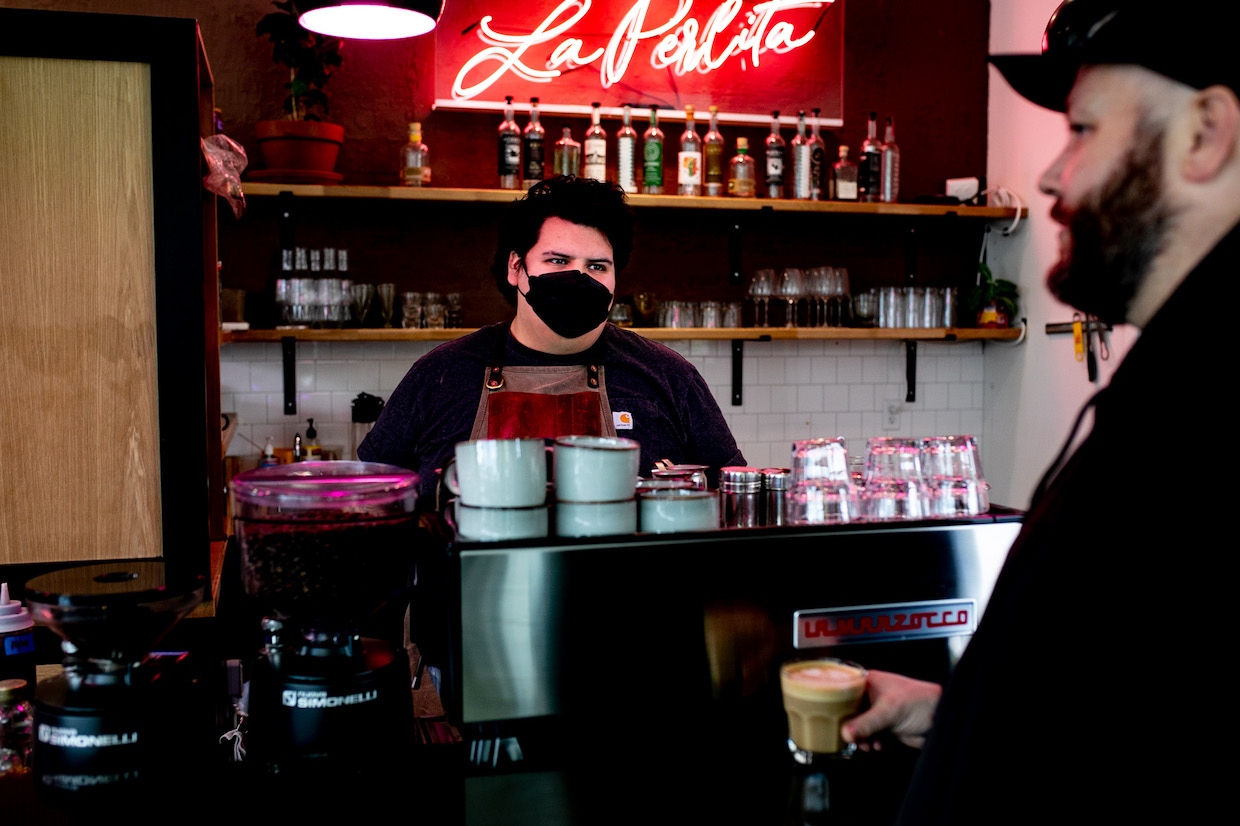 "With Coffee Breath, my goal is to make a show for anyone interested in coffee or cafe culture," Double J, who previously oversaw the equipment department at Stumptown Coffee Roasters before launching Black Rabbit with business partner Alex Lambert in 2016, told DCN. "Seemingly everyone has some sort of connection to spending time in cafes, even more so than a full restaurant. Current food TV ignores the coffee and cafe scene for the most part. I'm hoping Coffee Breath can scratch that itch."
The pilot episode, "The One in Portland," leads with a truly Portlandy anecdote from Portland native and poet Matthew Dickman before veering off into the compelling coffee stories of local coffee entrepreneurs.
Double J sits down with Upper Left Roasters Founder Katherine Harris, Marigold Coffee Roaster Cole Werfelman (at Buckman Coffee Factory), Deadstock Coffee Founder Ian Williams, and specialty coffee legends Phuong Tran of Lava Java and The Fresh Pot Owner Matthew Vinci.
"I'm lucky to know so many amazing people in the coffee industry," said Double J, who first started working in coffee as a barista at his parents' shop at the age of 14. "I've already storyboarded 20 episodes and feel like I could write for Coffee Breath endlessly."
With some sponsorship dollars from Pacific Barista Series and others, Season 1 will stream on YouTube, with more episodes coming this April and May. The Coffee Breath creators are currently exploring other distribution options for more episodes.
Said Double J, "Ultimately we would like to partner with a larger streaming platform so we can have further reach with the stories we're capturing."
---
Does your coffee business have news to share? Let DCN's editors know here.
Nick Brown
Nick Brown is the editor of Daily Coffee News by Roast Magazine.