Portland, Oregon-based green coffee company Catalyst Trade is hosting its first ever online coffee auction, focused on high-quality microlot coffees sourced from Ethiopia.
Under the name Ethiopia Innovation Lots, the auction is scheduled to take place through the M-Cultivo auction platform on Tuesday, Aug. 1. A limited number of sample sets are currently being sold for $275.
Catalyst Trade was founded by Emily and Michael McIntyre along with Ethiopian partner Zelalem "Zele" Girma Bayou five years ago.
Emily McIntyre told DCN that the Innovation Lot auction reflects years of collaborative development in post-harvest processing among Ethiopian producers and Catalyst Trade. Detailed information about each of the auction coffees is presented in a hard-copy magazine included with each sample set.
"My co-founders Michael and Zele, along with our entire team, our producer partners, and our roaster partners, have invested so much time and money into developing unique processing methods which hold true to our ethos that Ethiopia coffee, as itself, is enough without addition or subtraction," McIntyre recently told DCN. "This has coalesced into three distinct product lines, which we call Intrinsic, Interval, and Symbiotic."
McIntyre said part of the impetus for the auction was the suspension of the Ethiopia Cup of Excellence competition and auction program for 2023.
"We were sad when that program was paused and hope that by bringing an Ethiopia-centric, process-focused auction to the world we can keep the glorious birthplace of specialty coffee in everyone's eyes and hearts," Emily McIntyre said. "Every day, we are all working in this industry because of Ethiopia, and everything we do at Catalyst Trade has as its end goal support for Ethiopia's coffee industry and professionals."
After launching in Ethiopia, Catalyst Trade has since expanded to include Peruvian coffee imports. McIntyre said the company plans to continue to expand its recently introduced e-commerce driven small bag program, while potentially introducing new auctions.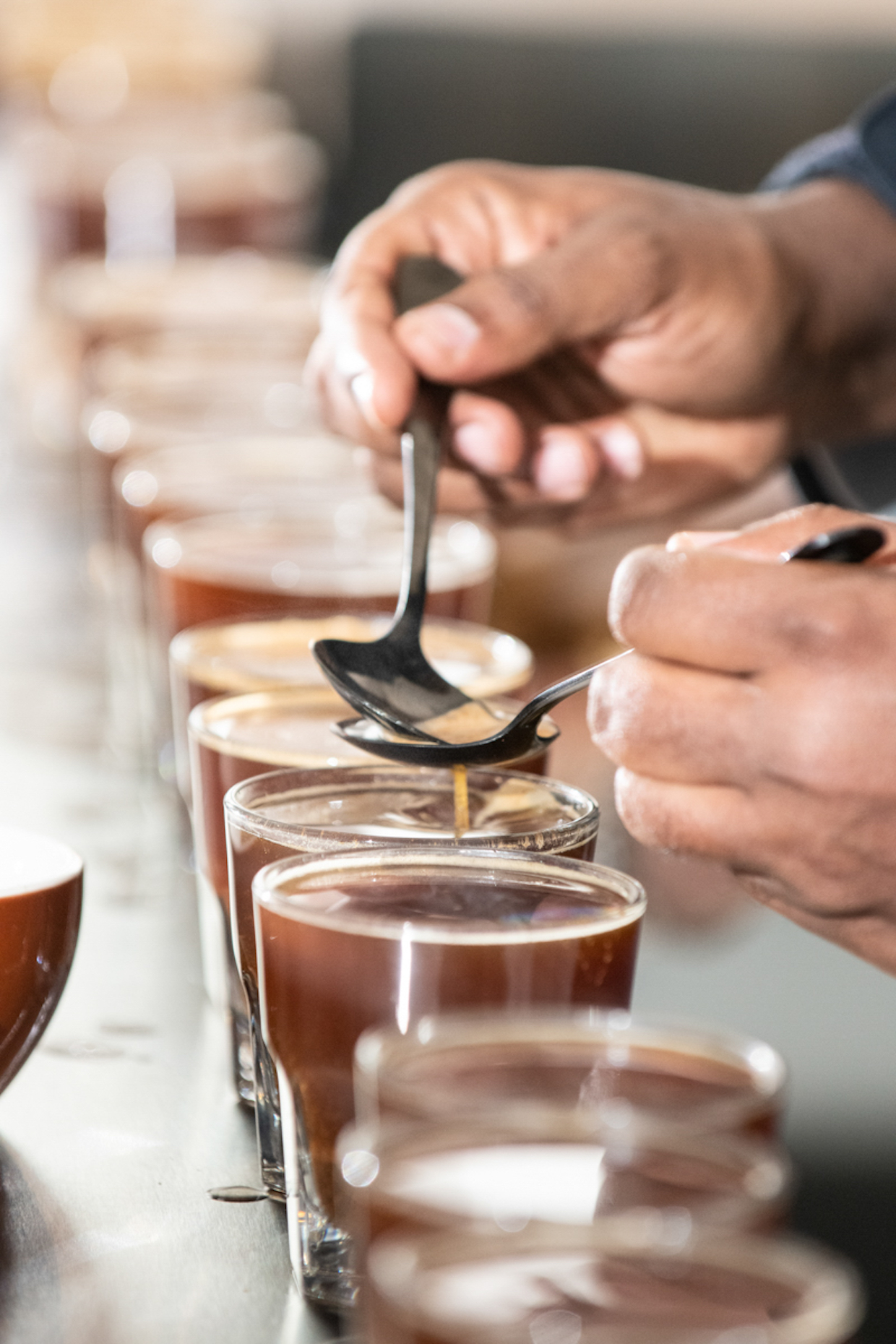 Said McIntyre, "Our focus is always to support Ethiopian and Peruvian coffee producers, and the roasters who value them, with honest and quality-centric production of specialty coffee, and that's only deepening."
See Catalysts's website for more on the Ethiopia Innovation Lots auction.
[Editor's note: This story has been updated. The original version stated that Catalyst Trade launched four years ago. The company launched five years ago.]
---
Does your coffee business have news to share? Let DCN's editors know here.
Nick Brown
Nick Brown is the editor of Daily Coffee News by Roast Magazine.