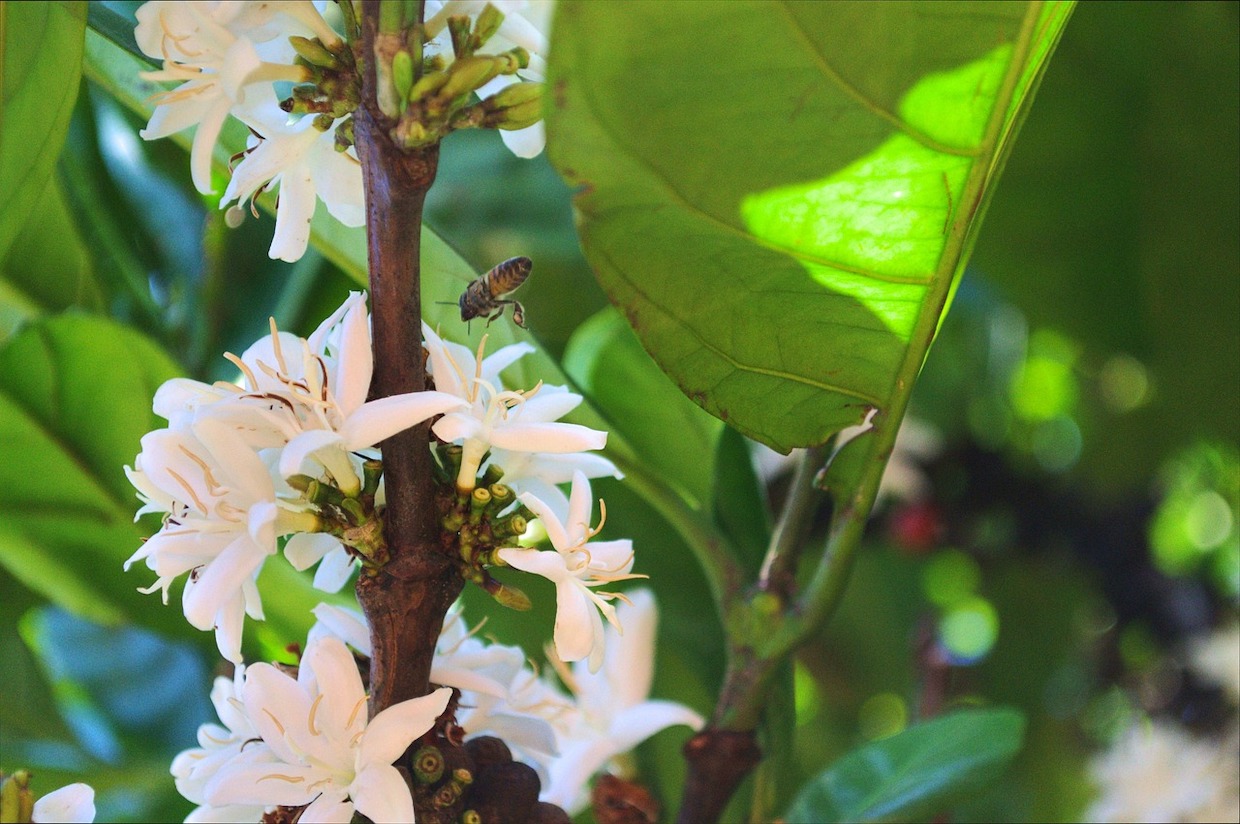 A new study suggests that the loss of pollinators due to climate change and tropical deforestation will have a pronounced effect in the global coffee industry, further threatening the livelihoods of farmers while affecting global trade.
Led by researchers at the University College London (UCL) and published last week in the journal Science Advances, the study explores the global reduction in insect pollinator biodiversity, while also exploring its connections to agricultural land use (such as deforestation), climate change, food production and trade.
"Our findings underscore the urgent need to take global action to mitigate climate change, alongside efforts to slow down land use changes and protect natural habitats to avoid harming insect pollinators," said senior author Tim Newbold from the UCL Biosciences department.
The study was led by UCL Ph.D Joe Millard, who now works for the Natural History Museum London.
Using a data set involving more than 2,600 sites and 3,080 pollinator species, the researchers found that "the tropics will experience the greatest risk to crop production from pollinator losses" caused by climate change and agricultural land use.
"Localized risk is highest and predicted to increase most rapidly, in regions of sub-Saharan Africa, northern South America, and Southeast Asia," the authors wrote. "Via pollinator loss alone, climate change and agricultural land use could be a risk to human well-being."
The paper explores the implications of pollinator loss on a number of important food and cash crops. Coffee and cocoa were noted because of their agricultural sensitivities and economic importance.
"Coffee is also expected to have a combination of relatively high production risk and high value, suggesting that regions in which it is grown may experience economic difficulties, unless the pollination service can be replaced cost effectively," the study states. "Similarly to cocoa, coffee production provides income to millions of small-scale farmers and their families in the tropics. Therefore, the increased production risk due to loss of pollinators could lead to increased income insecurity for some of the most vulnerable people globally."
---
Does your coffee business have news to share? Let DCN's editors know here.
Nick Brown
Nick Brown is the editor of Daily Coffee News by Roast Magazine.