German commercial grinder maker Mahlkönig has teamed with Italian espresso equipment company La Marzocco to launch the Sync System, which links Mahlkönig grinders to wi-fi-enabled espresso machines for automatic grind adjustments.
Unveiled to the public at last week's Host Milano expo in Italy, the Sync System included the launch of a variation in Mahlkönig's E80 grinder line called the E80W Grind-by-Sync.
Mahlkönig also made a huge splash at host with its new EK variant, called the Omnia. DCN will have more on that machine in a separate feature story.
The new E80W Grind-by-Sync automatically makes adjustments in response to data sent wirelessly from espresso machines that are equipped with technology that La Marzocco calls Auto Brew Ratio, or ABR.
Currently compatible La Marzocco models include the Linea PB ABR, GB5 ABR and KB90 ABR. La Marzocco started offering IoT-enabled machines early last year.
After connecting the Mahlkönig Sync app with the La Marzocco Pro app, users can can designate an ideal espresso shot weight, along with the amount of time that water should run as the shot brews.
Should the espresso machine achieve the set weight too quickly or too slowly, the grinder automatically adjusts to grind either coarser or finer as needed.
Arnaldo Rodrigues, head of innovation and technology for Mahlkönig parent company Hemro Group, told Daily Coffee News that the Mahlkönig E80W Grind-By-Sync is almost identical to the existing grind-by-weight Mahlkönig E80W, except the current Sync only allows for adjustments to the grind, not the weight. The Grind-By-Sync model also has slightly different displays related specifically to the Sync system.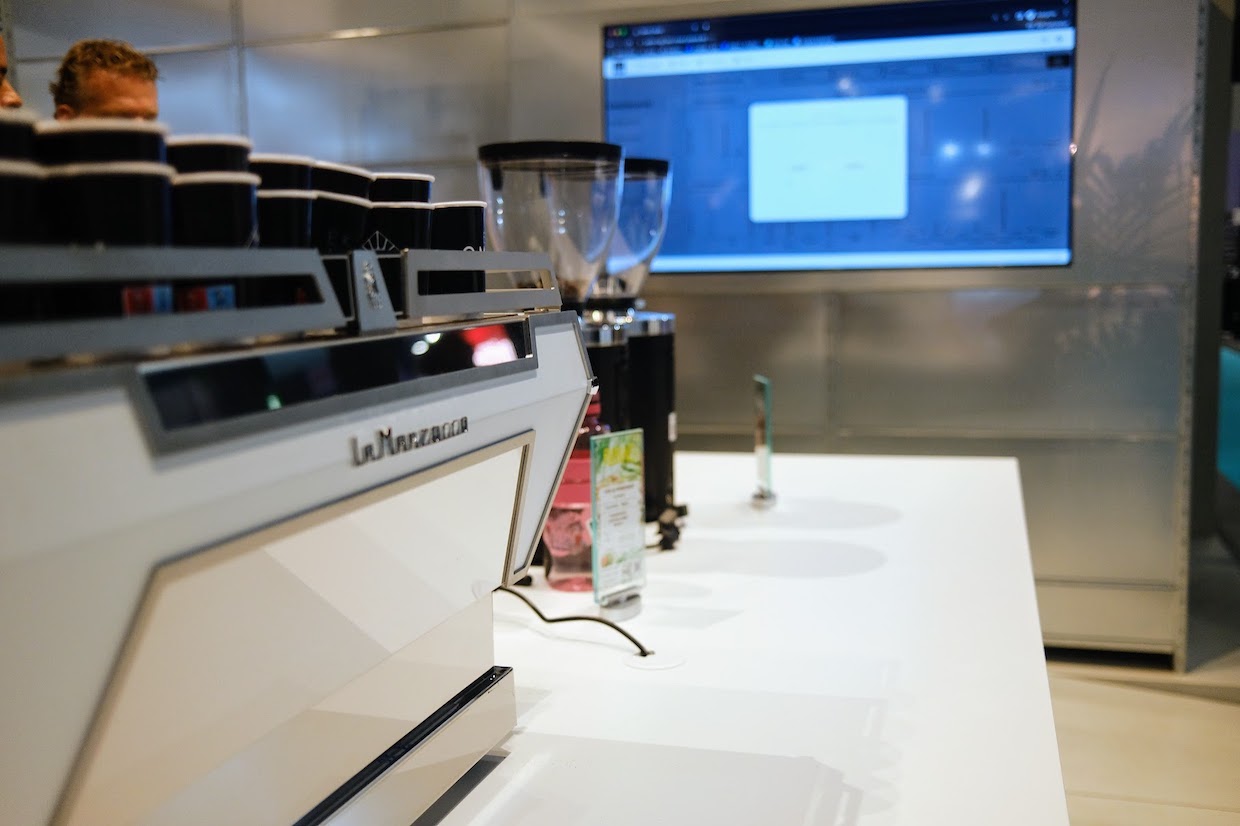 Using the Sync app, managers can monitor grinders' settings and performance stats from afar, although changes to any system settings can only be made by managers on site.
"For us it is important that the person in front of the grinder still is in control, and remote controlling is a safety compliance topic," Rodrigues told DCN. "However, managers will be able to push recipes from their Mahlkönig Sync Dashboard to their [Grind-By-Sync] grinders."
Mahlkönig has announced that it intends to broaden the Sync platform to involve additional espresso machine brands. The company has designed its Sync App to serve as a single portal through which managers can view and program multiple Mahlkönig grinders linked with machines from different brands and/or locations.
"We aim to evolve it into the go-to ecosystem for professional coffee preparation by facilitating data exchange with other coffee equipment and software solutions," the company announced on its blog earlier this month.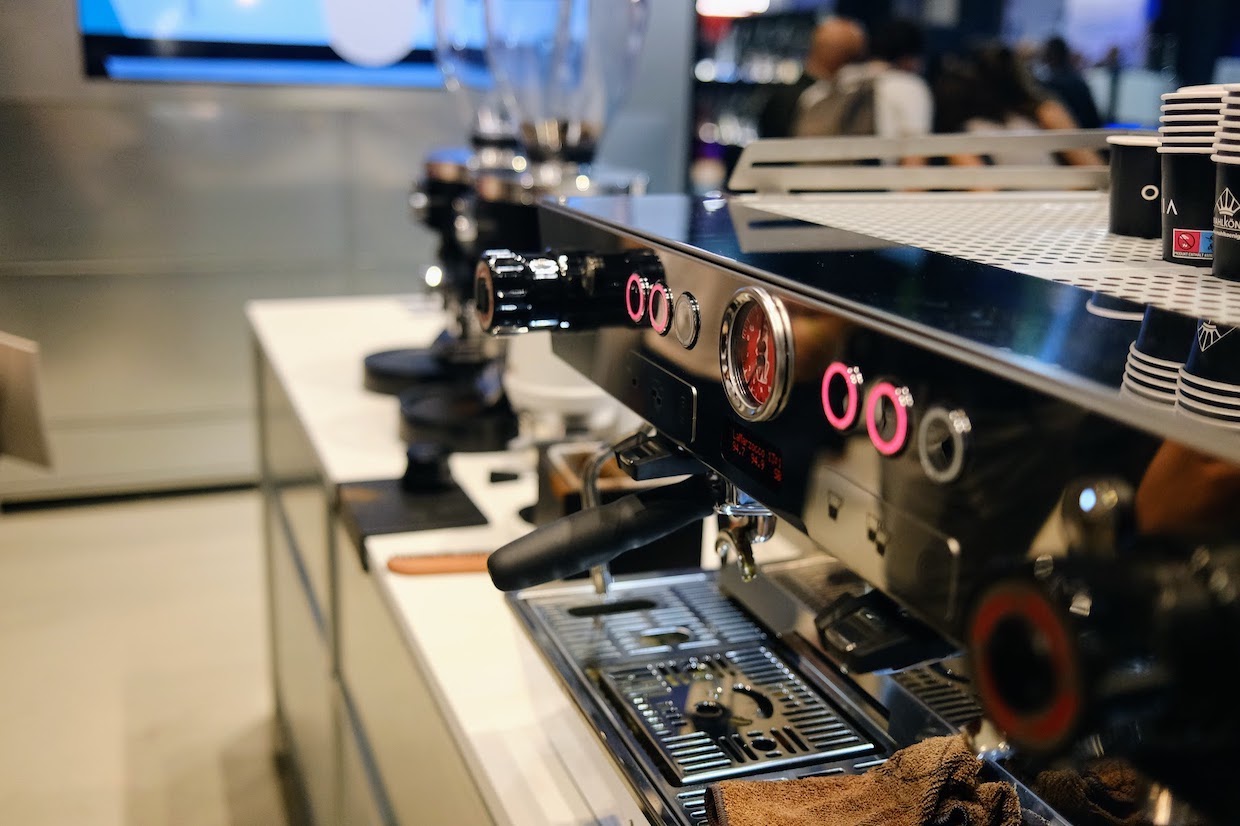 Incidentally, the Sync launch was just one of several exciting launches by La Marzocco at the Host show. We'll have more on that soon.
The Sync App is available as a free download. Prices are not yet announced for the Mahlkönig E80W Grind-By-Sync machine, which is slated to begin shipping to global markets starting in January 2024.
---
Does your coffee business have news to share? Let DCN's editors know here.
Howard Bryman
Howard Bryman is the associate editor of Daily Coffee News by Roast Magazine. He is based in Portland, Oregon.