Acting on a strong hunch that Peoria, Illinois, has room for more high-quality, fresh-roasted specialty coffee, Peoria native Ty Paluska returned home to launch Intuition Coffee + Juice.
The shop occupies the ground floor of the historic flatiron Kickapoo Building, which was previously home to Thirty-Thirty Coffee Co., a company that Paluska co-founded prior selling his share and moving away about seven years ago.
To freshen up the space, Ty and wife Kami Paluska had the exposed brick walls whitewashed for a brighter appearance, added modern geometric tiles and light fixtures, and tore out the previous bar to improve flow.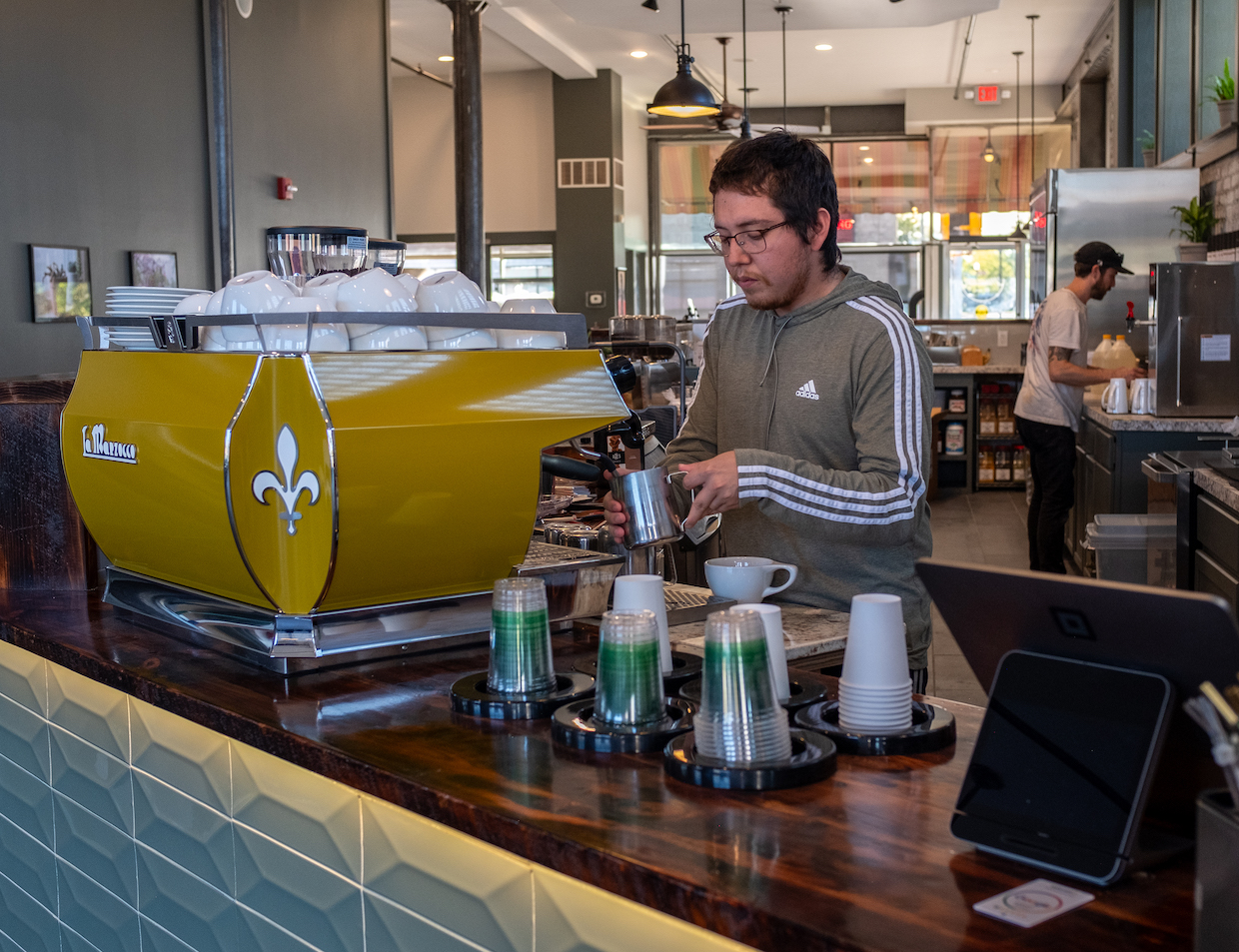 "I really wanted to make it different but still keep the same — it's still such a unique, romantic building," Ty Paluska recently told Daily Coffee News. "But I knew I wanted to be my own brand."
After leaving Thirty-Thirty Coffee, Paluska wound up in Idaho in 2016 to lead sales for Doma Coffee Roasting Company, Five years later, he moved near Zion National Park in Utah to help develop the roasting operation of Deep Creek Coffee.
Earlier this year, the owners of the Kickapoo Building back in Peoria called Paluska, letting him know that the remaining owners of Thirty-Thirty had moved on while offering him first dibs on the space.
"They closed their doors in June, and then I arrived in August and then we got this open in like two and a half months," said Paluska.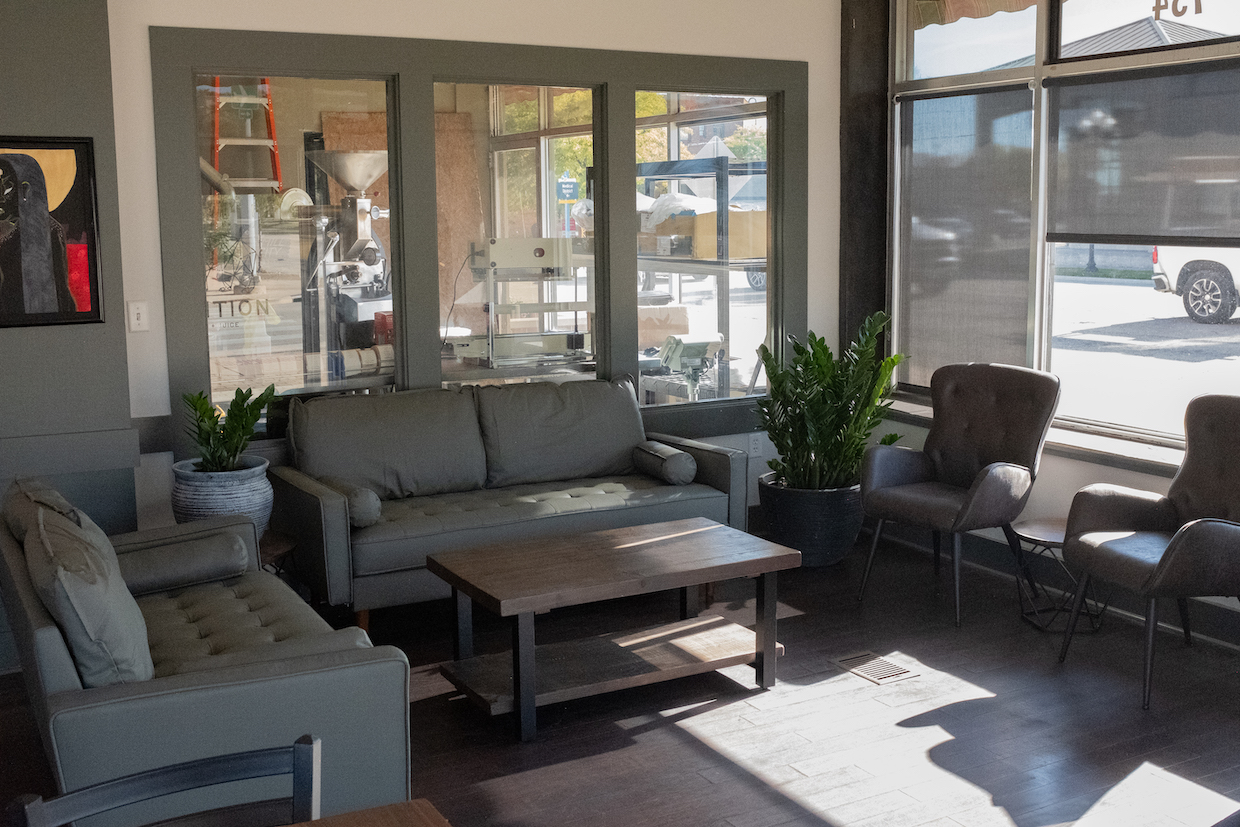 Paluska now roasts Intuition's coffee on a 15-kilo Mill City Roasters machine in a roastery visible through glass windows in the cafe. Kami Paluska runs the shop's cold press juice program, which is complemented by a menu of wholesome grain bowls, toasts, overnight oats and other healthy offerings made on site. The Paluskas say they're committed quality products, but genuine hospitality comes first and foremost.
"I've been in the coffee specialty coffee world now for almost two decades, and I still get riled up when I go to a shop that you see on Instagram or hear about how it's got all these great things and looks so cool, and you go in there and nobody greets you when you come in, nobody looks up to say hi. That just eats me up," said Ty Paluska. "Hospitality is very important to me, so I wanted to find people that were really good baristas, but more importantly, they were just good humans who actually care about the people they were serving."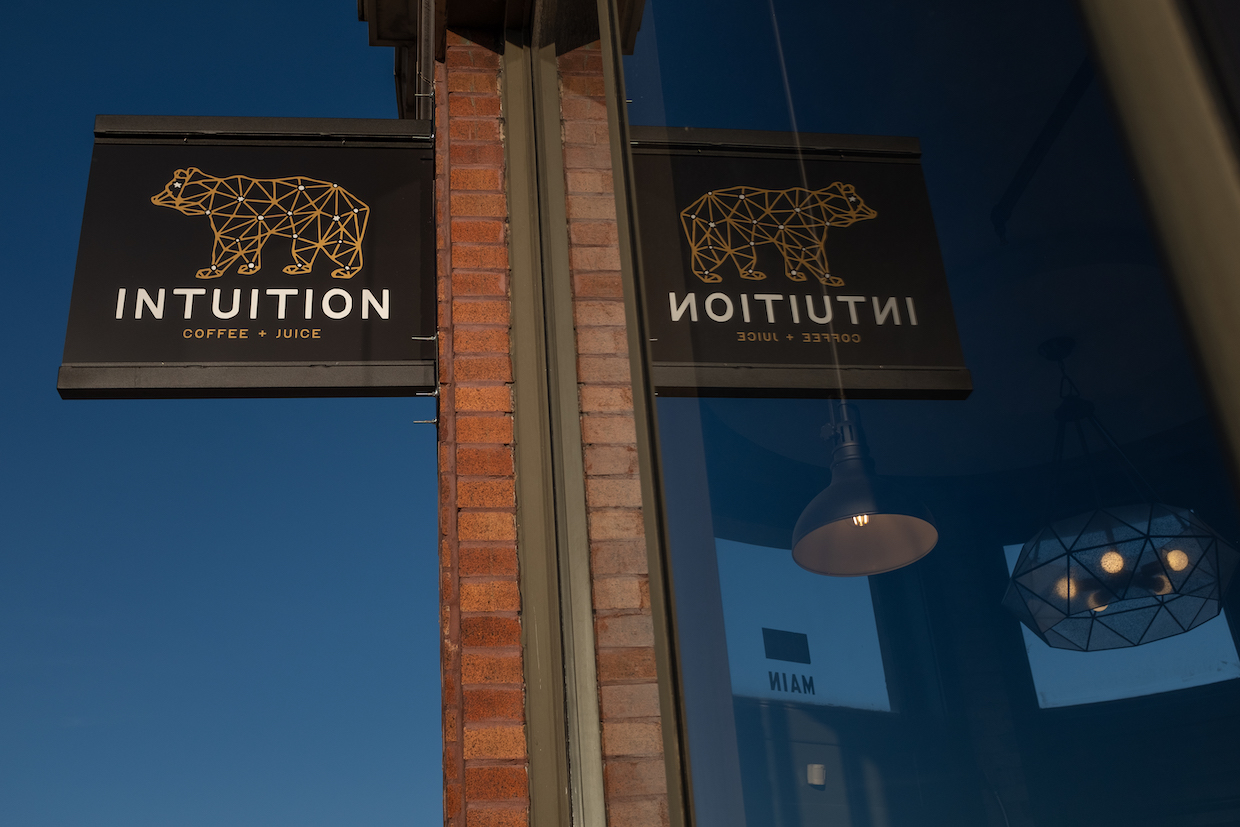 Paluska's choice of Ursa Major, a.k.a. the Great Bear, as the Intuition logo is a connection point to Peoria's history. It specifically references the Jumer Bear, a giant taxidermied polar bear that for decades stood in a hotel owned by the city's Jumer Family. The Jumers also own the Kickapoo building, and Paluska's own great-grandfather was once photographed next to the bear, whose hair was once singed in a fire and replaced by a darker coat.
Paluska convinced the Jumers to bring the bear out of storage to greet a new generation at Intuition.
"So many people remember going to the hotel and remember this bear… So here he is, he's still here, gracing the present," Paluska said. "People get their picture with him; it's turned into a little Peoria icon."
If the stars continue to align for Intuition, its cold press juice operation may soon take on wholesale expansion. Paluska also aims to broaden wholesale coffee sales to more Midwest customers.
"I love the wholesale business. I love helping cafes open up, [helping] them with their bar layout and their equipment, purchasing and training, and all that," said Paluska. "I'd like to take that knowledge that I have and be 'the Midwest coffee shop and coffee roaster' — south of Chicago, north of St. Louis, west of Indianapolis — really becoming the place where you want to get coffee from. That's my lofty goal."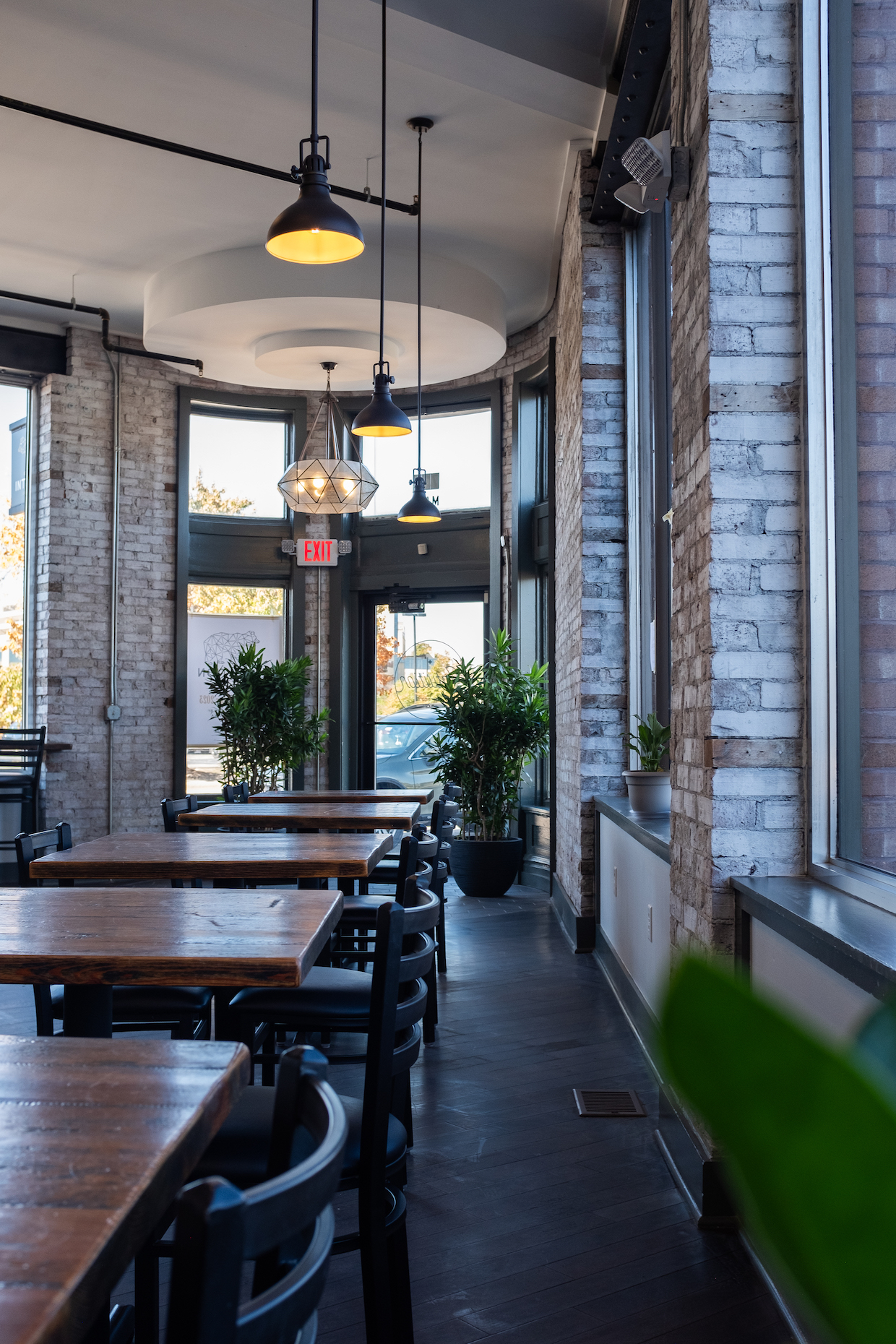 ---
Intuition Coffee + Juice is located at 734 Main St in Peoria, Illinois. Tell DCN's editors about your new coffee shop or roastery here.
Howard Bryman
Howard Bryman is the associate editor of Daily Coffee News by Roast Magazine. He is based in Portland, Oregon.