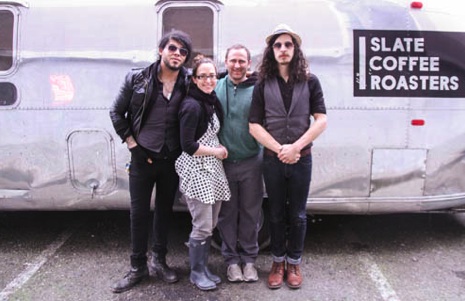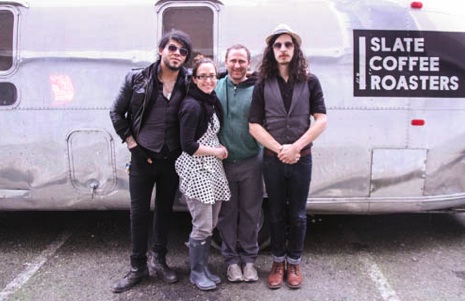 Seattle's Slate Coffee Roasters, a small family-owned company and group of baristas that has been appearing at public events since last year, has opened its first retail space, inside a vintage aluminum Airstream trailer dubbed the Slatestream.
Open Tuesdays through Fridays, the Slatestream is debuting today at 14th and Madison in the parking lot of Piecora's Pizza. The Airstream trailer is outfitted with a La Marzocco GB-5, two Robur-E grinders and Bona Vita kettles.
The group is also in the process of building out a permanent, 350-square-foot retail space in the Ballard neighborhood.
Here's more from Slate's director of education, Brandon Weaver, about the group's mindset:
Slate sources coffee meticulously, tasting and re-tasting dozens of coffees for every one they purchase. They taste every batch that they roast. They taste every coffee before opening for service. All this to guarantee quality. Every cup is brewed to order and it is sure to impress. Coffee is not a bean but the seed of a tropical fruit and if it is treated in the right way, it can actually taste like it. These are the coffees Slate serves. Instead of showcasing a roasting style, Slate showcases the origin of the coffee down to the farm and producer, so that you know exactly who, what, when, why and how your coffee tastes to good.
Nick Brown
Nick Brown is the editor of Daily Coffee News by Roast Magazine. Feedback and story ideas are welcome at publisher (at) dailycoffeenews.com, or see the "About Us" page for contact information.