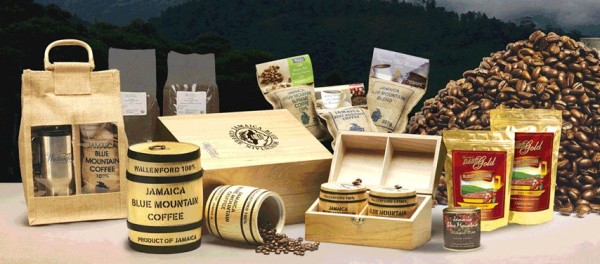 Wallenford Coffee Company, geographically the largest Blue Mountain and High Mountain coffee estate in Jamaica, has been divested to AIC International Investment Limited (AIIL) in a deal worth approximately $39 million USD.
The deal was finalized by the Development Bank of Jamaica after months of negotiations between the Jamaican government, which controlled the assets of Wallenford, and AIIC, led by local businessman Michael Lee-Chin. AIIC is a subsidiary of Portland Holdings Inc., also owned by Chin, which invests in tourism real estate throughout the Caribbean. The Wallenford estate provides access to more than 5,000 acres of coffee-producing lands, with an annual production capacity estimated at more than 9 million pounds, the bank said in a statement announcing the deal.
Related Reading
New U.S. Food Processing Requirements Affecting Roasteries Abroad
New Jamaican Coffee Leader Introduces Plan for Industry Growth
Primarily a producer of Arabica Typica varietals, Wallenford also has pulping stations in each of the Blue Mountain and High Mountain regions. Under the state's control, the company sold Wallenford-branded coffees primarily to retailers, as well as offering small batches of green coffee beans, representing one of Jamaica's largest coffee exporters to the United States and Canada.
AIIC, which assumed control of Wallenford's operations on Sept. 11, will pay the Jamaican government approximately $16 million USD, with a promised investment of an additional $23.5 million to develop the estate over the next four years. "I look forward to doing my part to ensure that the Jamaica Blue Mountain brand, Jamaican coffee in general and, most importantly, Jamaica's hard-working coffee farmers receive maximum financial benefit from proper stewardship of our uniquely Jamaican, yet globally recognised coffee," Lee-Chin said in a statement issued by the bank.
The deal means the Jamaican government will no longer have direct operational control of any of the country's coffee companies. According to the DBJ statement, "The Government will now move to focus its efforts on regulating the industry through the Coffee Industry Board, encourage general development and expansion of the industry and aggressively protect the Jamaica Blue Mountain Coffee brand."
Nick Brown
Nick Brown is the editor of Daily Coffee News by Roast Magazine.