A Jamaican coffee roastery that earns significant revenue through exports to the United States is hoping to stay ahead of the curve regarding new federal food inspection regulations.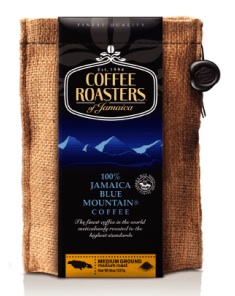 In 2011, President Obama signed into law the Food Safety Modernization Act (FSMA), a series of regulations that work toward preventing the approximately 48 million annual foodborne illnesses in the United States by requiring more safety protocols among foreign producers. Regulations, which began in print in January of this year, include mandatory preventive controls for food processing facilities, mandatory third-party facility inspections and product testing by accredited laboratories.
While the specifics of the law are still being ironed out, at least one coffee roastery and U.S. exporter is taking a proactive approach toward facility upgrades.
Mark Fletcher is the general manager of Coffee Roasters of Jamaica Ltd., a Kingston-based commercial roastery, and Country Traders Ltd., a related company that markets and sells the Jamaican coffees. He told Daily Coffee News that exports to the United States represent significant revenue streams for his companies. Coffee Roasters of Jamaica roasts some 200,000 pounds of coffee per year.
"Approximately 80,000 of that was Jamaica Blue Mountain coffee, most of which is sold locally through small gift shops in the tourist areas and supermarkets islandwide," Fletcher told DCN. "The other 120,000 is a mix of other Jamaican coffee and imports that we supply mainly to the hospitality industry. We exported about 15,000 pounds of mainly Jamaica Blue Mountain coffee last year. Of that, maybe 8,000 lbs was to the U.S., either retail through our website or through a number of small distributors scattered throughout the country."
Hoping to protect that 8,000 pounds worth of revenue, Fletcher and his team have implemented a Hazard Analysis and Critical Control Points (HACCP) program at the Kingston roastery, hoping to keep up with the new FSMA requirements. The factory floor has been sealed with a protective coating; there is a new hand-washing station; roasted beans pass through magnets and de-stoners to remove any residual matter; and plastic pallets are used to mitigate the possibility of wood splinters.
Says Fletcher, it's the least his company can do: "These new FSMA regulations will not only affect coffee, but all manufacturers worldwide that wish to ship to the U.S."
Nick Brown
Nick Brown is the editor of Daily Coffee News by Roast Magazine. Feedback and story ideas are welcome at publisher (at) dailycoffeenews.com, or see the "About Us" page for contact information.