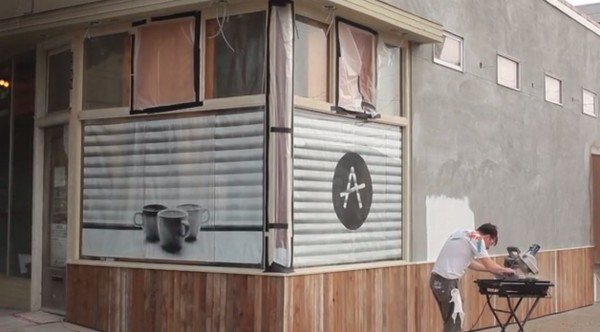 After what they describe as a "crazy amount of setbacks," married couple Michael McCrory and Lauren Crabbe are in the final push of a Kickstarter campaign they hope will outfit their new shop in San Francisco's Outer Sunset neighborhood, Andytown Coffee Roasters.
Crabbe, an occasional contributor to Wired, comes to the project after three years working at Blue Bottle Coffee, while McCrory will lead the roasting operation. The Andytown name comes from the shortened version of McCrory's hometown of Andersontown in Belfast, Ireland. Crabbe says coffee is what brought the "Belfast kid" and "La Jolla girl" together, and they actually began the build-out of Andytown at 3655 Lawton in 2012, with hopes to have the shop open shortly after the Kickstarter wraps up.
(more: First Look: Coffee Cultures in San Francisco's Financial District)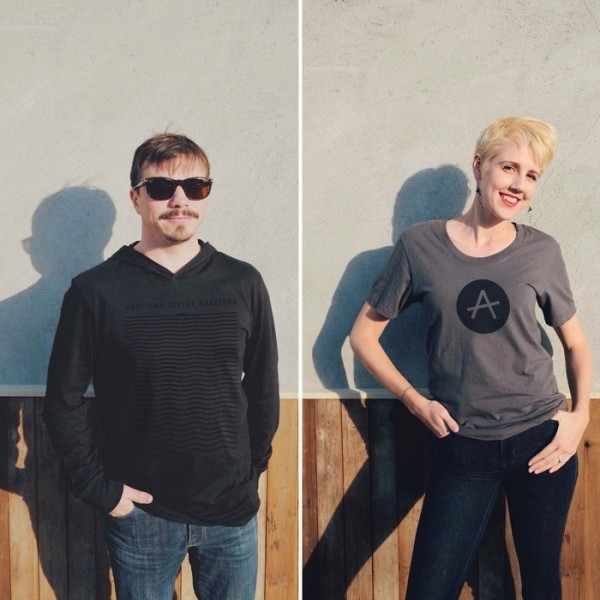 "When I tell people that I'm opening a specialty coffee roasting company in San Francisco, usually the first or second thing they say is, 'Oh, there's not enough specialty coffee roasters in San Francisco?' says Crabbe. "Yeah, there is a lot of amazing coffee here, and I have had the pleasure of working for a really amazing coffee roasting company for the past three years. What's different about us is we're serving this part of the city that has been completely underserved by the specialty coffee community."
(more: Blue Bottle to Open Biggest Shop Yet in Historic Oakland Showroom)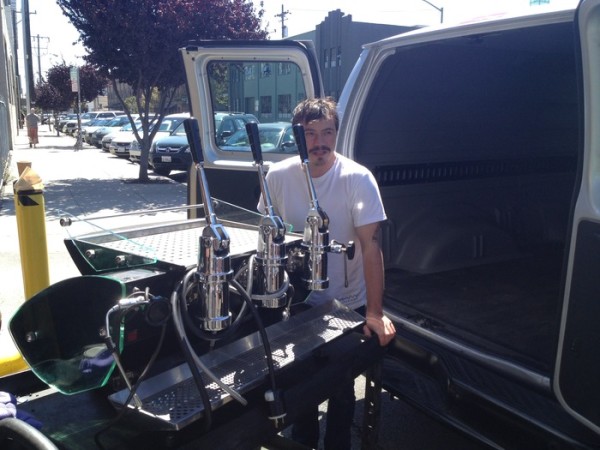 The roastery and bar will feature a Kees van der Westen Idrocompresso espresso machine that formerly lived at Blue Bottle's SFMoMA cafe, and Crabbe and McCrory are hoping to buy additional brewing and grinding equipment based on the success of their Kickstarter (as of this writing, they were about $3,700 short of their $15,000 goal with seven days remaining). The shop will also include traditional Northern Ireland soda bread, served sweet and savory daily, along with Irish stew featuring fresh California ingredients.
Nick Brown
Nick Brown is the editor of Daily Coffee News by Roast Magazine. Feedback and story ideas are welcome at publisher (at) dailycoffeenews.com, or see the "About Us" page for contact information.