The word community gets tossed around a lot in the professional coffee world. In this case, it seems very real.
A group of roasters and retailers from throughout the Cincinnati and Northern Kentucky areas have been coordinating multiple efforts to benefit Rhett Harkins, who barely survived a 60-foot fall during a Dec. 14 hike that left him wheelchair-bound with broken and shattered bones.
Harkins is the manager of Cincinnati's BLOC Coffee Company, a nonprofit offshoot of BLOC Ministries, which operates numerous housing, training and after-school programs for children, underserved populations and prostitutes in the East Price Hill neighborhood. By all accounts, Harkins is a fearless community builder.
After his fall at Red River Gorge State Park in Kentucky, Harkins was stranded for eight hours until a 20-person rescue crew managed to get him out alive. He required numerous surgeries, and now has a pile of unpaid medical bills as he makes his recovery.
The coffee community has responded.
In January, Deeper Roots Coffee Roasters hosted a latte art throwdown benefit that brought together 16 baristas from Cincy, Dayton, Columbus and NKY.  With Harkins judging from his wheelchair, the event raised $1,700 — the cost of ambulance transportation. 
Now Harkins' colleague and roaster Justin Carabello of Newport, Ky.'s Carabello Coffee has coordinated a second effort, distributing a custom roast named "Restore Coffee" to six area shops, all of which will sell the roast through February to raise money for the Harkins family. Carabello and the other shop owners agreed on a Sumatra Natural Wahana, because it didn't conflict with the coffees on their collective offer sheets.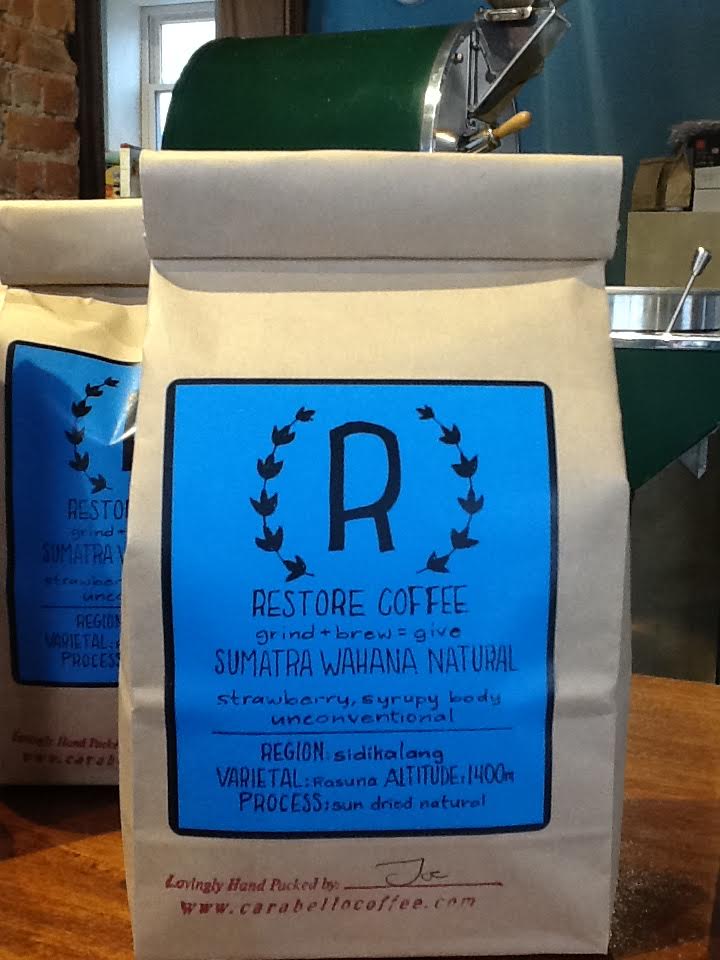 "We are all using different roasters in our shops, so, doing this is far from normal," Carabello says.
The participating shops are: Collective Espresso, Rohs Street Café, Corner BLOC Coffee, Hilltop Cafe, Velocity Bike & Bean and Missio Dei Church. Visit them. Buy the coffee.
"We all love Rhett," Carabello told Daily Coffee News. "His work at BLOC is a labor of love — not much money in it at all. He is there because he loves those people and wants to see them thrive.  We all see that about him pretty plainly."
Nick Brown
Nick Brown is the editor of Daily Coffee News by Roast Magazine.