A small team in Milan, Italy, today launched a Kickstarter campaign with hopes of mass producing La Fenice, an espresso and single-cup coffee maker noteworthy for its technology and design amplitude.
La Fenice is, in essence, an automated home brewing unit, with one branch for single-cup filter coffee with capsule compatibility and the other branch for single espresso shots. It likely would not offer the kind of flexibility and brewing capacity required in most commercial applications. That said, this thing is wild: One part 1900s ornate espresso machine (complete with a hood ornament), and one part R2-D2 with arms akimbo.
(more: After Three Years, Clive Coffee Founder Mark Hellweg Unveils the Ratio Brewer)
It also has some technological components that could give it serious merit as a home brewing product and which could also help inform the commercial industry. Namely, it utilizes a patent-pending electromagnetic induction heating element that the La Fenice founders say can reduce energy consumption by as much as 80 percent compared to other home units, while quickly raising water temperature to 93 degrees celsius (199.4 fahrenheit).
(more: Startup Company Nuroast Tries to be the 'Keurig of Home Roasting')
The induction heating element consists of a steel tube and an induction coil controlled by the machine's advanced PCB, which also automatically controls water temperature, pressure and flow rate. "Unlike most other coffee makers measuring temperature at the surface of the boiler, La Fenice directly measures the temperature of the water itself thanks to an advanced NTC, resulting in higher precision," the La Fenice team says.
Within three hours of launching the Kickstarter, the La Fenice team had reached nearly $9,000 toward its $70,000 goal. If funded, they hope to begin production in September.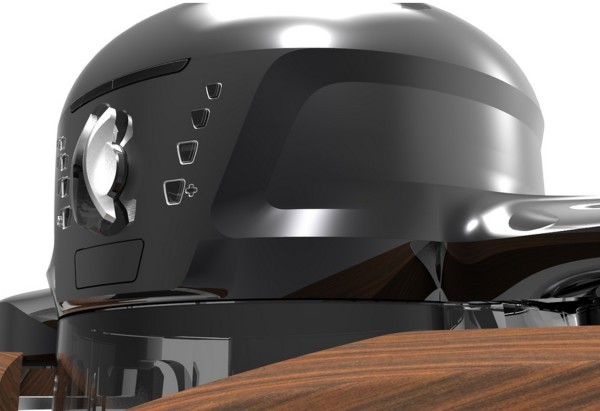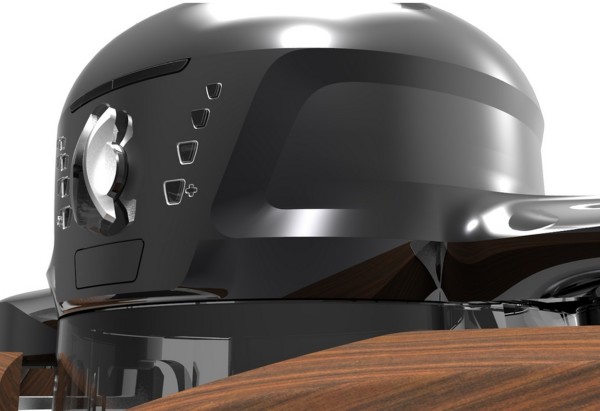 Nick Brown
Nick Brown is the editor of Daily Coffee News by Roast Magazine. Feedback and story ideas are welcome at publisher (at) dailycoffeenews.com, or see the "About Us" page for contact information.