Take 10 of the best roasters in all of Russia, give them some exciting green coffees, sample equipment and production equipment, and see where they stand in four days. In a nutshell, this was the formula for the recent Russian Roasting Championship, which took place late last month at the Moscow Coffee and Tea Expo.
By the end of day four, Alexander Shevkunov from one of Russia's largest specialty chains, Traveler's Coffee, took top spot in the competition, beating out fellow Traveler's Coffee roaster Daniil Panov, who placed third, and runner-up Tatyana Elizarova of Sense of Coffee and SFT Trading.
Organized by Russian green coffee importer KLD Coffee Importers Ltd, and roaster and green seller Coffee Owl Freshly Green & Roasted Bean, the Russian championship takes a different form than most U.S. roasting competitions, with roasting taking place on-site and roasters also evaluated for their performance in coffee grading.
Here's an overview of the process from MCTE:
The Championship lasted for four days. On day one, the competitors were given some time for evaluation of the provided green coffees and for sample roasting, while on day two they tested the laboratory equipment using some dummy (not competition) coffees. And on day three, they finally got their hands on the competition coffee and moved on to the most exciting stage of the championship, production roasting.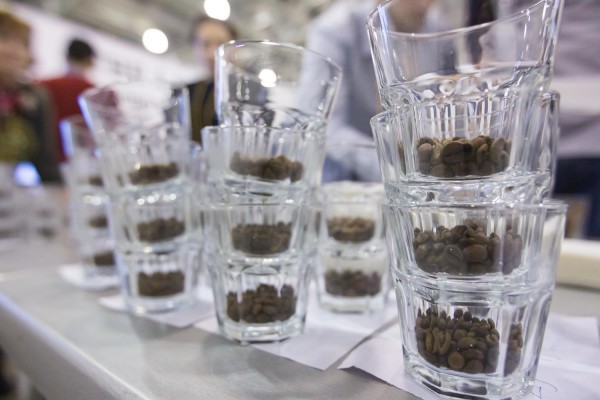 Judges for the event included certified WBC judge, former World Cup Tasters Champion Gloria Pedroza, Russia's first certified Q-Grader, and Coffeemania green buyer and trainer Polina Vladimirova, and Denis Sigulin, quality manager at KLD Coffee Importers.
With his victory, Alexander Shevkunov will represent Russia at the World Coffee Roasting Championship at the Nordic World of Coffee Event next June in Gothenburg, Sweden.
Nick Brown
Nick Brown is the editor of Daily Coffee News by Roast Magazine.