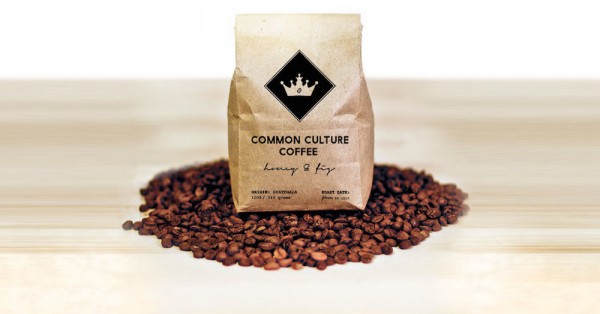 Connor Franta, one of the most popular people on the internet, has launched a limited edition coffee line with charitable ties to Africa called Common Culture Coffee.
The line represents a collaboration between the 22-year-old YouTube vlogging star, the Los Angeles Coffee Club and its network of partner roasters. LACC launched in 2011 as a subscription service, with an overarching goal of helping local small-batch roasters run at capacity, either through direct branded subscription sales, private label partnerships or pop-up events.
LACC Co-Founder Adam Paul hopes the partnership with Franta will help introduce the very concept of high-end, craft-roasted specialty coffee to the celebrity's enormous audience, which includes more than 5 million subscribers to his two YouTube channels.
"Everything worth doing takes time, and we plan to spend loads more educating Connor's audience on the benefits of specialty coffee," Paul recently told Daily Coffee News. "This is just the beginning."
For Franta, the partnership represents another opportunity to support The Thirst Project, a charitable venture working to provide people in parts of Africa with access to clean drinking water. Franta has supported the group through his own clothing line and other one-off initiatives. $1 from each bag sold will support the project.
"Coffee has always been a significant part of my life," Franta said in an announcement today. "For me, it's a chance to start my day and gather my thoughts. It's fuel for my creative process. I wanted to share my love of coffee with a wider audience."
LACC says seasonal offerings from Common Culture Coffee will be released quarterly, and Paul says he hopes the project can eventually result in a full-scale craft roasting operation with an expanded brand presence. LACC is currently selling pre-orders of the first coffee that will include signed notes from Franta.
Nick Brown
Nick Brown is the editor of Daily Coffee News by Roast Magazine.