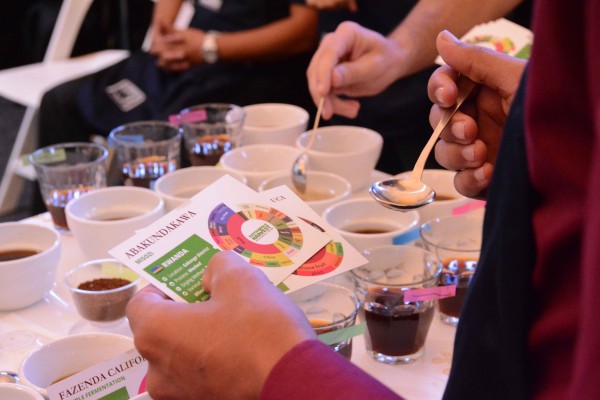 Green coffee importer Sustainable Harvest is unveiling a new cloud-based app that generates various visual representations of individual coffee tastings. The app, being unveiled at the SCAA Event later this week, is designed to engage numerous parties in the cupping process and create a more unified language surrounding flavor.
As users cup a coffee, they log data using traditional cupping protocols. That data is then represented three ways through the app: as a flavor wheel (like a version of the SCAA's flavor wheel customized to a single coffee); as a spider graph; and as a word cloud.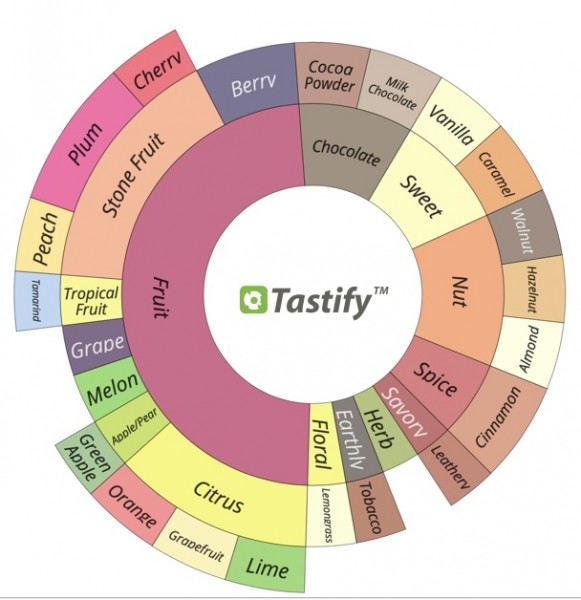 The Tastify renderings are then saved in a digital log, and users can email or share the results through social media. Sustainable Harvest suggests the tool may be useful in helping unify the language of flavor among buyers and producers. "A roaster and a producer can cup a coffee at the same time in different countries, and through Tastify, communicate about that coffee," the Portland-based company said in announcement late last week.
The company has been developing the app concept for more than a year, with development led by Q grader and chief technology officer Oscar Magro. It was beta tested in late 2014.
Tastify will initially be available in English, Spanish and Portugese. Sustainable Harvest is offering two plan types for Tastify users: individual plans; and enterprise plans for entire companies.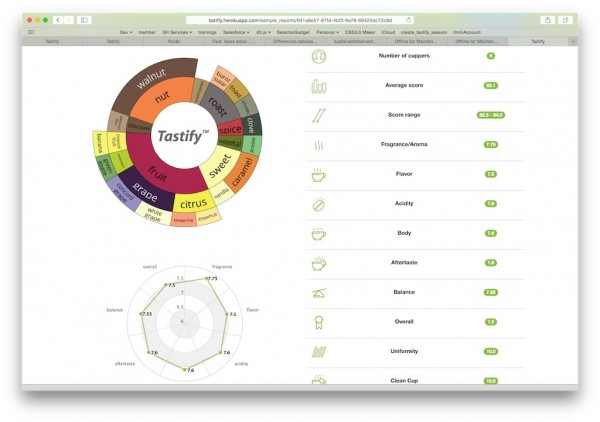 Nick Brown
Nick Brown is the editor of Daily Coffee News by Roast Magazine.