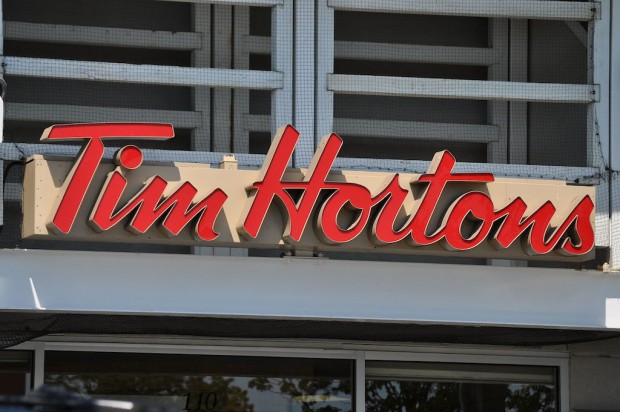 Canadian fast-coffee giant Tim Hortons is the latest of the coffee world's largest players attempting to test the rising tide waters of the higher-end coffee market, introducing the Tim Hortons Limited Batch Portfolio.
The line consists of limited-edition coffees from specific growing regions, as opposed to Timmy's long-running House, Decaf and Espresso blends. The company last year for the first time widely introduced a Dark Roast blend, saying it was responding to the expanding interests of its patrons. It was the first time the company had added to its blended coffee portfolio in 49 years.
Coffees in the limited line are currently being tested in select cities. Earlier this year, a blend sourced from the Cauca region of Colombia was tested in five individual cities in New Brunswick, Quebec and Ontario, and the blend is beginning a six-week test today in London, Ontario. It is being pitched as a "medium roast coffee with a balanced and crisp taste." Another six-week test run launched yesterday in Vancouver, including the first available brews of the line's Sumatran blend, described as "a full body, bold roast with earthy complex flavours."
Granted, this is not the kind of quality differentiation effort being made by other huge North American coffee brands — consider the Starbucks Reserve concept or even the upscale concept from a chain closer to home, Canada's Second Cup — but it is the first time the company has openly talked about flavor profiles associated with specific regions of origin and roast levels with its customers. It is a differentiating step many other quick-service chains of Tim Hortons' size have not yet endeavored to take toward capturing a larger chunk of the specialty market.
"A growing number of our guests have appetites for discovery and variety, and see coffee as an affordable adventure," Tim Hortons President and COO David Clanachan, said in consecutive company announcements released yesterday and today, each pointing to specific test markets. "With the highly successful launch of Dark Roast last year — over a million cups served since it launched — it's evident Canadians are interested in trying new coffee blends from Tim Hortons."
Nick Brown
Nick Brown is the editor of Daily Coffee News by Roast Magazine.