The celebrated Annapolis, Md.-based company Ceremony Coffee Roasters has cut the ribbon on its second-ever retail location, an expansive 3,100-square-foot facility in the historic Mount Vernon neighborhood of Baltimore. The new space houses not only a state-of-the-art coffee bar, but also a prosumer retail equipment shop and a coffee training and education center.
Additionally, Ceremony's wholesale director Ronnie Haas told Daily Coffee News that the company is planning to open a facility more dedicated to professional training in Washington D.C. later this year.
"We went through a brief period of a soft opening, but it's open now and it's already doing extremely well, which is pretty exciting," Haas said of the Baltimore location. Haas, also the 2015 North East Regional Brewers Cup Champion, said the whole team is excited and optimistic about how the build-out has come to life. "It's a beautiful space. It's clean, it's airy, it doesn't feel too much of anything. It doesn't feel too white, or too stark — there's a lot of white in the space. It doesn't feel too nerdy, it feels pretty accessible so far and people are making good comments."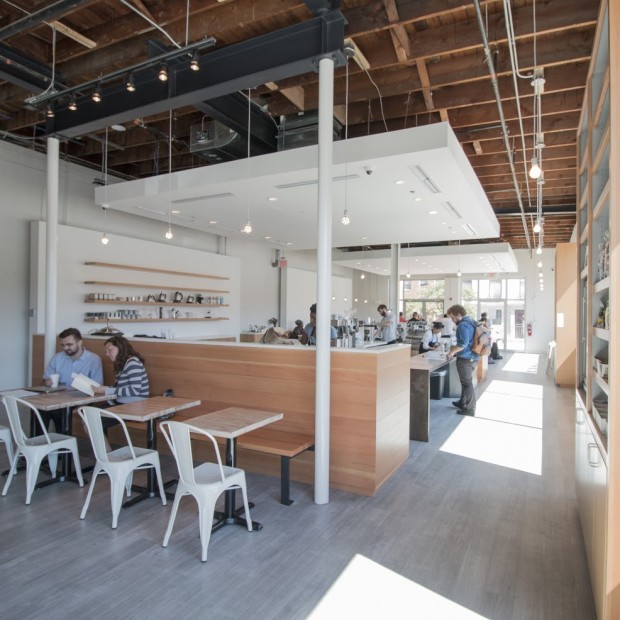 Roughly one sixth of the new space is dedicated to a Ceremony Workshop, used flexibly for various training and education purposes. The Workshop will host not only coffee and equipment sessions for wholesale clients, but also public cuppings, and brewing classes and demos.
All the roasting for both shops, for retail and for wholesale clients across the country, will continue to take place in the Annapolis roastery. "We still have plenty of capacity for expanding roasting," said Haas, noting that Ceremony's roasting production roastery includes a 25-pound capacity San Franciscan and a 75-pound Loring. "We aim to highlight enzymatic excitement in coffees," Haas said of Ceremony's characteristic roasting style. "We're basically acid freaks without lapsing into a lemon and lime kind of experience."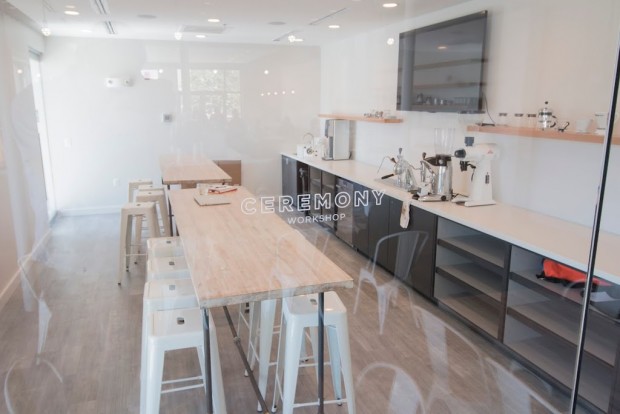 The new café in Baltimore will serve espresso through some top-shelf gear, including Nuova Simonelli Mythos grinders, two Mahlkonig EK43s, and two two-group Synesso Cyncras, one of which boasts Synesso's recently announced MVP technology, which alternates easily between manual and volumetric modes and stores up to six different user-programmable brewing profiles. A three-unit Modbar pourover station is built into one end of a front-facing service counter.
Retail goods will run a gamut of affordable grinders, both electric and manual, as well as a variety of manual and automatic brewers. Bonavita's latest 12-cup brewer that uses flat-bottom basket-style filters will be on the shelf, along with a selection of high-end espresso machines, potentially to include the La Marzocco Linea Mini. Filters, tampers, cleaning supplies and other tools and accessories will also be for sale.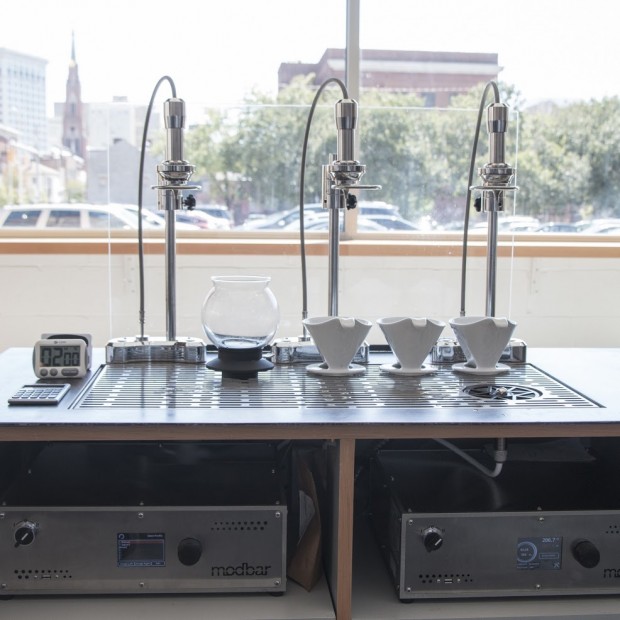 "We're trying to set up this notion of a pro shop in a city where it's never existed," said Haas, who believes no other coffee shops in Baltimore have pushed hard the idea of home-brewing for fear of driving business away from their cafés. "You can buy your gear from us, we'll teach you how to dial it in, and you can buy your whole-bean coffees from us on the regular, and it's not some sort of threat to our business. You're buying coffee and brewing it at home — it's ok."
While the dedicated Ceremony Workshop area is separated from the service counter by a few short steps, it's also separated by a glass wall, which is why there's an approximate 10-foot stretch of counter dedicated solely to retail interactions and impromptu demos in front of the equipment display. "You're not going to get people with, 'hey, step inside this room so I can talk to you.' That's going to happen on the fly, in front of the merchandise wall," said Haas, explaining the nature of the build-out. The counters are also open-ended and aesthetically minimal, in an effort to lessen the sense of division between staff and customers and drive home their accessibility and willingness to jump out and assist anyone at any time.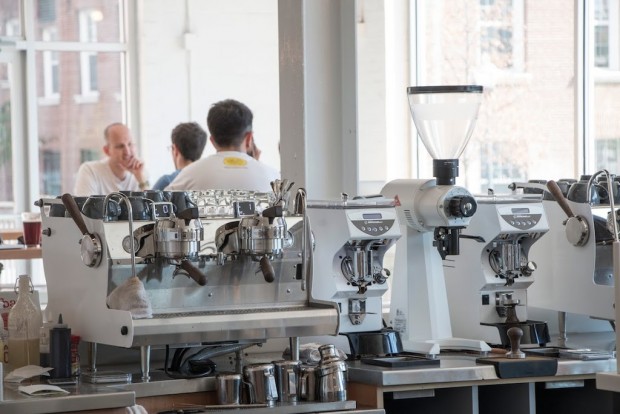 Haas reports that the company has also signed a lease on a space for another Ceremony Workshop to open this fall in the Georgetown neighborhood of Washington, DC. "It's exclusively a training center," said Haas, although they'll avoid calling it that up front. "We're trying to move away from the language of some of our contemporaries and think more in terms of it being a multi-space and not calling it a lab, which feels kind of sterile, and not calling it a training center, which sounds — I don't know, maybe not as accessible or exciting for everybody."
The workshop will be outfitted with Modbar, Fetco, Synesso, and possible Marzocco gear on which prospective clients can hone their craft under Ceremony's tutelage.
Howard Bryman
Howard Bryman is the associate editor of Daily Coffee News by Roast Magazine. He is based in Portland, Oregon.