A brand new, state-of-the-art flagship café by the Pasadena, Calif. multi-roaster Copa Vida opened this past weekend in San Diego. Mirroring the top-end gear lineup and stellar service counter established in 2013 in their first café, the San Diego shop boasts a four-group Alpha Dominche Steampunk brewer, a three-group Spirit espresso machine by Kees van der Westen, and a two-group Curtis Seraphim in-counter installation for pour-over.
The San Diego shop also uses Mahlkonig K30 Twin grinders for single-origin and decaf espresso, although they had kept their fingers crossed to be among the first cafés to put the new Mahlkonig Peak grinders on bar. "It hasn't shipped yet," Copa Vida owner and CEO Steve Chang told Daily Coffee News just before the opening. "We are a distributor for Mahlkonig through our wholesale business, so we wanted to make that whatever we are recommending to our customers is also what we're using." As soon as they're available, the Pasadena shop will also be upgraded to Peak grinders.
Copa Vida started small-batch roasting a selection of its own single origins and blends earlier this year, having acquired a Diedrich. For now, all of the in-house offerings for all of the cafés will be roasted in Pasadena and shipped to the SoCal locations, until such time as demand calls for an additional roastery in their new territory. The company will also continue to offer coffees roasted by others.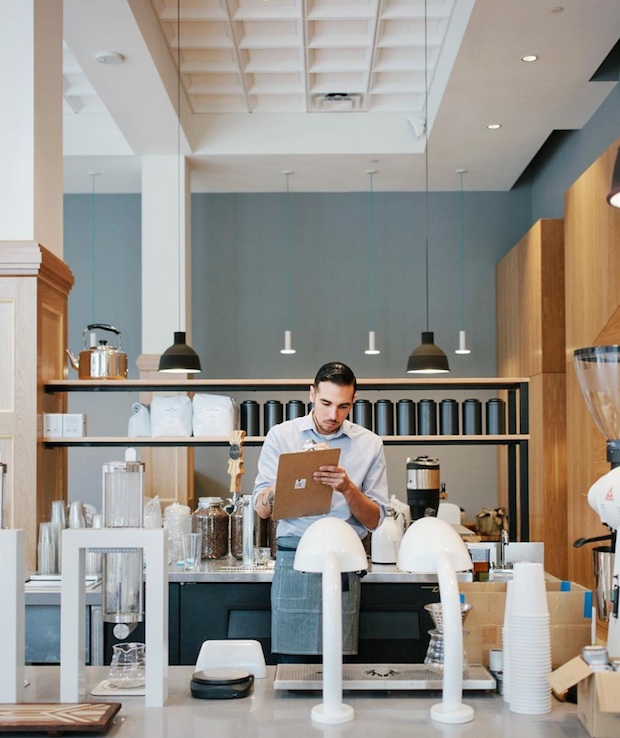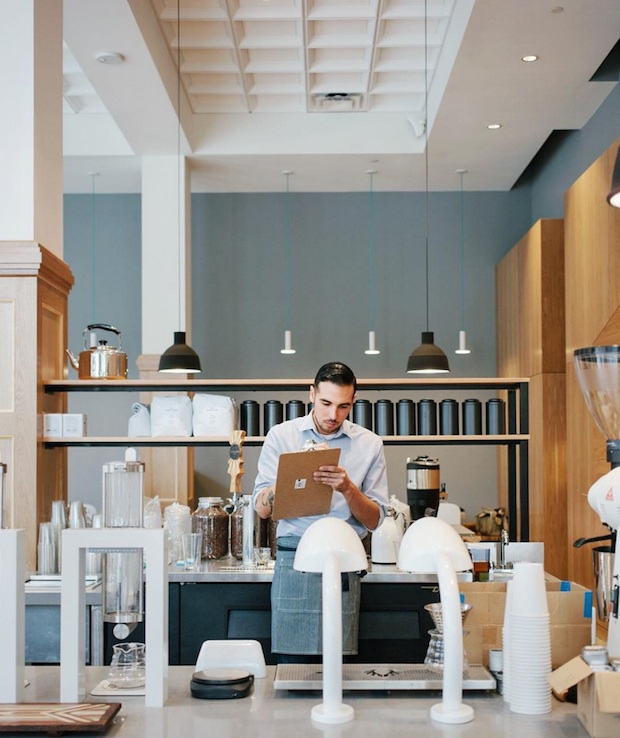 "The thinking is, we love our passion for coffee but at the heart of the business is what the customer wants," Chang said. "Until we as a roaster are of a size that we can offer a much better variety than we currently do, I'm going to continue to use a multi-roaster approach at our coffee shops. For me the approach is, we have a variety of customers. They're interested in variety, and until I'm at that maturity, I want to make sure they have access to that variety."
Fresh off the San Diego grand opening, CV is also readying a new retail location — incorporating a 40-foot shipping container shell — that will officially open alongside a new office campus in Carlsbad that will be home to the new GoPro camera company headquarters come Nov. 2. "The crate is finished, we are done with the buildout and all the licensing and everything," Chang said. "What we're waiting for is the tenants to move in."
Though the coffee location will not be visible from the street, Chang said it will be open to the public. As the sole coffee service counter on the campus, the café will have an audience of up to 900 workers daily, as well as any other savvy coffee lovers in the area that venture in.
Copa Vida was actually already working on a shipping container concept before the opportunity to install one had even come along. "The biggest expense for a coffee shop is always the build-out, and if the space or the location or whatever doesn't work out for you, you have no option but to lose that initial investment. So the thinking was, hey, if we could put it in a shipping container, we could always put it on the back of a truck and take it with us."
It turned out that the landlord and developer of the San Diego Copa Vida commercial space is also the developer of the Carlsbad office park. Said Chang, "I got a phone call from these guys one day after we'd started the San Diego project, and they were like, 'we have this concept for doing a coffee shop up in Carlsbad in the middle of a business park, and we were going to run it ourselves but we realized we don't know anything about coffee.'"
The developer offered Chang a partnership, with the one caveat being that the shop had to be built inside a shipping container. "I literally laughed out loud, because I had just finished the design of a shipping container café," Chang said. The developer had already invested in a shipping container and gone so far as to hire a well-known graffiti artist from San Diego to paint the outside of the crate. Copa Vida imparted their own interior design sensibility and built it out to include a four-group Steampunk, two-group La Marzocco Linea PB and a kegerator for cold brew.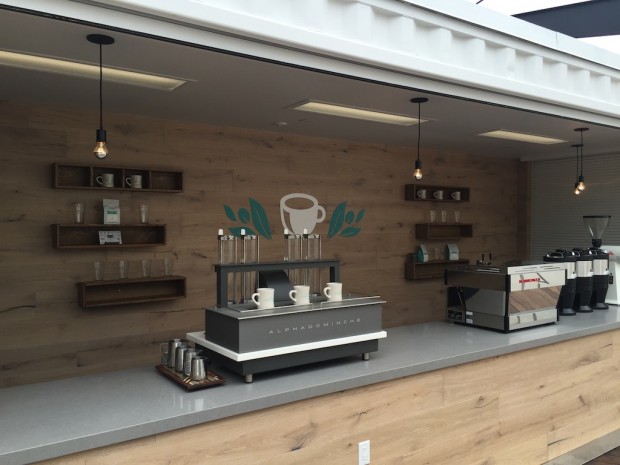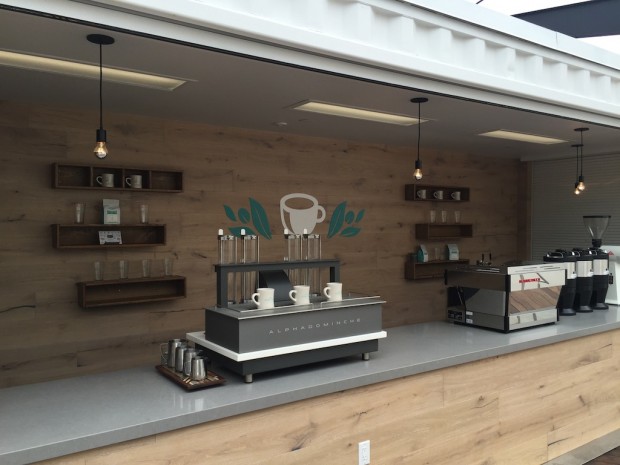 Howard Bryman
Howard Bryman is the associate editor of Daily Coffee News by Roast Magazine. He is based in Portland, Oregon.