The hundred-year-old New York City coffee roaster Dallis Bros. Coffee has officially begun public programming at its newly finished coffee lab. A ribbon-cutting party of sorts took place late last week inside the new space, which is now fully operational and ready to start training both clients and the public in the finer points of specialty coffee.
The Dallis Bros. Coffee Lab & Training Center space at 11-22 44th Road in the Long Island City neighborhood of Queens was actually leased by the company last year. At that point, they moved some equipment in for training purposes and ran their machines off of water jugs while working step by step through the buildout process. The barebones warehouse space now has finished walls and flooring, La Marzocco Lineas plumbed in, a conference room, a cupping lab, and space for clients and consumers to visit and to learn.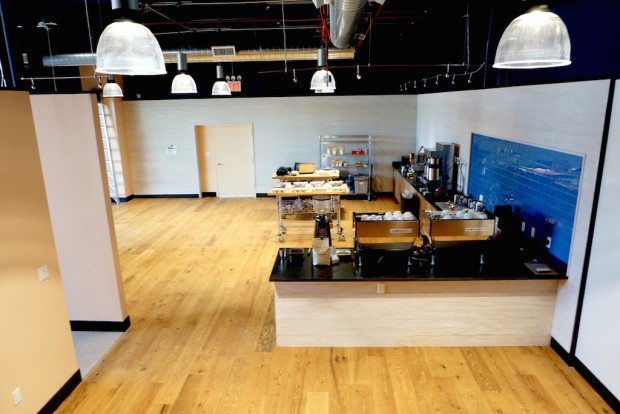 The lab's first publicly educational event included the newly installed Alpha Dominche Steampunk machine, following AD's headquarters relocation to Brooklyn last month.
"We want to experiment with it, we want to get familiar with it," said Dallis Bros. Director of Specialty Coffee Jon Phillips told Daily Coffee News. "We don't have a lot of customers that are using it, but if that's something that there's going to be a demand for, we want to be well-versed in it."
At roughly the same they secured the space for the training lab, Dallis Bros. also acquired a new 30-kilo Joper roasting machine, which continues to run at the heart of operations within the Lacas Coffee commercial roasting plant in New Jersey. The Lacas acquisition of Dallis Bros back in August of 2013 has continued to prove beneficial for the smaller company in terms of space for Dallis equipment, access to a larger distribution network, a widespread network of service technicians for their wholesale customers, and collaborating to fill containers when purchasing green coffee. "It's a good arrangement," said Phillips. "I have the means of this larger organization, and I'm still running what's essentially a fairly small craft roastery."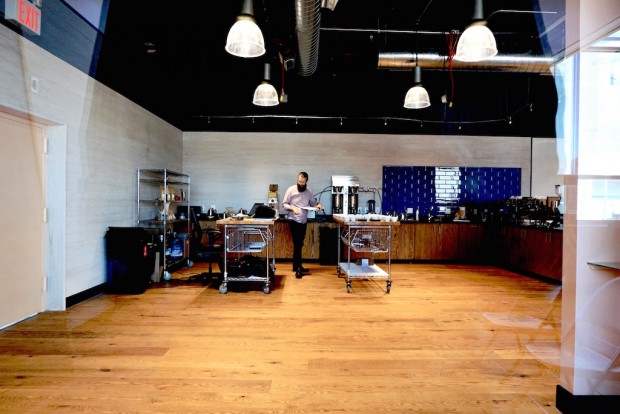 And when it comes to matters of quality and craft, Dallis maintains the autonomy it needs to shine on its own in the market. Said Phillips, "Dallis operates completely independently of the rest of Lacas. I have my own roaster, I do all of the buying for Dallis coffee. We don't really share coffee with them." Therefore while the founders Morris and Abe Dallis may have roasted their first batch for the public the same year Grand Central Station first opened in New York, the company continues to change, evolve and improve at its own pace, left to its own devices.
After the training lab grand opening shindig, the next step for Dallis Bros. is to roll out a new single-origin coffee from Guatemala next month, for which they'll host another event in the new space. "I'm going to have some people from Guatemala, the farmer," said Phillips. "Hopefully the lab I work with there will be in on a Skype presentation, to launch that coffee."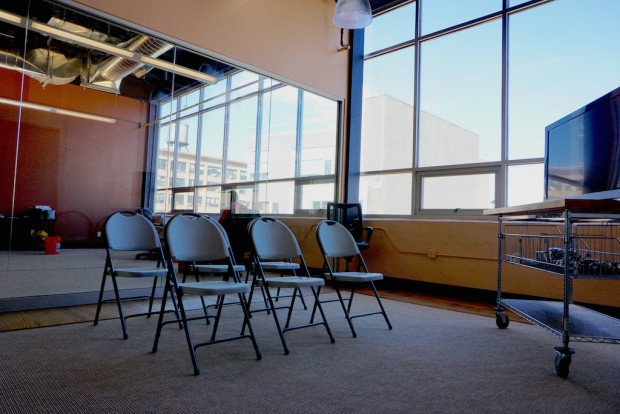 Beyond that, Dallis Bros will continue to focus on the wholesale market exclusively, with no interest in expanding into branded retail cafes of their own. Rather they will add value to the brand and connect directly with consumers through educational programs at the new space. Said Phillips, "Now that we have a presence, I think we're just going to be out there hustling and trying to get our name out there and showing people the new face of Dallis."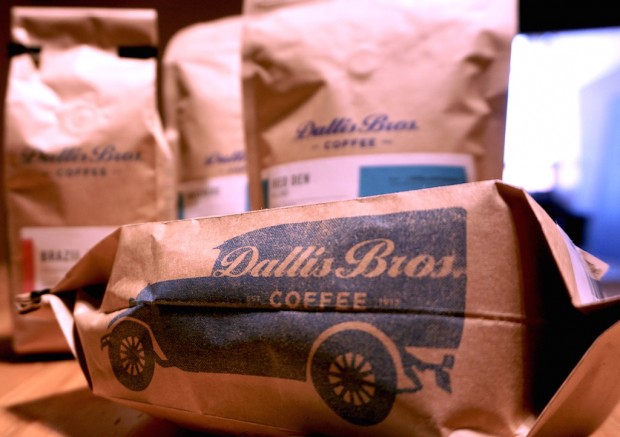 Howard Bryman
Howard Bryman is the associate editor of Daily Coffee News by Roast Magazine. He is based in Portland, Oregon.