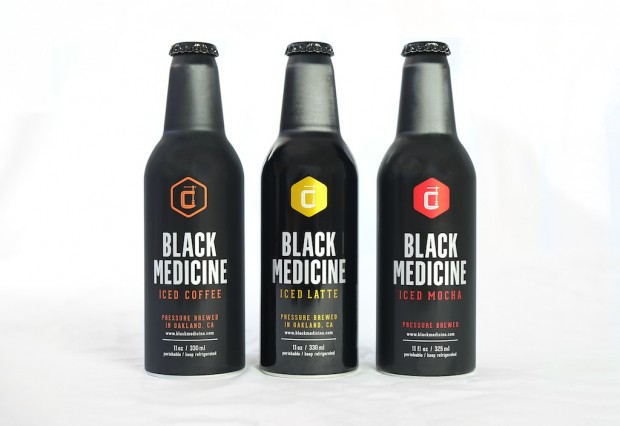 There is only so much grocery shelf space in the world, but RTD specialty coffee drinks have been aggressively staking claim to that real estate over the past two years.
Behind that trend are companies that are growing exponentially to keep up with demand and reach new points of distribution among consumers as interested in the quality of the coffee in their cold brew as they may be in that of their daily pourover. In recent months alone, we've chronicled growth among coffee-centric bottled or canned coffee brands such as Confluence Coffee (Richmond, Va.), Station Cold Brew (Toronto), Big Watt Coffee (Minneapolis) and Slingshot Coffee (Raleigh, N.C.). There are many, many others, especially if you add into the mix the number of more traditional coffee roasters who offer RTD cold brew products locally, regionally and nationally.
Yet another growing company riding a wave in this oceanic movement is Oakland's Black Medicine, which outgrew its original dedicated production space in less than two years before putting the finishing touches on a new 18,000-square-foot production headquarters late last year. The new facility includes a fully automatic bottling line, a tunnel pasteurizer, a Loring S15 Falcon roaster and a large walk-in refrigeration area, as well as separate rooms each for brewing, cupping, offices and a lounge.
Black Medicine's Tyler Santoro told Daily Coffee News that, by the end of this month, the company expects to have its bottled coffee products available in more than 550 Safeway locations throughout the country, in approximately 50 Whole Foods locations in Northern California, Portland and Seattle, and in an additional 150 independent grocery stores. To put this growth in perspective, the company, founded by Chris Cooper, launched with 10 local accounts in Oakland in early 2014.
Ricardo Alvarez has been behind the company's roaster since day one, and each of Black Medicine's existing SKUs — an iced coffee, an iced mocha and an iced latte — currently rely on a four-coffee blend that includes a natural Ethiopia Yirgacheffe from the Gedeo region, a Colombia from the Inzá province, a Rwanda from the Karenge district, and a Brazil natural from Carmo de Minas.
"We gravitate strongly towards blends that create flavor and mouthfeel sensations that unfold in waves, so that what you taste and feel changes over the course of four to 10 seconds after taking a drink," Alvarez told Daily Coffee News. "We also strive towards blends that change character in a pleasing way as the temperature of the coffee changes."
Unlike most other RTD brew makers, Black Medicine actually uses a hot brew method in which coffee is brewed under nitrogen pressure before it's cooled in small batches for concentrate. The company suggests the process minimizes exposure to oxygen and allows for a more even extraction before the concentrate is cut with water or milk to prior to bottling.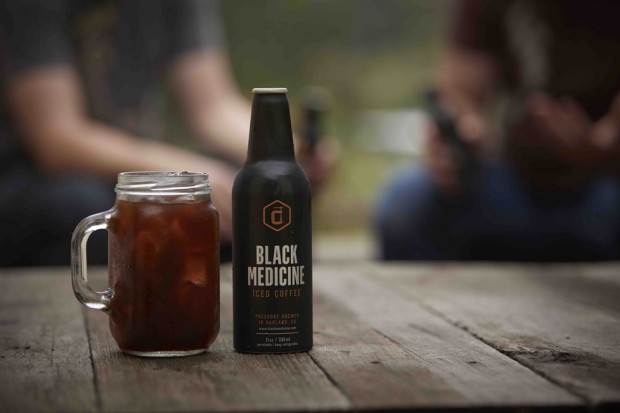 While the company is mum on what new products may be coming in the future, Santoro did say the new production space has allowed for some additional testing. Said Santoro, "We're planning a launch of our new fourth SKU for late spring or early summer."
(editor's note: The quote in this story attributed to Ricardo Alvarez originally appeared incorrectly attributed to Tyler Santoro.)
Nick Brown
Nick Brown is the editor of Daily Coffee News by Roast Magazine.