It takes a confluence of factors for great coffee to exist, and with the cold-brew RTD segment deepening its foothold in the industry, it's with increasing frequency that great coffee includes the stuff of bottles and cans on refrigerated shelves. This idea comes together at Confluence Coffee Co. which is expanding out of a Washington D.C. incubator kitchen and into a 1,500-square-foot production facility in nearby Richmond, Va.
"They've actually been selling well even though it's winter," Confluence Coffee Co. Co-founder Mike Woitach told Daily Coffee News of the the company's various nitro cold brew products. CCC products currently include the Original oaked cold brew in a bottle, a bottled Mocha cold brew, and the Original Nitro, soon to be re-dubbed "House Nitro" in a can.
"Stumptown had some of their kegs out in New York, but we're pretty sure we were the first cans out here," said Woitach. Next month CCC will release a canned Nitro Mocha, which Woitach believes might be the first flavored RTD nitro coffee, and coming in May is another new product, the details of which Confluence is keeping under wraps.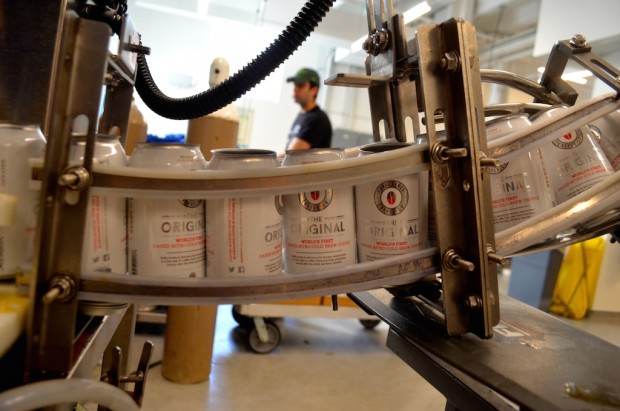 The signature addition of toasted oak chips is an element that co-founders Terry Darcy and Mike Woitach came up while pitching in from time to time at the Hardywood Brewery in Richmond, and "kind of getting paid in beer, not officially working there," said Woitach. During that experience, they witnessed and tasted a bourbon barrel-aged stout and started wondering if the same process could yield as interesting results for coffee.
"We're not using barrels, because the consistency is really kind of wild, and there are safety issues with not having it refrigerated. But we do use a blend of American oak chips," said Woitach. "It gives it a nice smoky, nutty taste that lingers on, and reduces some of the bitterness as well."
Their new space at 700 Bainbridge Street in Richmond formerly housed the Blanchard's Coffee Roasting Company's roasting facility. Confluence sources its roasted coffees from Blanchard's. "We want to be the best coffee brewers that we can be," said Woitach, adding that relying on the years of expertise gained by roasters outweighs the temptation to launch an in-house roasting business. "We let really good roasters do what they do best."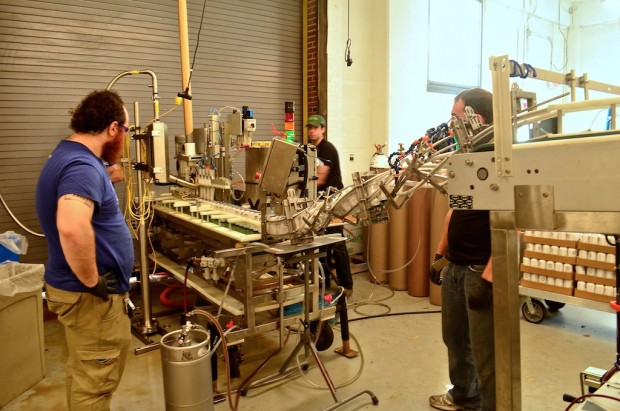 Blanchard's, which is also expanding, recently took all its roasting gear to a larger facility, leaving plenty of room for Confluence's growth.
"It's going to look a lot more like a brewery," Woitach said of the facility. Growth has been fast, thanks in part to the Union Kitchen food business incubator's distribution network, which paved the way for Confluence products to hit the shelves of the local Whole Foods as well as smaller independent groceries in the area.
Currently the company is doing 472 gallon batches in the tanks, and even that will soon not be enough. "As of last week we got a deal with Whole Foods mid-Atlantic, so we're going to be in all the Whole Foods in the mid-Atlantic region," Woitach said. "Things are picking up."
Howard Bryman
Howard Bryman is the associate editor of Daily Coffee News by Roast Magazine. He is based in Portland, Oregon.