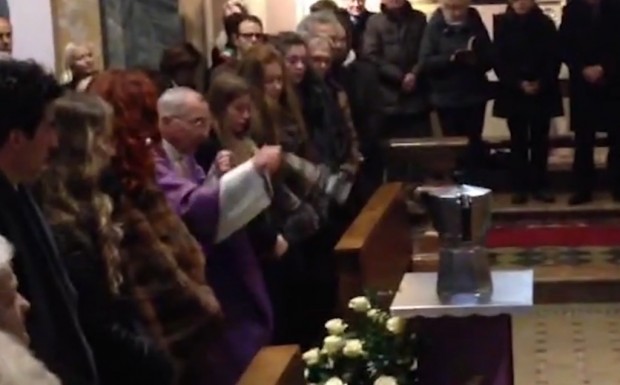 Renato Bialetti, the man who helped turn the moka pot into one of the world's most popular coffee brewing devices through the development of his Italian family business, passed away last week at the age of 93. For the brewed sweet heareafter, Bialetti's remains are inside a moka pot, according to Italian news source La Stampa.
The moka-turned-urn appears to be the classic 12-pot Moka Express, which has been manufactured by the Bialetti family for decades, and Renato Bialetti's ashes were placed inside in accordance with family wishes. The pot's plot is at a family site in Bialetti's home village of Omegna in the Piemonte region.
The patent for the moka pot was acquired by Bialetti's father, Alfonso, in 1933 from the moka pot inventor Luigi De Ponti. It was under Renato Bialetti's company leadership, which began in the 1940's, that the Bialetti name became commonplace in homes throughout Europe, from which the contraption spread as an easy-to-use stovetop brewing solution for strong, not-quite-espresso coffee throughout the world. Various accounts suggest the little mustachioed man in the Bialetti brand logo is either a character of Alfonso or Renato Bialetti.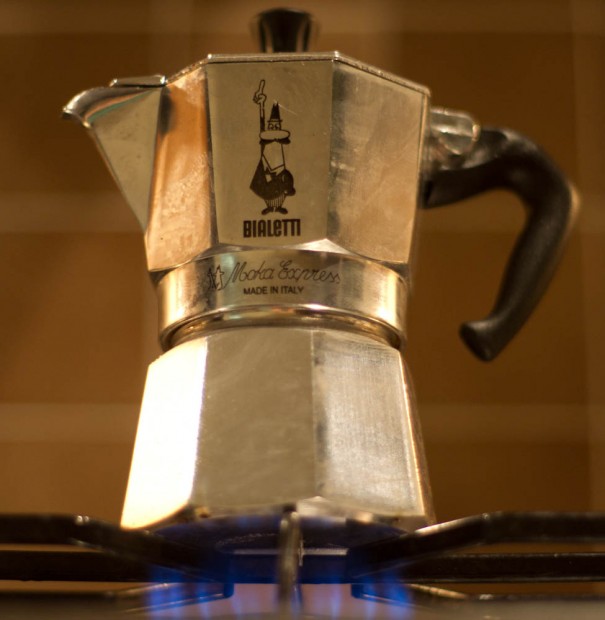 The moka pot's popularity endures today, with Bialetti being the dominant brand despite scores of competitors over the decades. The fashionable and well-funded Blue Bottle Coffee company even unveiled it's designer take on the classic moka 14 months ago.
Nick Brown
Nick Brown is the editor of Daily Coffee News by Roast Magazine.