Pittsburgh, Pa.-based franchiser Ablak Holdings has announced plans to expand the Rock 'n' Joe Coffee Bar brand to new states through new franchises already in development.
The first Rock 'n' Joe café was created by founder Kevin Brennan in Cranford, N.J., before an additional four franchise locations opened throughout the state. Ablak Holdings acquired the franchise company in 2013, and says it is overseeing 10 more Rock 'n' Joe franchise locations — described as offering a "third-wave" coffee bar, marked by superior coffee in a relaxed, hip environment — in Pennsylvania and Virginia. New franchises will reflect a new interior design model for the brand, and the first is expected to open in the Pittsburgh area.
"People's desire for that perfect cup of coffee, shot of espresso or specialty drink isn't slowing down. What's been missing is the third-wave coffee-making experience, where baristas showcase the art form of artisan beverage making," Varol Ablak, president and CEO of Ablak Holdings, said in a company announcement yesterday. "Rock 'n' Joe's provides entrepreneurship opportunities for baristas who want to do what they love, work with one of the best roasters in the world, and achieve the financial success that is the hallmark of all of our franchisees."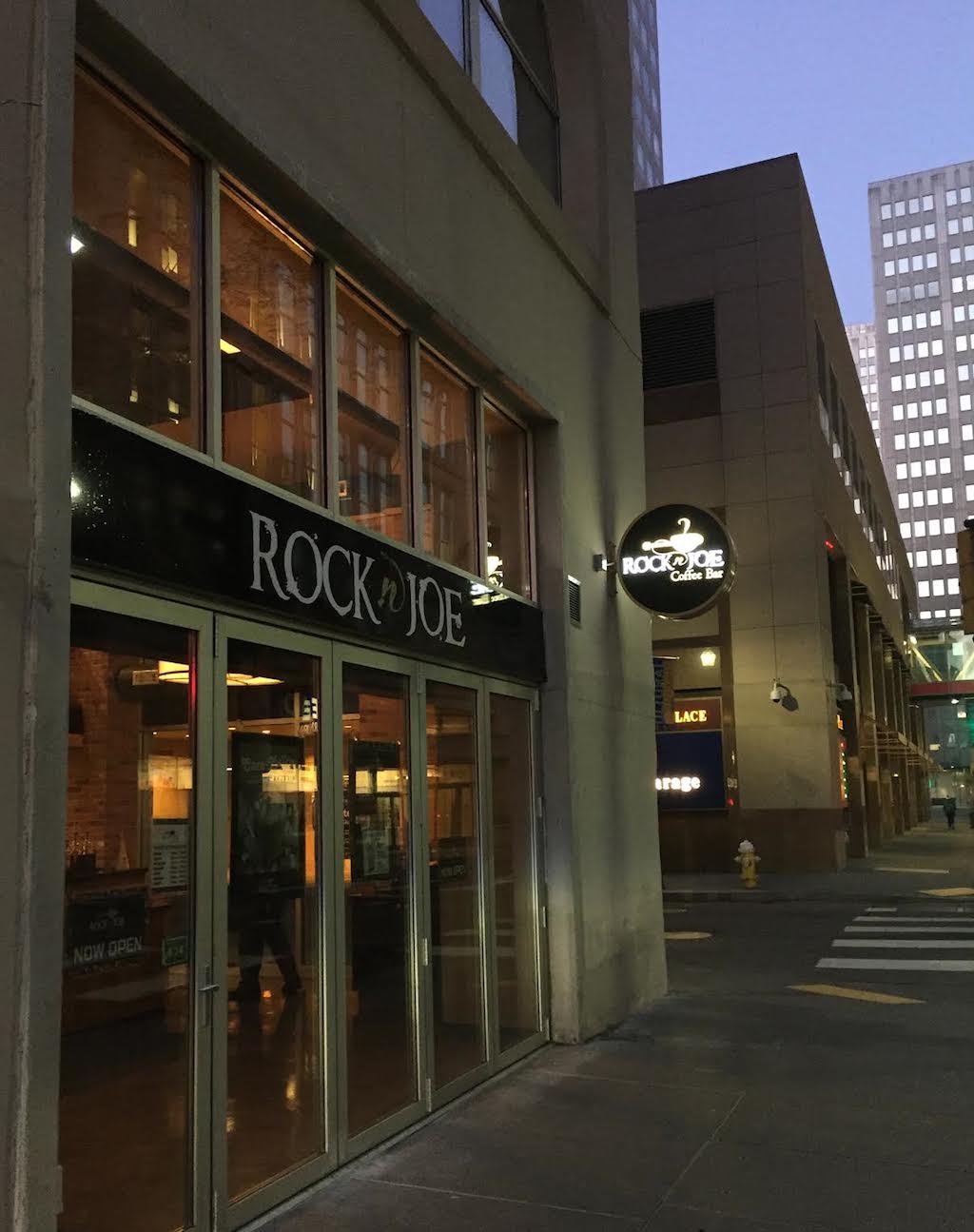 The roaster Ablak is referring to is Dillanos Coffee Roasters of Sumner, Wash., who has been providing private-label blends and single-origin Dillanos-branded roasts for the franchise that Ablak describes as "providing an alternative to specialty chains known for the powerful, burnt taste of their brews."
"Before we purchased the franchise, our first step was to visit Dillanos and get a feel for their understanding of plant varietals, and coffee harvesting and processing," Jim Powers, Ablak Holdings' Executive Vice President, said in the announcement. "The passion and painstaking perfection this roaster commits to ensuring every bean has reached its full potential was critical to our decision. On top of that, their commitment to 'ethical sourcing' was important to us."
While Ablak says it encourages franchisees to work with the Rock 'n' Joe support team to create "local flavor" for each store, it also says the new store design contains artisan and industrial elements that help invite "social energy." Notably, Ablak Holdings said new Rock 'n' Joe Coffee Bars will also also use Victoria Arduino Black Eagle gravimetric espresso machines, distributed by Nuova Simonelli, and baristas will be trained in latte art.
Said Powers, "Much like the art form of the music playing in the backdrop of each Rock 'n' Joe Coffee Bar, the craft of beverage making is an art form performed by every barista."
Nick Brown
Nick Brown is the editor of Daily Coffee News by Roast Magazine.