There is arguably no better or faster way for even the least knowledgeable coffee drinker to learn about differences from one coffee to another than by tasting several, side by side, in close succession. That's what makes the tasting flight both a critical tool and fun activity at breweries and wineries far and wide, although in coffee it's still a relatively recent and uncommon option on a menu. Yet in Bedford, New Hampshire, the newly rebranded Flight Coffee Company has adopted this spirit of high-quality exploration as central to the soul of the business.
Early last month, the 2,500-square-foot flagship retail Flight Coffee shop held its grand opening at 478 Central Ave. in Dover, N.H., about an hour's drive from the Bedford roastery. A local chef crafts light cuisine using locally farmed ingredients in an on-site kitchen, while the rest of the shop focuses on espresso from a La Marzocco GB5, rotating single-origin batch brews and a nitro-tapped cold brew as well as Japanese-style iced coffee.
At the multifaceted manual brew bar, not only can patrons explore a variety of brewing methods, but they're encouraged to take part in educational tasting flights the company themes according to the various factors that affect how coffee tastes.
"It's like the Genius Bar of coffee, where we can do siphon, V60, Chemex," Flight Coffee founder and certified Q-Grader Claudia Barrett told Daily Coffee News, explaining that right now, Flight offers a processing-focused flight that includes a wet-hulled, a washed and a natural-process coffee. Future themes may include an elevation flight, with coffees grown at various elevations above sea level.
Flight also challenges its baristas to compete with each other in concocting unique espresso-based drinks, to keep them inspired, creative — following flights of fancy, as it were — and always considering the flavor notes of their coffee. The winner gets the sweetest parking spot out back, which, in the thick of a New Hampshire winter, is a considerable prize.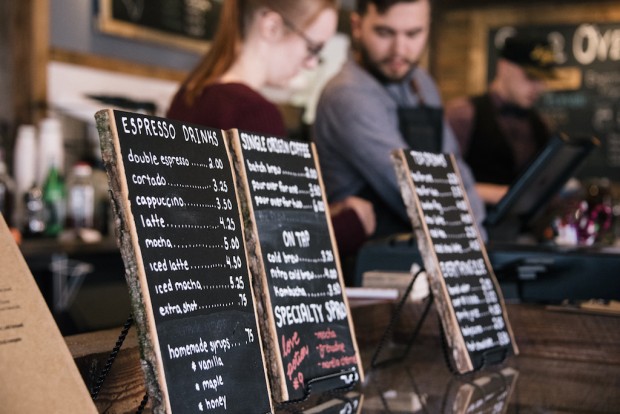 The company is sending one barista to Barista Camp this year, and all are encouraged to take classes. "Our deal is, if they want to take a class though the SCAA, we pay for it," said Barrett, whose goal is to cultivate a passionate, highly-skilled and well-informed staff that in turn fosters a better-educated coffee-drinking public.
Things have moved fast for Flight, all thanks to the quality of coffee they've been selling. When Claudia Barrett founded her coffee company back in 2012 with a small Probatone in a converted bay of her home garage, she figured it would start and grow in the conventional sense — locally at first in the Bedford, N.H. area, and then wider from there. "I used my initials as sort of a place-holder," she said of what was then called the CQ Coffee Company. "Then what happened was that I submitted coffees to Coffee Review, and we kinda hit the map nationally."
With various coffees scoring in the 90s on Coffee Review, such as the Kenya Kirinyaga Karimikui Peaberry that landed in fifth place on the review site's 2013 Coffee of the Year roundup, online orders were streaming in. Sooner than expected, the company upgraded to a Diedrich IR5 and a proper standalone roasting facility in Bedford that included a tasting room open to the public.
"It was all free. It was just for them to experience specialty coffee done well," said Barrett of the tastings CQ offered. It was also around that time that she decided to finally go for her SCAA Q-grader certification. "I was just getting more and more passionate about coffee."
Following her passion, Barrett climbed the certification mountain more or less because it was there, and because she felt that she'd started that ascent with her first steps into specialty coffee decades ago as a barista at an early northeastern outpost of a then-burgeoning coffee chain.
"It was the first one on the east coast. Nobody knew what it was. It turns out the name was Starbucks," Barrett recalled. From Starbucks she moved on through other more local companies, including an eventual roasting apprenticeship, a copy of Coffee Review founder Kenneth Davids' Coffee: A Guide to Buying, Brewing, and Enjoying tucked under her arm every step of the way. Said Barrett, "I carried it all over the place in the '90s, and I really have to thank him for my deep interest in the subject. The book captivated me."
Today, as her company approaches the production ceiling, the next step will be to double capacity within the next few months by acquiring a new 5-kilo Probat. Barrett looks forward to putting her professional palate to use in carefully and intentionally choosing which machine roasts which coffee, noting differences in airflow controls and the infrared heat of the Diedrich versus the gas-fueled heat of a Probat.
Said Barrett, "I'm confident that there are certain coffees that taste better on each roaster." She added that she'd love to do an advanced roaster-themed, Diedrich-versus-Probat tasting flight someday, for SCAA members.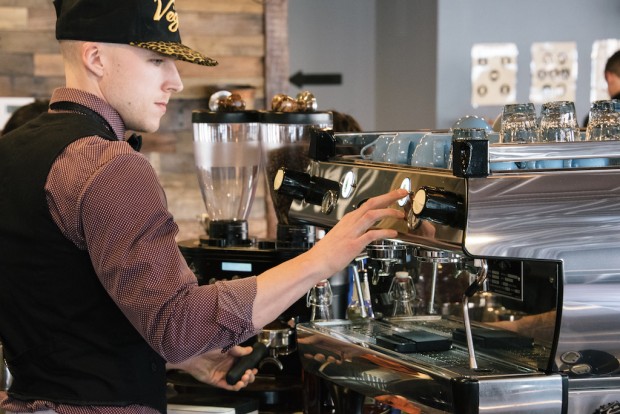 Howard Bryman
Howard Bryman is the associate editor of Daily Coffee News by Roast Magazine. He is based in Portland, Oregon.