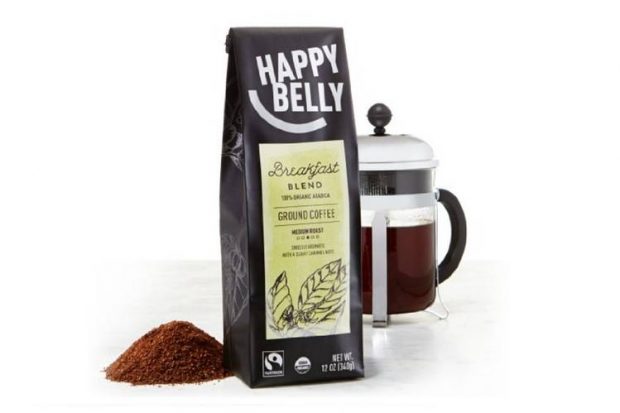 Amazon has quietly introduced its own coffee brand, called Happy Belly, promising online shoppers "artisan, small batch roasted blends like those found at your favorite neighborhood coffee shop."
The initial coffee products under the brand are a house blend, breakfast blend, espresso roast, french roast and Italian roast decaf. All the 100-percent arabica blends are composed of Fairtrade- and organic-certified coffees from undisclosed places in the Central and South Americas, and they are being sold in ground or whole bean form in 12-ounce bags.
News broke last month that Amazon planned to begin selling numerous private label items, including diapers, baby food, clothing and cleaning supplies. The coffee release came at the same time as Amazon's release of its Mama Bear baby food line.
While few third-party resellers of other brands have dabbled in private label relationships to put forth their own competing brands, the popular thinking is that Amazon's move is a way to reduce shipping costs and better control profit margins in dependable, evergreen categories such as everyday coffee and baby stuff.
In the product descriptions for each of the coffee products, Amazon lists the country of origin as Canada, while offering brew guides, flavor notes, roast profile notes, storage suggestions and other of the kinds of complementary content commonly shared by coffee roasting companies.
Nick Brown
Nick Brown is the editor of Daily Coffee News by Roast Magazine.