An early settler in the Colorado specialty coffee landscape, Vail Mountain Coffee & Tea is diving headfirst into one of coffee's more recent trends with the launch of a draft nitro cold brew.
"We have been studying the evolution of the Nitro cold brew for some time and firmly believe that it is not a fad, and [is] here to stay," Chris Chantler, who founded VMCT in 1989 along with Craig Arseneau, recently told Daily Coffee News. "As a result we are bringing this to market in a major way."
Chantler said the company is using Sankey sterilized stainless-steel kegs charged under nitrogen for the product, which includes a blend of coffees from Indonesia, Papua New Guinea and South America that Chantler said results in a flavor profile filled with rich caramel and vanilla tones, with hints of chocolate. "In the future we plan to offer seasonal single origin coffees," he said of VMCT's nitro program.
The coffees are roasted by VMCT then brewed and kegged by California's Bona Fide Craft Draft Brewing Company, whose brewing and kegging processes Chantler praised both for their advancements in ensuring consumer safety as well as in drawing out and maintaining flavors and sweetness in nitro brews.
"We decided if we wanted to get the growth and grow quickly, we would use someone else's learning curve," Chantler said of the nitro-focused partnership with Bona Fide, adding, "When you want to have the best product, you should use the best technology."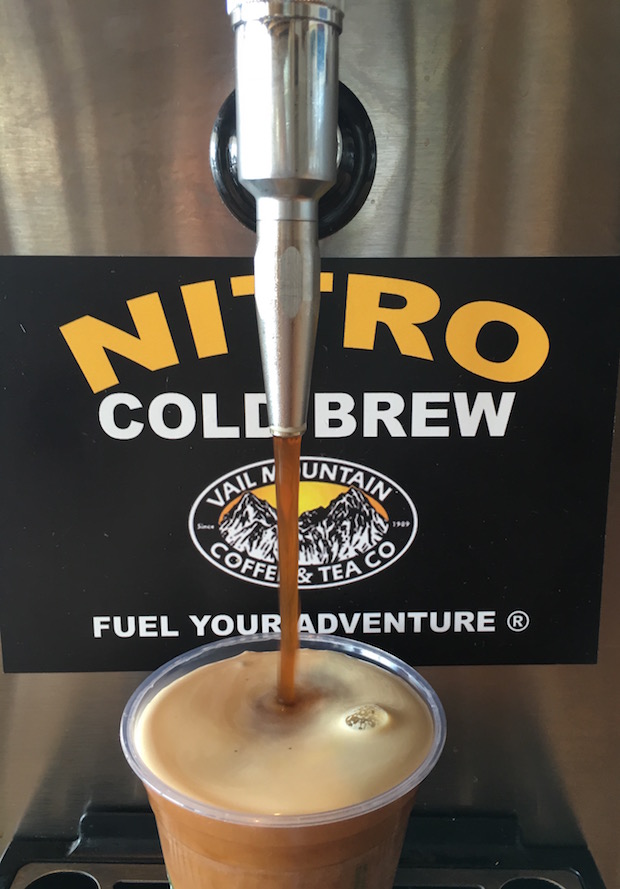 Roasting at some 8,000 feet above sea level in the tiny municipality of Minturn, just southwest of Vail Mountain, VMCT can boast of being one of the highest-elevation roasters in the world, although the team there says that deep-bound moisture in its coffees vaporizes and expands at substantially lower temperatures, creating a unique roasting environment for richer flavor profiles and more intense aromatics.
VMCT currently has distribution for its nitro kegs lined up in Colorado, with distribution coming to California next month, Chantler said.
Nick Brown
Nick Brown is the editor of Daily Coffee News by Roast Magazine. Feedback and story ideas are welcome at publisher (at) dailycoffeenews.com, or see the "About Us" page for contact information.