Many artists have dabbled with coffee as a primary medium, drawing inspiration from its caffeine, its cultural surroundings or its dark, earthy grit and sepia hues – or, usually, some combination of all of these things.
Often as the winds of inspiration shift, so do artists' affinity for a given set of tools and materials, in and out of rotation. Yet for South Florida artist Steven Mikel, the coffee cup runneth over literally and figuratively, as he has maintained the dark brew as the primary medium for his art for nearly a decade.
Mikel has been employing coffee in his abstract and realist pieces since 2008, at first in an effort to reduce waste generated by a coffee-drinking family member. Ironically, Mikel's coffee-based pieces eventually began to sell so well that he had to generate more waste to fill canvases.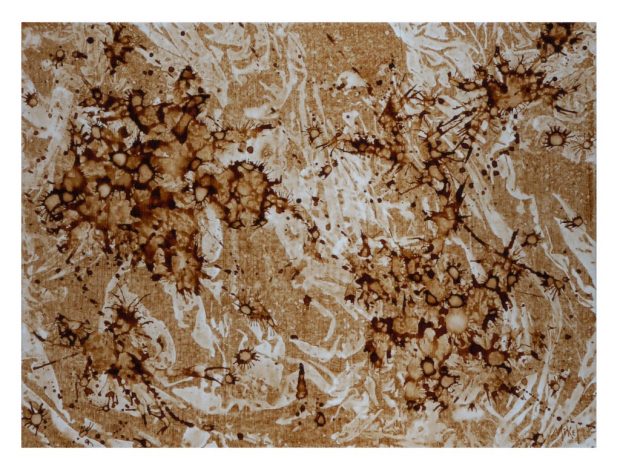 About six months ago, Mikel had what he described to Daily Coffee News as an "a-ha" moment, when a local coffee roaster told him there are occasions when roasted whole bean coffee will go to waste if it is not sold by a "best by" date. At that point, Mikel began to seek out a coffee supply partner to support his process, which involves grinding and simmering grinds in water to the point that it becomes a paint-like resin.
"I began searching for a large coffee company that already had a heart for sustainability," said Mikel, who eventually got in touch with the Georgia-based coffee roasting company Thrive Farmers Coffee.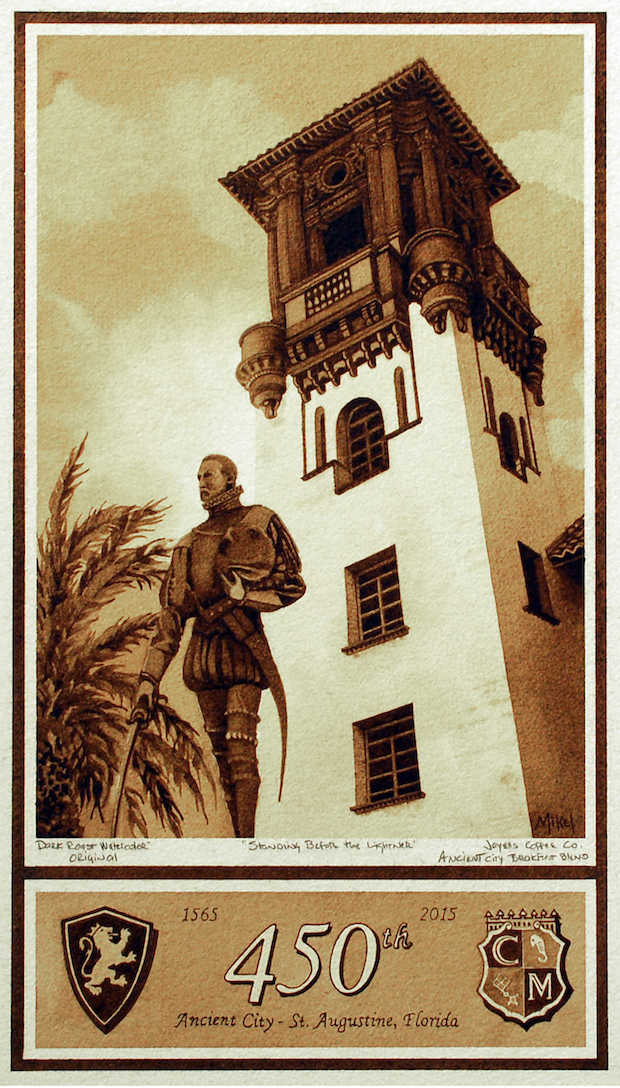 Those conversations led to a partnership whereby Thrive will donate expired coffees to Mikel, who will in turn donate 10 percent of sales of the art pieces — which currently hang in galleries throughout several Southeast U.S. states and sell for between $1,000 to $7,000 — to support sustainable development initiatives led by Thrive's nonprofit foundation.
Mikel, an avid black coffee drinker who worked in the restaurant industry for 10 years, said he plans to begin creating new pieces with Thrive coffee beginning this month.
Nick Brown
Nick Brown is the editor of Daily Coffee News by Roast Magazine.