The 92-year-old Ferris Coffee & Nut Company has opened a fresh new shop in the heart of Grand Rapids, Mich., which in recent years has seen an explosion of new, creative and upscale food and drink businesses. The uptick comes after the decades of relative culinary dormancy that gave rise to the unflattering nickname "Bland Rapids."
This is the second retail location for the longtime regional roaster, and the company says it is part of a larger plan to expand its retail footprint and introduce or reintroduce the brand to the city's downtown workers, dwellers and visitors.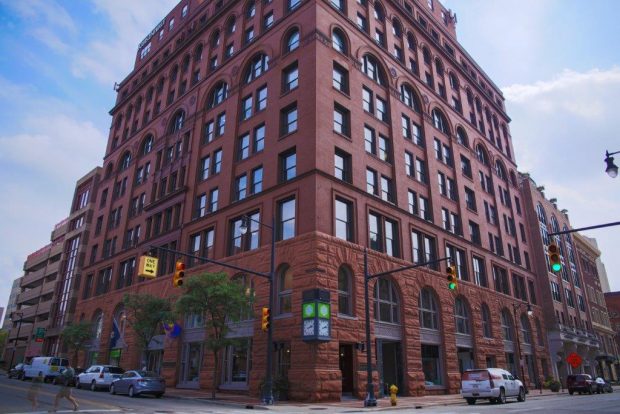 The new shop occupies approximately 1,300 square feet inside the historic red brick Trust Building at 227 Winter Ave NW. Inside, marble-patterned tile flooring, column tiling and countertops echo the august character of the building itself.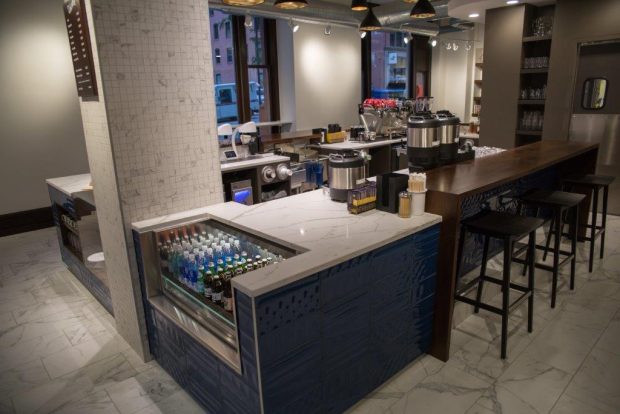 "Coffee shops are indicative of a healthy neighborhood and our team is excited to be in the historical space and to serve our coffee in a fast-paced, professional environment," Ferris Coffee Director of Retail David VanTongeren said in an announcement of the new shop. "The smaller shop lends itself to a more intimate atmosphere, while the corner exposure continues to activate pedestrian-friendly development in downtown Grand Rapids."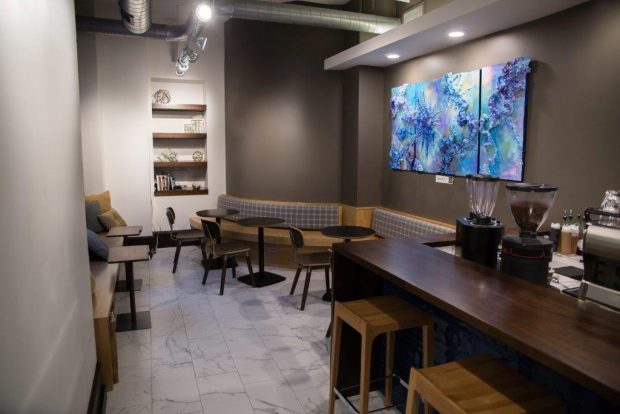 Behind the bar is a 2-group Synesso MVP Hydra with the a logo reading "Est. 1924" custom marked into the rear grill, flanked by a Mahlkonig K30 Twin and a Mahlkonig Peak grinder, while a row of Baratza Forté grinders supports a line of four white Curtis Seraphim brewers.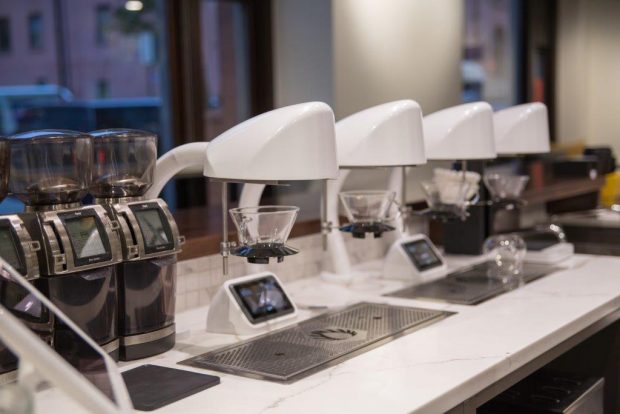 The espresso menu is straightforward, while coffees are available from batch brews or from a daily pourover menu. The company plans to add craft beer and wine, as well as small plates, charcuterie and other bar snacks.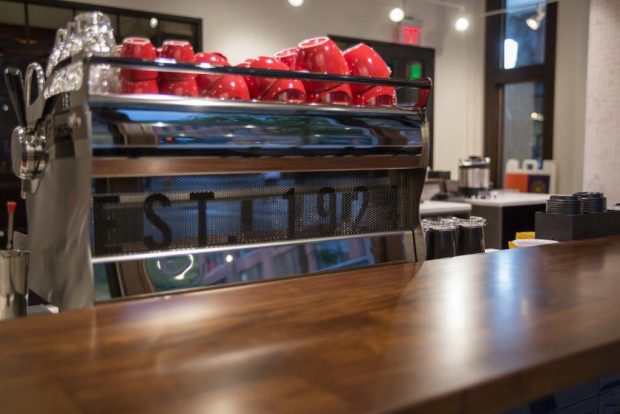 Ferris has hired West Michigan's Jessica Coles to manage the bar. A past barista and latte art competitor, Coles previously worked for JP's Coffee and Espresso Bar in Holland, Mich., while also doing some work for what was then called the Midwest Barista School.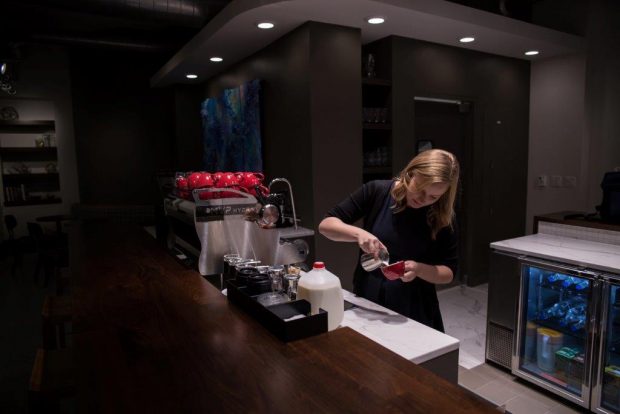 Nick Brown
Nick Brown is the editor of Daily Coffee News by Roast Magazine.