Launched six years ago with little more than 18 hectares of abandoned field and virgin forest in the highlands outside Bogotá, Colombia, La Palma y El Tucan is a name now associated with competition coffees at the world's highest level, with no fewer than three baristas at last year's World Barista Championship adopting its coffees.
Forging so quick and deep a connection between barista and producer is a remarkable feat for such a young company — last year was the first full harvest for La Palma y El Tucan — yet it reflects a deep commitment to quality reinforced by a creative and multifaceted business model that looks at specialty coffee as one big interconnected thing, rather than a bunch of little things scrapping for their piece of the pie.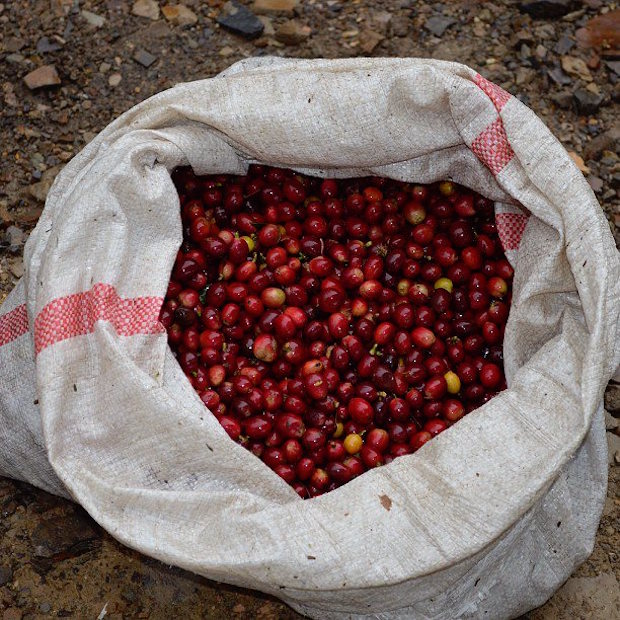 For La Palma y El Tucan, the base of that model is the well-staffed 18-hectare farm itself, complete with a new and modern wet mill, labs, roasters, and well-identified plots in which to grow and experiment with several varieties of coffee.
Moving outward from there is the company's Neighbors & Crops program. La Palma y El Tucan now partners with some 90 smallholder farmer families within a roughly 10-mile radius, bringing in pickers of their own and most often buying coffee still in its cherry to be processed at the state-of-the-art wet mill.
La Palma y El Tucan's Sebastian Villamizar recently told Daily Coffee News that to his knowlege, his company and Nestlé are the only companies buying coffee in-cherry locally, although La Palma pays a number of premiums based on factors such as quality, certifications and loyalty, along with non-monetary benefits such as transportation, financing, and returning compost from the cherry mucilage back to farmers.
"It was a really big challenge of course. Of course they were very skeptical. At first people were saying, 'these guys are crazy. No one is doing that model, no one is buying in cherry,'" Villamizar said of the neighbors program, noting that the number of partner farmers has spiked from 20 to 90. "But it's a really beautiful program."
Villamizar noted that La Palma typically pays neighboring farmers approximately 60 percent above the current FNC price for the base price, with their monetary and social premiums going beyond that. The company is then able to market fully traceable, microlot coffees processed from start to finish to its own exacting standards.
Neighboring farmers are also now contributing to La Palma y El Tucan's latest venture, called Coffee & Adventure. The company spent 2015 building multiple luxury eco-habitation cabins throughout the farm, with the idea of tailoring adventures to coffee-curious tourists, whether from nearby Bogotá or from the farthest reaches of the coffee world.
"We have the most luxurious things we can find in the cabins, but you can also see everything there is to know how really difficult it is to produce quality coffee," La Palma y El Tucan Director of Coffee Experience Felipe Pinzón told Daily Coffee News. "It is a luxury experience with all the amenities only 1.5 hours from Bogota — beautiful cabins, really good food, very professional team."
Pinzón noted that if guests want to spend time in the coffee fields or at the cupping table, they're more than welcome. He suggested the tourism-based program could be a benefit to the entire surrounding agricultural community.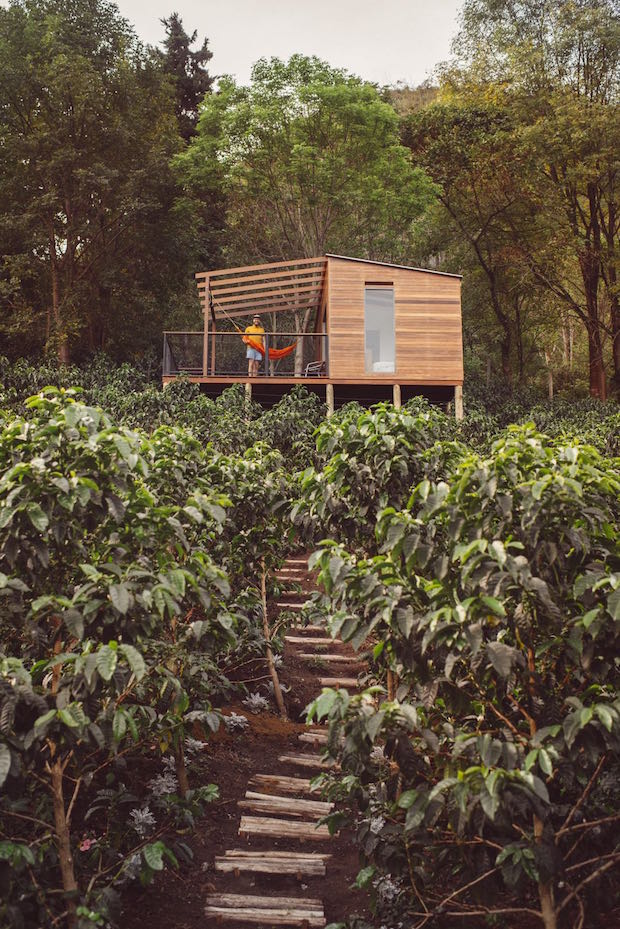 "Our experiences are tailor made. You are the one who has the control. If you want to learn more about cupping, you can go do it," Pinzón said. "But we also want to have a social impact with our neighbors. All the food at our restaurant comes from neighbors to our farm. What we're really truly doing is helping our neighbors."
Villamizar and Pinzón agreed that all these programs hinge upon the concept of education — educating farmers on best practices to achieve maximum premiums in the specialty market, and educating consumers on the challenges in producing top-quality coffee.
The education concept also drives La Palma y El Tucan's growing Bogotá-based roasting and retail brand, Libertario, as well as a recently introduced barista exchange program that gives baristas from consumer markets such as the United States an immersive educational experience at the La Palma farm, fostering a deeper links of awareness between producer, barista, and ultimately consumer.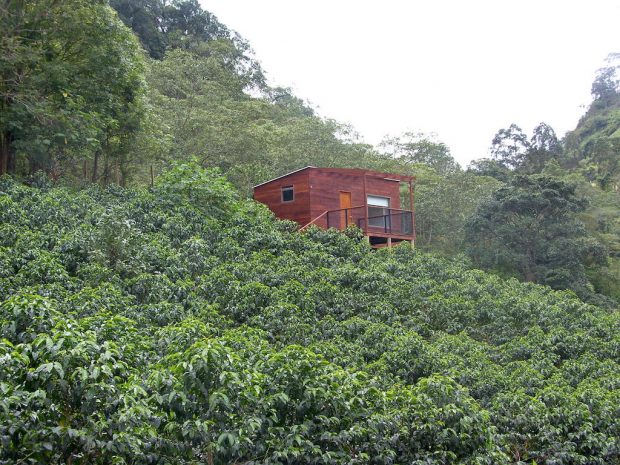 Existing as distinct business units under the La Palma y El Tucan umbrella, Villamizar suggested they combine to create not only a sustainable whole for the company itself, but for the many neighboring farmers of coffee and other food crops. The company was recently featured on the cover of the Sunday Magazine of the major Colombian daily newspaper El Tiempo, where the company was described as a new social model for the Colombian coffee industry.
Identifying labor as the single biggest challenge facing the Colombian coffee industry,Villamizar said of the neighbors program, "We cannot scale this any more where we are, but we would like to replicate it in other parts of the country."
Nick Brown
Nick Brown is the editor of Daily Coffee News by Roast Magazine.