Obstacles and delays are to be expected when building and opening a new café. It's fairly common for expenses to go through the roof, and certain elements of even the best laid plans are bound to fall through. Yet when the actual roof literally falls through, it's safe to say it's time for Plan B.
Hammerhand Coffee endured just such a setback, as it was slated to open inside the building at 1 N Water Street in the Kansas City suburb of Liberty, Mo., earlier this year. Naturally they were running about a month behind schedule, which in this case turned out to be a very good thing. Their equipment was set up for testing off site and they'd not yet swung a hammer, as it were, on the remaining aesthetic renovation of the space when quite unexpectedly, the roof collapsed. It took out an entire structural wall, causing enough damage that the building was lost and had to be completely demolished. "If we had been on schedule, the café actually would have been open. It collapsed at about 8:30 in the morning," Hammerhand owner Alex Merrell told Daily Coffee News.
In the end the calamity caused another six month setback and incurred losses in terms of revenue they might otherwise have been generating, but all in all it was a pretty lucky break. "We didn't lose any equipment, we hadn't spent any money on renovations yet," said Merrell. "So as far as building collapses go, it went pretty smooth."
As luck would have it, another space was available right around the corner and the company hit the ground running. Their efforts paid off last month with the hard-won opening of Hammerhand Coffee at 22 North Main Street in Liberty, where, despite more construction on infrastructural upgrades all around the area, business as has been solid so far. "There's pretty heavy construction," said Merrell, "but with that taken into consideration, we're doing pretty well."
The espresso program at Hammerhand — which takes its name from the Lord of the Rings character if you ask Merrell, though his partners prefer it to be considered a reference to American folk hero John Henry — is centered on a La Marzocco Linea PB machine, with brewed options prepared via Curtis Seraphim. Coffees ground by Mahlkonig Peak for house espresso and EK43 for brews and single-origins are roasted primarily by Counter Culture Coffee, with additional more localized offerings on rotation that have so far included coffees from Post Coffee Company from nearby Lee's Summit and will soon include coffees by Oddly Correct out of Kansas City.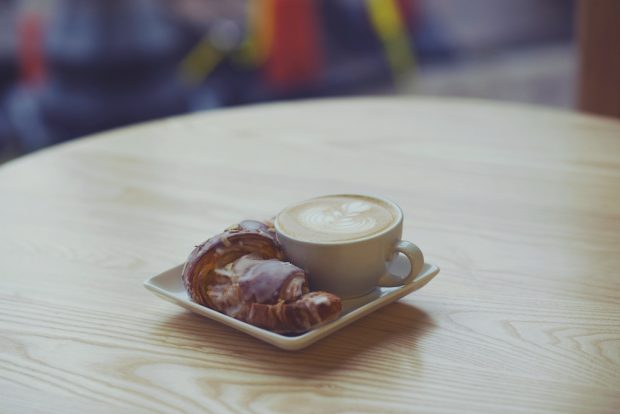 Merrell, whose skills as a barista were honed most recently at Ultimo Coffee in Philadelphia prior to opening Hammerhand, sees an in-house roasting project as a natural evolution for the company, but not until their volume of sales lends itself to some economy of scale, and not until his skill at a roaster is at least on par with his current roasting partners, which he's sure would be at least a few years.
"I really don't want to roast until the product I can create is as good as the product I can buy from someone else," said Merrell, adding, "We're thrilled with Counter Culture's coffee, it's fantastic, and I don't want to drop the quality of our product just because I want to start roasting."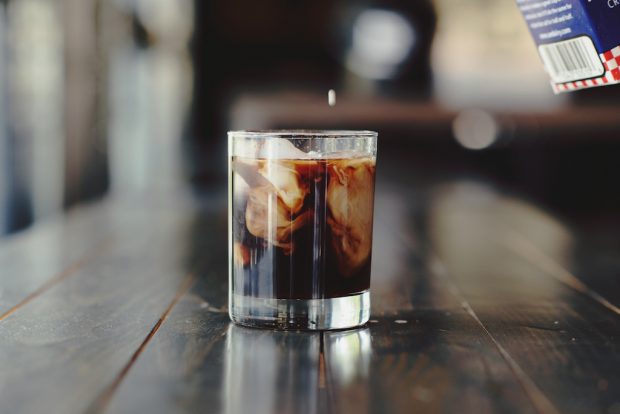 Merrell said he might consider heading back to Ultimo to see if his previous employer and friend Aaron Ultimo might let him glean some knowledge from their relatively new roasting program in Philly. In the meantime, the seasoned barista oversees some creative coffee mixology at Hammerhand, which just launched its "barista menu," including some mocktails designed by the staff. These include a cold brew-based Old Fashioned type drink, and a whiskey cortado designed by Hammerhand barista Taylor Howe that Merrell said is surprisingly good.
"Generally I don't like coffee cocktails. Coffee just isn't liquor, so it just doesn't work all that well in mixed drinks. But I was really impressed with it, I really do Iike it," Merrell said of the whiskey cortado especially, noting that the Kentucky bourbon syrup used to flavor the cortado loses about 40 percent of its volume after the alcohol is essentially cooked out of it. "It ends up being a pretty expensive syrup… But it tastes great, and it works. So we'll do it for a little bit."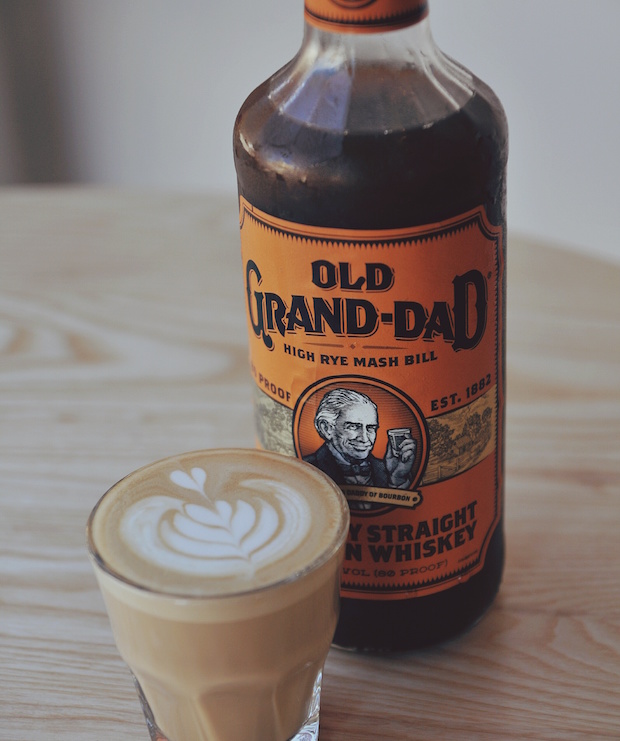 Going forward, Hammerhand intends to nail down another few locations in the Kansas City area, especially as a precursor to bringing roasting in-house. "I'd like to have two or three locations open before I start roasting, so I could have that volume built in and buy larger quantities of green coffee," said Merrell, adding that while the immediate focus is to concentrate on the newly opened shop, they're always on the lookout for a strong, dependable structure for Hammerhand 2.
Howard Bryman
Howard Bryman is the associate editor of Daily Coffee News by Roast Magazine. He is based in Portland, Oregon.