Finally true to its name, the year-old Winchester, Va.-based Lone Oak Coffee Company is moving all operations out of the shared space in which it was born and into a facility all its own, where it intends to grow tall and branch out, as it were.
Prior to Lone Oak, there was Hopscotch Coffee and Records, founded three years prior, which continues to serve the public fine coffee and LPs. The ownership trio of Hopscotch eventually divided the business into independent entities, Hopscotch remaining a café and the roasting business spun off into the standalone company and brand, Lone Oak Coffee.
Lone Oak progressed in building its wholesale and online coffee business while providing Hopscotch with private-label roasts and operating in a corner of the backroom there. This week owners Sam Kayser and Randy Beeman are moving the Diedrich IR12 into a new standalone roastery, where they'll have more space for production and storage as well as client training and public and professional events.
Kayser is excited to be growing out the approximate 15-by-15-foot corner behind Hopscotch and into a 2,100 square foot facility with brick walls and cement floors, perfect for increasingly tall stacks of green coffee sourced through Café Imports, Royal New York and hopefully soon some directly traded offerings as well.
"With every new day and week that we're doing this, my goal keeps changing," says Kayser of an evolving trajectory that started with the coffee shop. "I decided, I don't really like retail anymore, I just want to roast. That's all I want to do, I want to get busy enough to just stay in the roastery and not leave. That's kind of happened now."
In the year since Lone Oak splintered off, Kayser said their volume of business has quadrupled. "We've grown from pretty much nothing in this area to becoming, like, when you think of coffee in this and the neighboring towns, everybody knows who we are now," he said.
With the expanded production space and volume on the rise, Kayser said Lone Oak plans to add both a single-pound North sample roaster and a 30-kilo Loring machine by February of 2017. In the meantime the new facility will be equipped with professional espresso and brewing gear for the training of wholesale of clientele as well as latte art throwdowns and other local barista competitions and events.
The training aspect is another element in which Kayser takes particular pleasure. Offerings by Lone Oak extend beyond the basics of preparing great coffee to the craft, science and business of roasting as well.
"It's definitely my passion, it's where my drive is. I love talking to people about roasting, roasting philosophy and science and all that stuff," said Kayser, who is an SCAA Level 1 certified instructor and is working on gaining Level 2 certification. "I would love to have that in a classroom setting, and be able to teach both home hobby roasters and people looking to start their own companies about the science and stuff behind it."
Kayser, who handles all of Lone Oak's sourcing, roasting and packaging himself while Beeman handles the office and administrative side, feels validated not only by Lone Oak's growing business but by the positive feedback he's gotten in the form of two bronze medals from Golden Bean North America and some 90+ scores on Coffee Review.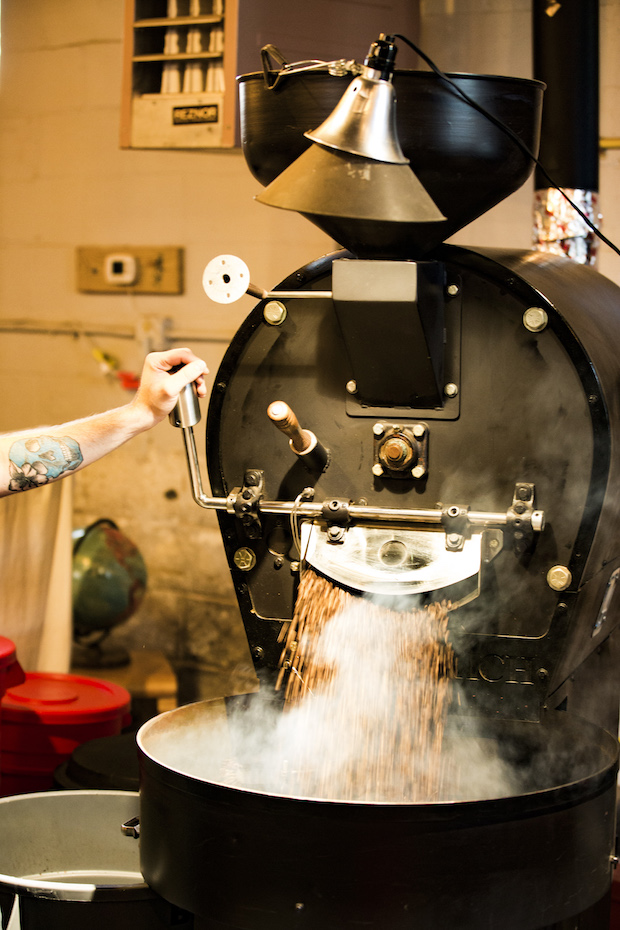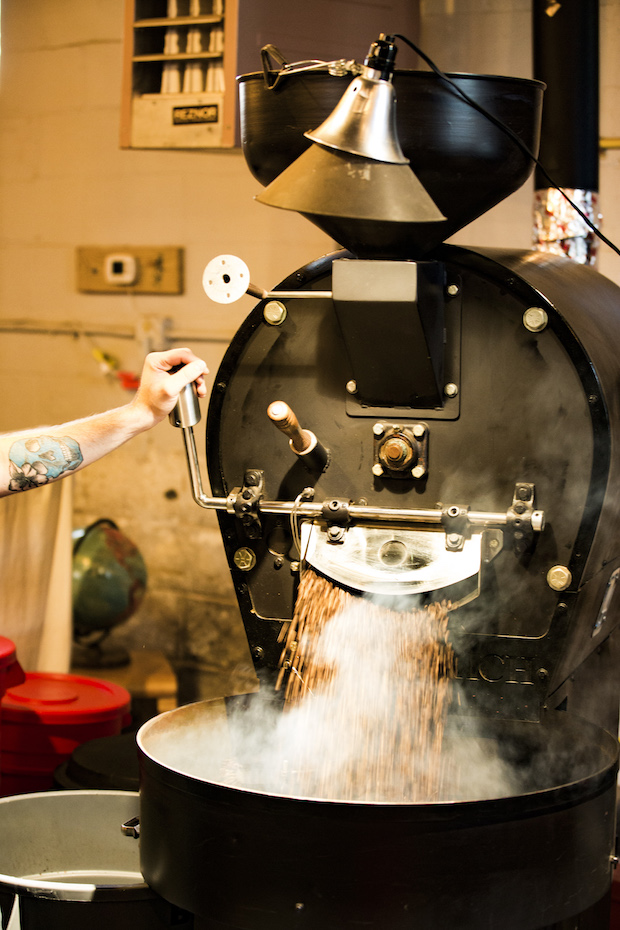 "Everything I do is to bring out the best possible characteristic of the coffee, while maintaining balance in all things and making the coffee available to everybody," said Kayser, who sees a demographic variety in his area, but also notices a trend of shops in the region with polarized menus that feature nothing but bright African coffees or otherwise a strict devotion to Nordic-style, acid-forward roasts.
Lone Oak strives to be more of a centrist in the profiles and origins it offers. "No matter what style of coffee you're into, we have it on our menu, as long as it's specialty grade and I and a few of my peers really like it," he said. "Whether you're just getting into specialty coffee and you're still really, really excited about a super washed Ethiopian, you want something just blow your hair back, we've got that. And at the same time, if you're sharing coffee with your grandmother, and she wants to drink the Brazil or the Chiapas, she could totally handle those. Every coffee maintains its characteristics, but it's within balance."
With business growing steadily and as of this week, plenty of space to accommodate that growth, Kayser intends to keep things on track while reaching out more to the industry, participating in more competitions and networking with peers.
"I've never really been a competitive person, but when they sent me those medals back in the mail after the [Golden Bean] competition, I was like, you know what? I think I like this," said Kayser, who will be traveling to Knoxville, Tenn. in January 2017 to represent Lone Oak in the CoffeeChamps Roaster Competition. "We're going to participate more, and try to establish ourselves on the specialty circuit."
Howard Bryman
Howard Bryman is the associate editor of Daily Coffee News by Roast Magazine. He is based in Portland, Oregon.