Imagine unpacking an Instagram account — carefully selecting the subject of each one and placing it beside the others in the physical world where they can be viewed as a collective whole.
Such was the figurative process undertaken earlier this month by New Zealand-born Brooklyn, N.Y. resident Henry Hargreaves as he set up the Coffee Cups of the World exhibition at the Ora Gallery in New York.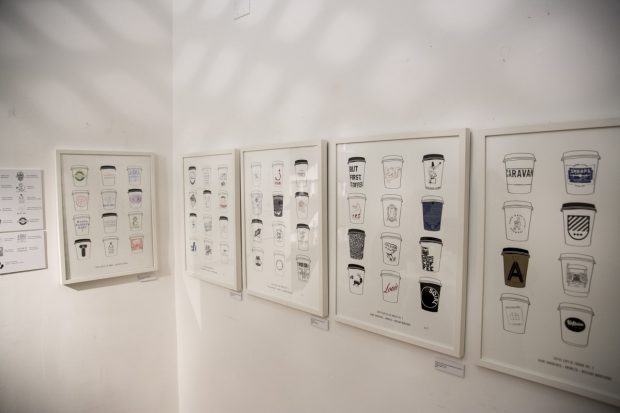 "The exhibition was really fun for me to be able to bring them all out and bring them to life, all the cups, and to kind of have the Instagram realized as something," Hargreaves told Daily Coffee News. "The Instagram comes to life."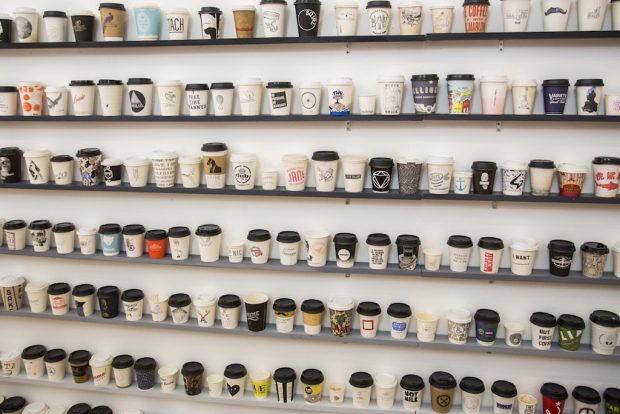 The exhibit takes the name of Hargreaves' own website, as well as his IG handle, both of which lead to hundreds of coffee cups from independent specialty shops throughout the world. When we first shared news of Hargreaves' collection more than two years ago, it was at about 200 cups. Since then, through his own frequent travels and mailings from other cup-curious coffee aficionados, the personal collection has grown to more than 600 cups, representing some 25 countries.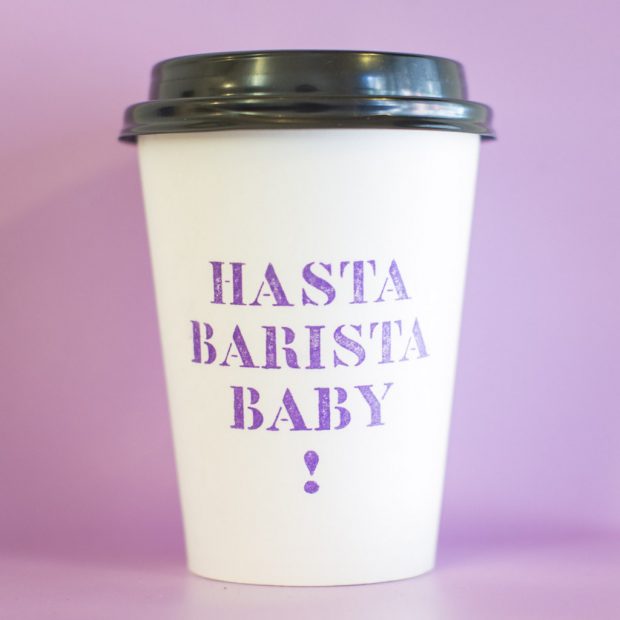 "It was about two and a half years ago. I travel a lot and I started visiting cafes as a way to explore cities, and as I was doing that I was struck by the really thoughtful design on some cups," Hargreaves said. "I didn't want to throw them away if they had a beautifully considered design. So I started collecting them as souvenirs of my trips and started the Instagram to give it a bit more of a purpose."
If nothing else, Coffee Cups of the World is an unrivaled physical collection of coffee cup design work, one that seems to have resonated with Ora gallery-goers.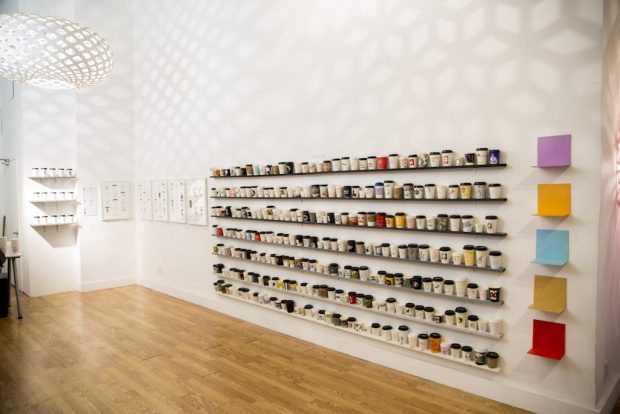 "A lot of people don't think too much about cups. It is something you take with you and drink coffee from. So I think a lot of people have been surprised when they see it as a whole; 'Wow, this is a new way of looking at something,'" Hargreaves said. "And the people who run the gallery have been telling me how surprised they are at how long people stay. People wander in kind of curious, and then they might end up staying for 10 minutes just staring at the wall and staring at the cups."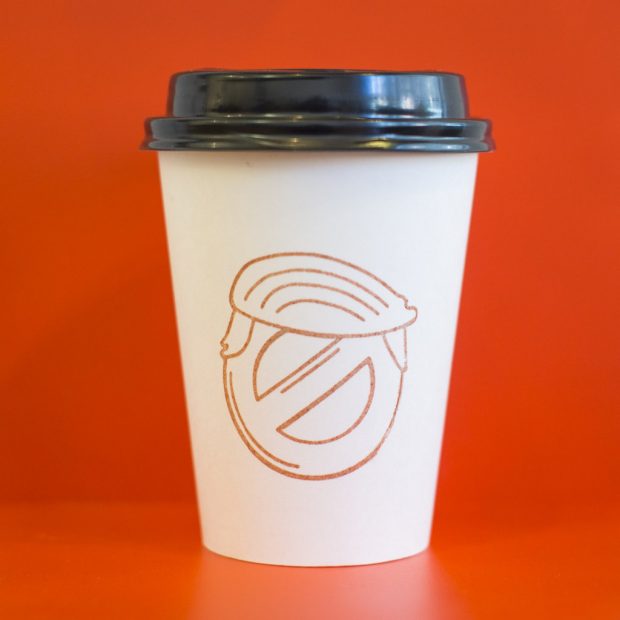 Unfortunately the exhibit's run at the Ora is nearly at a close, although Hargreaves said he'll be re-packing the cups midday tomorrow, Wednesday, Nov. 30, should anyone who's way into coffee cup design want to stop by.
Nick Brown
Nick Brown is the editor of Daily Coffee News by Roast Magazine.