To be a virtuoso is to show excellence in the arts, and certainly there is both art and craft involved in specialty coffee. Yet at the root of that word there also lies "virtue," which signifies the sort of high moral fiber that newly rebuilt San Diego institution Café Virtuoso has built into the plan for its newly expanded footprint.
The roastery and shop, which just reopened after renovations and upgrades, is also paving the way for a new nonprofit organization that will provide specialty coffee training and job skills to the city's disadvantaged and at-risk population.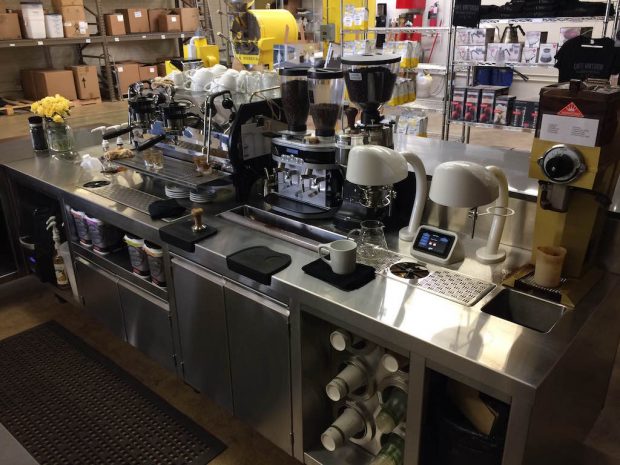 The coffee company, certified organic from its foundation in 2008, recently stepped up from a 13-kilo Diedrich to a 35-kilo Loring Kestral that now supplies their sole branded café as well as over 150 wholesale clients. After a two-week closure last month and another 1.5-week closure earlier this month, the café reopened on Wednesday of last week with a bar three times longer than before, a filter coffee station featuring Curtis Seraphim brewers and a Mahlkonig Guatemala grinder, and a new tap system for cold brew and kombucha.
"The last two years has really been quite a whirlwind," Café Virtuoso head of quality assurance Savannah Britton, daughter of owner Laurie Britton, told Daily Coffee News. Britton reported that her mother bought out her partner to become the sole proprietor of what's now a woman-owned business, while also pursuing the major production expansion and café upgrade.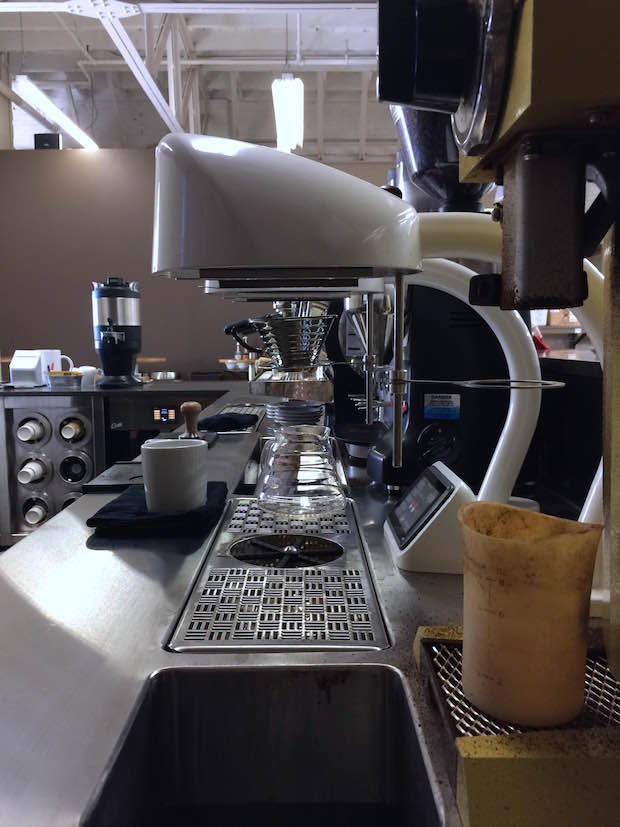 Given their dedication to supporting certified organic agriculture, the efficiency of the Loring roaster was part of its appeal, on top of its responsiveness and the quality of roasting it enables. "Going into a larger space, increasing capacity that much, and having an almost 85 percent lower gas bill is kind of incredible," said Britton.
Going forward, it's not just great coffee that Café Virtuoso will produce, but also, perhaps, more coffee virtuosos. Britton, an SCAA/Barista Guild of America Level 2 certified barista, is now the chair of the board and director of education for a newly formed nonprofit, the San Diego Coffee Training Institute, which will initially focus on training at-risk youth of "transitional" age — that is, 16-to-24-year-olds aging out of the foster care system — up to Level 1 and Level 2 SCAA barista certification.
The institute will also provide training in such areas as workplace etiquette and crisis resolution, skills that will help recipients not only get jobs but keep them long-term, and may expand in the future to helping other segments of the at-risk population, including veterans and survivors of domestic abuse.
"San Diego has a really out-of-control homeless population," said Britton. "There's a lot of programs that will feed them and shelter them and things like that, but there's not very many that will actually give them a skill that they can take with them."
The SDCTI received its 501c3 certification last month, and is now undertaking writing grants and raising funds to support the buildout of an additional facility, physically attached to Café Virtuoso, though the two organizations will remain legally separate entities. The institute will sublet space from the café, which Britton hopes to equip with the "best of the best" equipment, including Mahlkonig grinders, La Marzocco espresso machines, Curtis hot water dispensers, even a 2-group Nuova Simonelli Black Eagle machine for its relevance in training for USBC competitions.
"We're building a building inside of a building," said Britton of the project that will transform the space into a facility that meets SCAA campus requirements. Buildout will also take into consideration the possibility of incorporating Roasters Guild certification classes in the future, given the presence of the Café Virtuoso roastery in the same building.
The rebuilt Café Virtuoso reopened to the public last week, just before Thanksgiving. Britton said that she's optimistic that funds will be raised and buildout completed quickly enough to have students learning in the SDCTI within about six months.
In the meantime, Britton is also preparing to head to Austin in February for her first attempt at a barista competition, although unlike her goals for helping other people, when it comes to competing, her goals are modest.
"My only goal is to not pass out and not get disqualified," she said. "I'm just trying to get through it. I just want to go and compete and come home, I have no expectations."
Cafe Virtuoso is located at 1616 National Ave. in San Diego, Calif. 
Howard Bryman
Howard Bryman is the associate editor of Daily Coffee News by Roast Magazine. He is based in Portland, Oregon.