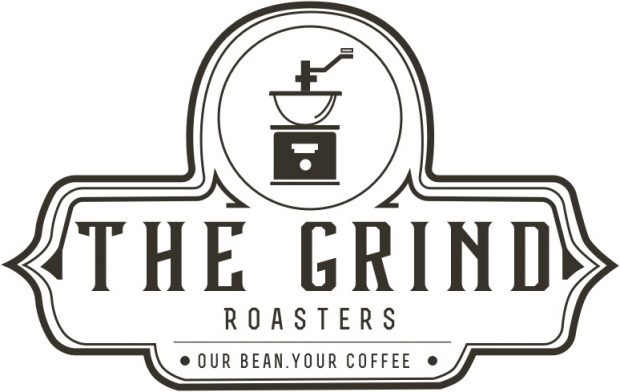 Cigars and fine coffee are two things that plenty of people like to savor, taking them in slowly and reflecting upon their quality. At Peaceful Henry's Cigar Bar in Bluffton, S.C., these two joys have been available together thanks to Ian Duncan, roaster and proprietor of The Grind Roasters, a new roasting company that has just expanded into a new 900-square-foot roastery this month.
Duncan spends mornings serving coffee to cigar aficionados and anyone else at Peaceful Henry's until about 1 p.m., at which point he'll pop about two miles down the road to the roastery where production occurs at 7 Simmonsville Road, and where there's also a tasting bar and whole-bean retail on site.
"We do pairings with cigars for all these old retired guys that have nothing better to do than smoke a cigar at nine o'clock in the morning and drink coffee," Duncan said of the of the Peaceful Henry's partnership, although he added that he doesn't roast specifically for the cigars. Rather, he provides coffees he thinks the clientele will enjoy with or without a cigar, and Peaceful Henry's owner Burt Sky determines a proper cigar recommendation.
"I've roasted how my customers have wanted it, and in this area it tends to be a medium, low-acidic coffee community. So a lot of my coffees tend to be on the earthier, more chocolate, dark fruit, smokey notes," Duncan said of the general Grind style of roasting, adding that even when a coffee gets high marks for its brighter qualities in other markets, he'll still endeavor to roast it in a way that targets the deep, sweet and smooth finish he knows his customers enjoy.
Duncan got his start on a 1-kilo Sonofresco machine and a 10-kilo Ambex owned by Bluffton's Corner Perk cafe and roastery, where he previously worked. That same Sonofresco now serves as the sample roaster and custom roast-to-order machine for The Grind, where at the new facility it lives alongside a new 10-kilo North roasting machine sourced through Mill City Roasters. Greens for the venture are procured by way of Balzac Brothers, Theta Ridge Coffee, and Café Internacional.
At the roastery tasting bar, Duncan tends to showcase his coffees through Hario V60 manual pourovers, while patrons can also purchase the coffee in green, unroasted form, for which Duncan has found a fair amount of demand among area home roasters.
"Talking with those people about it, it's almost like a home-roasting club in a way," said Duncan. "[I'm] talking with them about how they're doing, if they have any problems, helping them figure out how to get the best coffee from their home roasters."
With the 10-kilo machine now humming in its standalone facility, Duncan looks forward to launching a Grind Roasters subscription service as well as growing his wholesale business among restaurants in the area, and, perhaps ironically given the slow pace of the cigar shop and tendency towards manual and small-batch brewing, Duncan plans on moving over into the fast lane by pursuing drive-through coffee stand retail outlets. Duncan described the concept as, "sort of a Dutch Bros. business model, of the quick in-and-out drive-through."
Duncan said that none of the privately-owned shops in the area have drive-throughs, and of the three local Starbucks stores, the two that do have drive-through lanes are notoriously backed up. "I've waited for as long as 35 minutes at the drive-through," lamented Duncan. "A lot of the people in this area want quicker service but still of the good coffee product."
The Grind Roasters Tasting Room is Now Open at 7 Simmonsville Road in Bluffton, S.C.
Howard Bryman
Howard Bryman is the associate editor of Daily Coffee News by Roast Magazine. He is based in Portland, Oregon.