Historically, prospectors roamed the American West in search of gold, oil, and other hidden treasures. The same sort of thing happens everywhere today amid consumer trends in such industries as electronics, fashion, and haute cuisine.
Of course, this also happens in specialty coffee, where green buyers and roasters explore growing regions and individual beans seeking gold in the form of desirable flavors and complexities hidden within each seed. When Prospect Coffee Roasters co-owners Derek and Blake Ulrich find these sensory gems, they then strive to present them to customers as purely and directly as possible, and they've just expanded from wholesale into café retail to progress in that pursuit.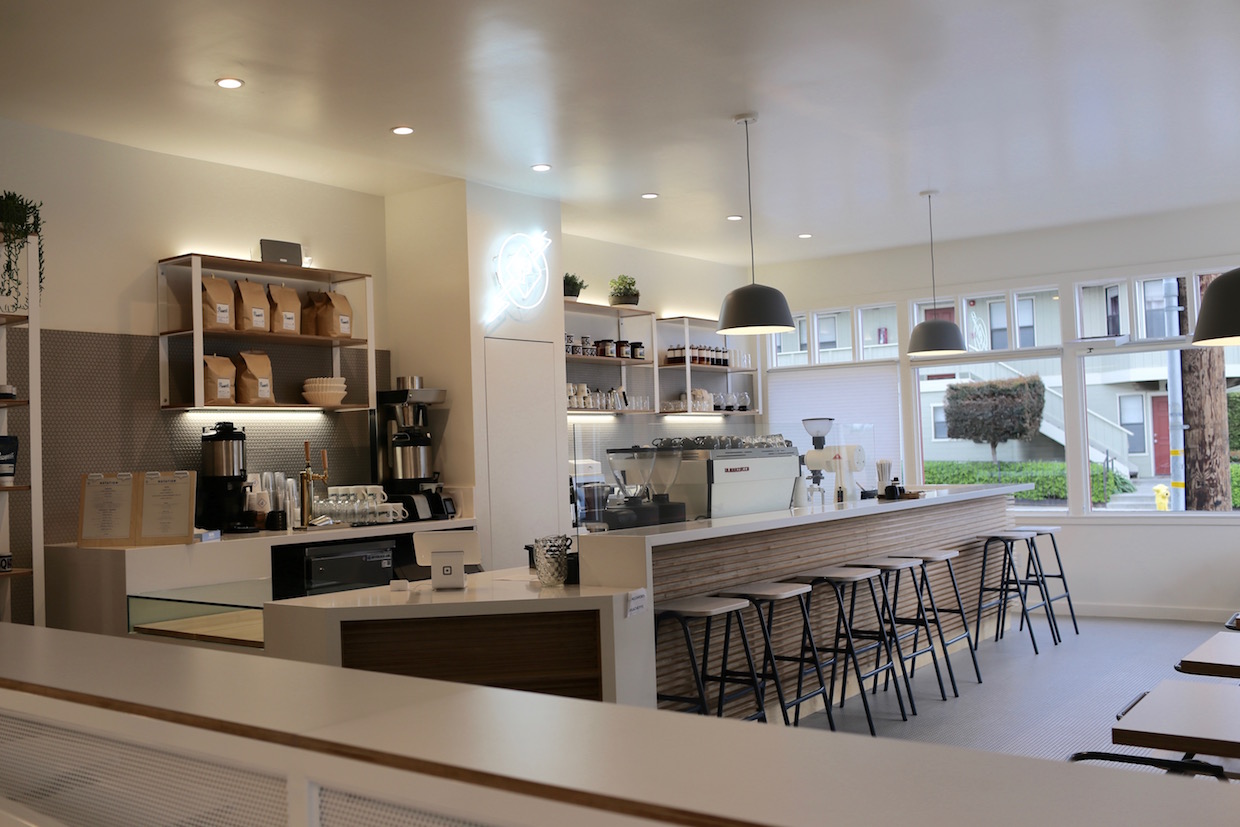 "Our goal is always to leave coffee with our fingerprints on it as little as possible. We try not to undermine all the hard work farmers put into cultivating, harvesting, and processing wonderful coffees," Derek Ulrich told Daily Coffee News. "It is our aim to develop roast profiles that clearly highlight a bean's inherent properties and attributes, allowing for end users and baristas to work easily with our coffees."
It took roughly a year to transform the 800-square-foot space at the corner of Laurel and Santa Clara Streets in the company's hometown of Ventura, Calif., from a former camping goods store into a bright white, minimal and modern coffee bar that opened earlier this month. There the fruits of Prospect's roasting technique are now served directly to consumers after passing through Mahlkonig Peak grinders for extraction on a La Marzocco Linea PB espresso machine with Auto Brew Ratio tech built in, or else an EK43 prior to Marco batch and Kalita Wave pourover brews.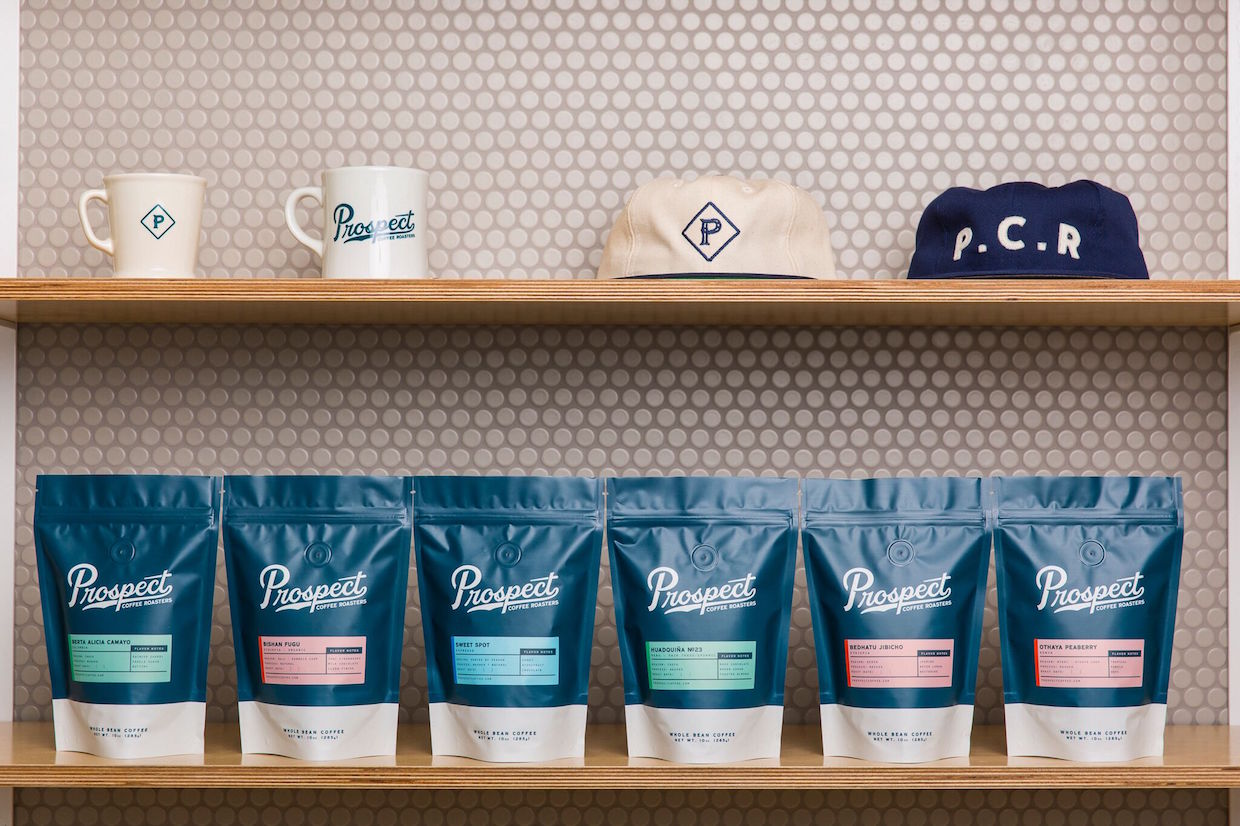 Meanwhile the company's first-generation Giesen W6 hums along inside a 1,300-square-foot roastery less than four miles away, where greens from Olam Coffee, Cafe Imports, Royal Coffee, and Red Fox Coffee Merchants are roasted both for the Prospect café and for wholesale to a variety of other businesses around Ventura County and Los Angeles.
Ulrich said the company plans to grow on the wholesale front, potentially acquiring another, larger roaster, and plans are already in the works for additional Prospect retail locations.
"We want to open three in Ventura County, then go from there. We would like to have the next two opened within a 2-3 year period," said Ulrich, noting that this timeline also takes into account the slow permitting process they have found to be the case in the "very restrictive county" of Ventura.
Prospect Coffee's first bar is now open at 92 S Laurel Street in Ventura, Calif.
Howard Bryman
Howard Bryman is the associate editor of Daily Coffee News by Roast Magazine. He is based in Portland, Oregon.