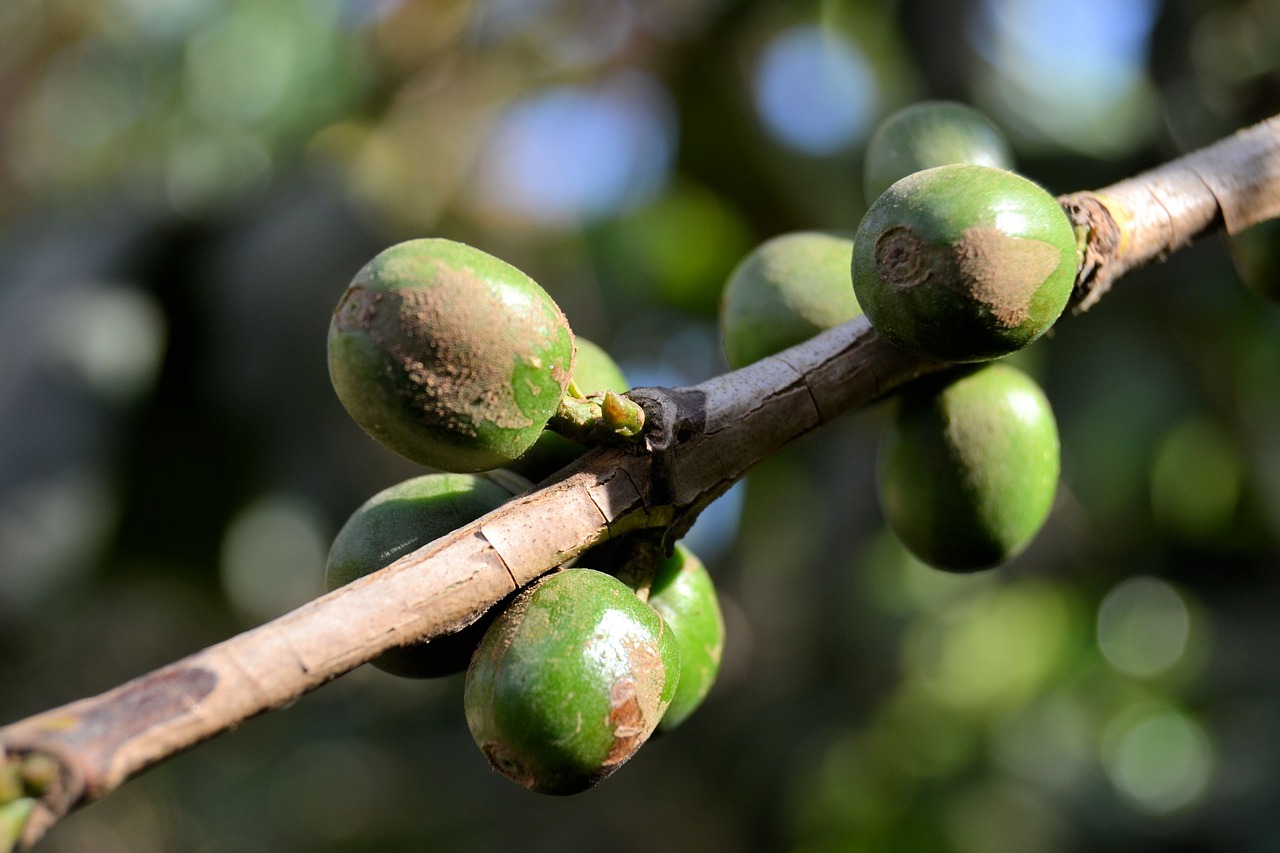 We have devoted a fair amount of real estate within this site's pages to the popular specialty coffee industry term "direct trade." More specifically, guest authors in this space have described how its co-optation within the industry has rendered it virtually meaningless since the good old days when direct trade pioneers such as Intelligentsia, Counter Culture and Stumptown helped it first take shape as a sourcing model built primarily upon the concept of quality with heaping sides of economic, environmental and social sustainability.
Yet never have we dug so deep into the direct trade problem — it is, at its core, a language problem — as have the researchers at the Centre for Sustainability Studies (LUCSUS) at Sweden's Lund University who recently authored a report called, "Problems with Firm-Led Voluntary Sustainability Schemes: The Case of Direct Trade Coffee," published last month in the journal Sustainability.
An oversimplified interpretation of the report might say, 'Of course direct trade was doomed, because it was developed by the private sector, monitored by the private sector and, ultimately, enforced by the private sector.' To be clear, direct trade's death is not at the hands of its founders, some of whom today are fighting to keep its most agreed-upon founding principles alive while helping deliver some great coffee in the process. It is at the hands of the co-optors — the consumer market researchers, marketers and opportunistic corner-cutters who have so freely thrown around the term with no fear of retribution.
The study authors themselves come to a number of enlightening conclusions, not the least of which is this bombshell:
Direct trade is not working well in the US; it is more beneficial to those that co-opted it than to those that take it most seriously.
The Study
From the outset, the study cites the United Nations' Sustainable Development Goal 12: "Ensure sustainable consumption and production patterns." It also leads with the premise that "voluntary private regulatory schemes claiming to contribute to sustainability are a rapidly growing form of regulation." It fundamentally views direct trade not as a marketing message, nor as a component of a corporate mission, nor even as an abstract concept relating to sustainability, but rather as a "firm-led scheme" — in other words, a kind of certification developed by and self-enforced by private coffee roasting companies.
From the report:
Discussions about direct trade can become muddled as the term is used in three different ways in the coffee industry: first, as a general concept for coffee sourcing; second, as a marketing strategy; and third, as a voluntary scheme. In this article, we will focus specifically on direct trade as a voluntary scheme.
For the study, researchers selected companies researchers recognized as "founders" of voluntary direct trade schemes in specialty coffee, including three in the United States (Intelligentsia, Counter Culture and Stumptown), and three in Scandinavia (The Coffee Collective, Johan & Nyström and Koppi) who recognized their U.S. counterparts as foundational in the history of direct trade. They analyzed public communications related to direct trade by studying each company's websites from 2015 and 2016, as well as conducting interviews with representatives from four of the responding companies. (Names of interviewees were not provided, although each quote is accompanied by attribution to their corresponding company.)
As the many quotes in the published report demonstrate, each of the interviewees was deeply knowledgeable about the history, development and limitations of their companies' individual direct trade schemes, as well the conceptual history of direct trade within the industry. Importantly, each was also remarkably candid in his or her replies.
The Co-Optation of the Phrase Direct Trade
As a specialty coffee news media organization, we can say with absolute certainly that the co-optation of the phrase "direct trade" is very real and widespread. In many cases, the legitimate direct trade schemes marketed over the years by the likes of Intelligentsia or Counter Culture in many cases have not been copied, only the language "direct trade" has.
It initially was most commonly misused by seemingly well-meaning young roasting companies wanting to emulate the models set forth by the direct trade "founders." Within the past three years or so, it has since become all too popular among companies of all sizes, most problematically including some of the biggest ones, who bombard consumers with the term despite not offering any clear definition of its meaning, any evidence of an actual direct trade scheme or the slightest shred of transparency regarding sourcing.
This is a problem. From the report:
Interviewees noted a general increase in the use of the term direct trade by other firms and presented this in a negative light. The Stumptown interviewee described the "popping up" of "hundreds" of roasters in Portland that "claim to be direct trade roasters" but was dismissive of their version of direct trade in which "they might have gone on an origin visit, they might have taken a picture and met the farmer" but do it simply as a "marketing tool." Counter Culture described the same phenomenon in which "lots of other coffee companies are using the term 'direct trade'… [leading] to the term becoming somewhat diluted and nebulous and hence confusing [as] consumers are getting a lot of different messages"
The study names the Target brand Archer Farms as a prime example of a "direct trade" term co-opter unburdened by the threat of regulatory enforcement:
An example of this weak standard direct trade could be Target's in-house brand Archer Farms. In 2015 and 2016 Archer Farms direct trade products were not all traceable to their specific origins, not even to a country level, and products from different regions used the same film clip of the same producer. In July 2016 Target announced a redesign and expansion of Archer Farms direct trade so there is now traceability for some but not all direct trade products, but online packaging and product webpages still do not state explicit standards related to price, quality, or traceability or include a link to more information about their direct trade scheme as of November 2016.
Consumer-Facing Transparency
The study found that overall, between 2015 and 2016, the observable trend among all six "foundational" companies was a move away from communicating the concept of direct trade or publishing communications related to direct trade schemes:
Despite the growing popularity of the term direct trade within the US, founding firms have been quietly backing away from direct trade voluntary schemes over time… This trend can also be seen through web presence of direct trade schemes across firms and small actions that de-emphasize the term direct trade.
(It is worth noting that Intelligentsia and Stumptown were each acquired by Peet's — which is owned by JAB Holding Company — in October 2015, right in the middle of this study, not that the acquisition is necessarily related to the companies' changes in web communications.)
The study noted that the escalation in co-optation of the direct trade term had led some of the companies researched, particularly U.S. companies, to push for more consumer-facing transparency:
In response to the co-optation of direct trade in the US, founding firms shifted their strategy from a voluntary scheme toward greater transparency by increasing the amount of data provided to consumers, which implies a large and increasing role for consumers within regulatory governance.
In other words, rather than further developing their own direct trade schemes, companies might more readily open the books directly to consumers. In a rare bit of editorializing, the researchers argue that this is problematic, since consumers tend to be already overburdened and confused by sustainability-related purchasing data, as demonstrated by their proven confusion regarding third-party certification schemes such as Fair Trade:
The firms we studied reacted to co-optation by releasing large amounts of data, effectively expecting consumers to act as monitors and enforcers of standards, but we argue this will not improve regulatory governance.
The U.S. vs. Scandinavia
One of the study's primary concerns is the difference between how direct trade schemes have functioned differently between the U.S. companies and the Scandinavian companies. As it turns out, The Coffee Collective and Johan & Nyström actually hold trademarks for their direct trade schemes in their respective countries of Denmark and Sweden.
These enforceable trademarks essentially solve the co-optation problem, yet they result in a potentially negative side effect. While both The Coffee Collective and Johan & Nyström are reputable coffee companies known to place quality at the forefront of their organizations, the researchers argue that any "firm-led" (a.k.a. private) trademarked direct trade scheme "rewards the first scheme to be granted trademark, which is not necessarily the best scheme." And while the authors acknowledged that there was some involvement from actors of the state (a.k.a. government) in the issuance of those trademarks, they characterized that involvement as "weak" in that it had little to nothing to do with the creation of the scheme itself:
Both the US and Scandinavian contexts demonstrate the weakness of firm-led agenda-setting with the creation of a schemes optimized for firms' private interest, in this case concerns for taste quality, rather than public interest in sustainable development.
On Quality and the Future of Direct Trade
As the study's title suggests, its focus is squarely on "problems with firm-led voluntary sustainability schemes," with a heavy emphasis on the word "problems."
It is not intended to offer solutions, and like so many conversations surrounding sustainability in specialty coffee, it can be a bit of an exercise in beating one's head against a wall. Yet the problems the "direct trade movement," so to speak, currently face are in no way a reflection on the movement's foundational founders, who all clutched one fundamental tenet tighter than all the others: Quality.
The sun around which all of the potential related benefits of foundational direct trade revolve has always been quality — a reality that was driven home to the researchers by the study's subjects:
This desire for high-quality coffee justifies the need for direct trade in the eyes of founding companies and they criticize the limitations of commodity and certified coffees.
Quality has always had some silver bullet potential in the upper echelons of specialty coffee. While it is a premium differentiator, it can also build stronger markets, add value throughout the chain, and help achieve more sustainable relationships through stronger partnerships with a shared, singular goal. Yet if the past decade or so — coffee's most quality-obsessed decade to date — has taught the specialty coffee industry anything, it should be that quality cannot match the power of communication.
We now have an academic study that authoritatively suggests that the phrase "direct trade" is more beneficial to companies that co-opt it than it is to the companies that actively participate in it through a systematic approach that focuses on quality. A little bit of specialty coffee has died.
(Note: Shout out to James Hoffmann for bringing this study to our attention through his coffee-focused newsletter. There's also a lot more ground covered in the full report.)
Nick Brown
Nick Brown is the editor of Daily Coffee News by Roast Magazine.