Whether it be the focus or only a component of a multifaceted brand, high-end specialty coffee is often an experiential cornerstone. Beyond its status as a standalone gustatory pleasure, it can stimulate office workers' bodies and inspire their minds, bring them together in a communal space, and foster a sense of connection to faraway places and people.
In few places are all these elements as highly prized at once as in the tech-steeped city of San Francisco, the progressive metropolis that has embraced its elevated coffee culture not only in its public "third space" cafes, but also at home and at work. There is no shortage of companies attempting to capitalize on San Franciscans' variable tastes and priorities, and the ways in which a coffee company adapts to find its niche amid so many new and shifting opportunities is a fascinating thing to behold.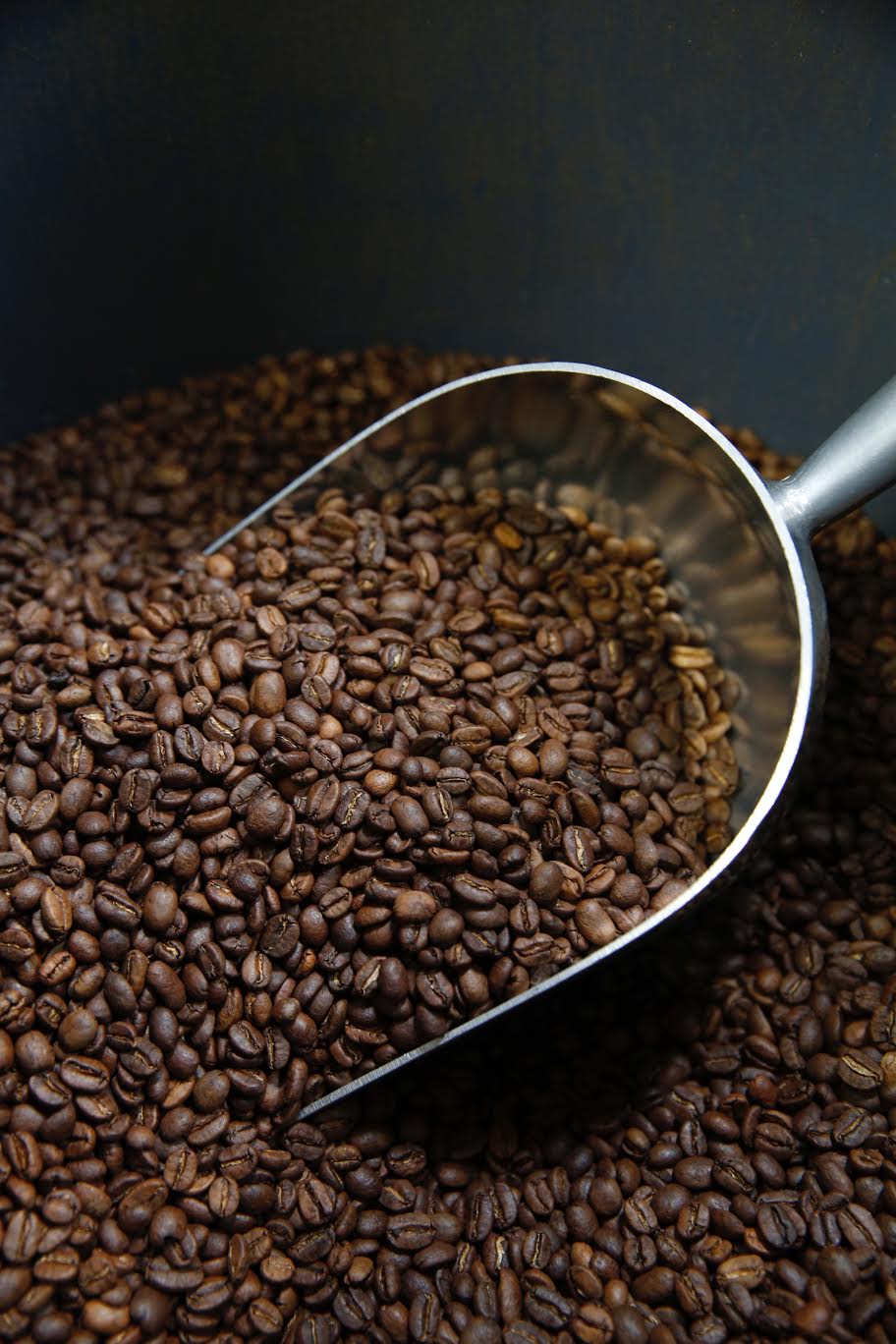 For almost six years, local roaster Front Coffee has been a presence within this continually evolving coffee scene, in many ways reflecting the influence the local tech industry has had on coffee.
The Loring Kestral S35 whirring at the heart of Front's enterprise is situated currently inside a creative makers' production facility called The Archery at the corner of Alabama and Mariposa Streets in the Mission District.
Though the company no longer operates a retail café, it continues to roast its own branded product, meticulously sourcing greens, most often through Red Fox Coffee Merchants and occasionally through Royal Coffee. For its steady wholesale and especially for its private label customers, Front also widens its green-buying scope to address clients' sensitivities to cost and consistency from one season to the next.
"When people would go to Front, they knew that they weren't 100 percent sure what they were going to get. We changed over coffees pretty quickly. We buy such small lots, and we were such a small place," Front Coffee Director Christopher Lewis said of Front's former retail café, adding that for their clients, consistency and predictability are often on par with quality among chief concerns. "People don't want to go on that ride as much. They don't like that ride as much as we do."
That ride, as Lewis put it, is inherently a creative one, as creativity and continual design-minded newness is an engine of the brand. This is what informed the curation of the other retail goods that were sold on shelves in the Front café that existed in San Franciso's Potrero Hill neighborhood for about five years and closed last February. The goods continue to be sold alongside coffee at the company's website: A packaged flight of wildflower honeys; a stylish, modern ceramic "cowboy coffee" brewing device; the Stagg kettle; as well as a hanging tray, flasks, vessels and other coffee-related items of distinct aesthetic character.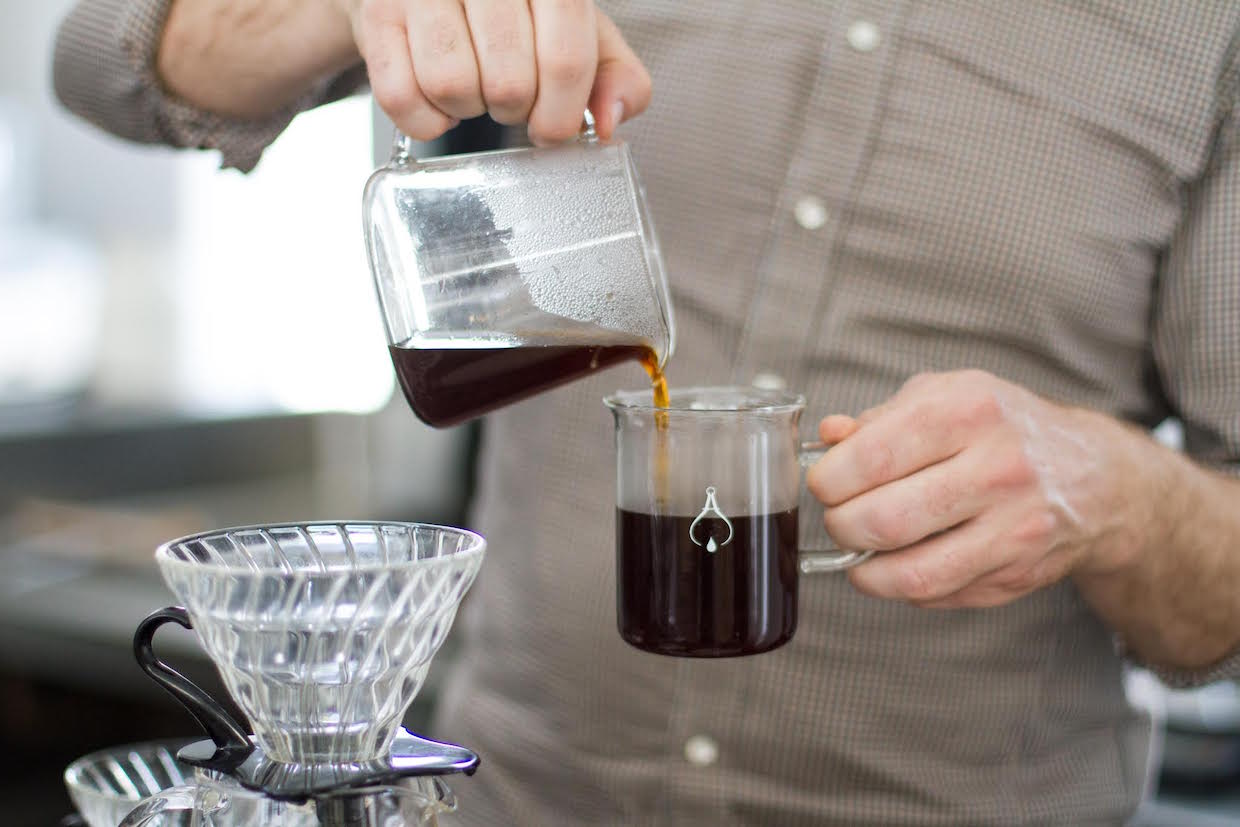 Another of the Front company's services is the Taste Workshop, an artistic, experimental catering service that crafts unique, customized and colorfully sculpted "edible experiences" for events. All of these activities contribute to a particular brand experience, of which coffee plays a central but not a solitary role. Meanwhile, apart from its wholesale and in lieu of a retail café, Front has also been putting a lot of energy into providing high-end coffee experiences at events and in office settings.
"People don't really want to admit it, but tech floats everything here," Lewis said of the symbiosis between SF coffee culture, and the corporate clients and investors who swoon for it. A key account for Front right now is Google.
"They wanted to do something interesting for one of their buildings in San Francisco. They wanted more transparency in their food, they wanted more storytelling," said Lewis, who also noted that Front was, in its earliest days, a one-off coffee operation in a space at the front of a robotics laboratory owned by Front owner Randall Stowell. Stowell's tech company was eventually acquired by Google, and there was consideration at that time of Google acquiring the coffee company as well, but Stowell opted to hang onto Front and keep it freely and independently growing.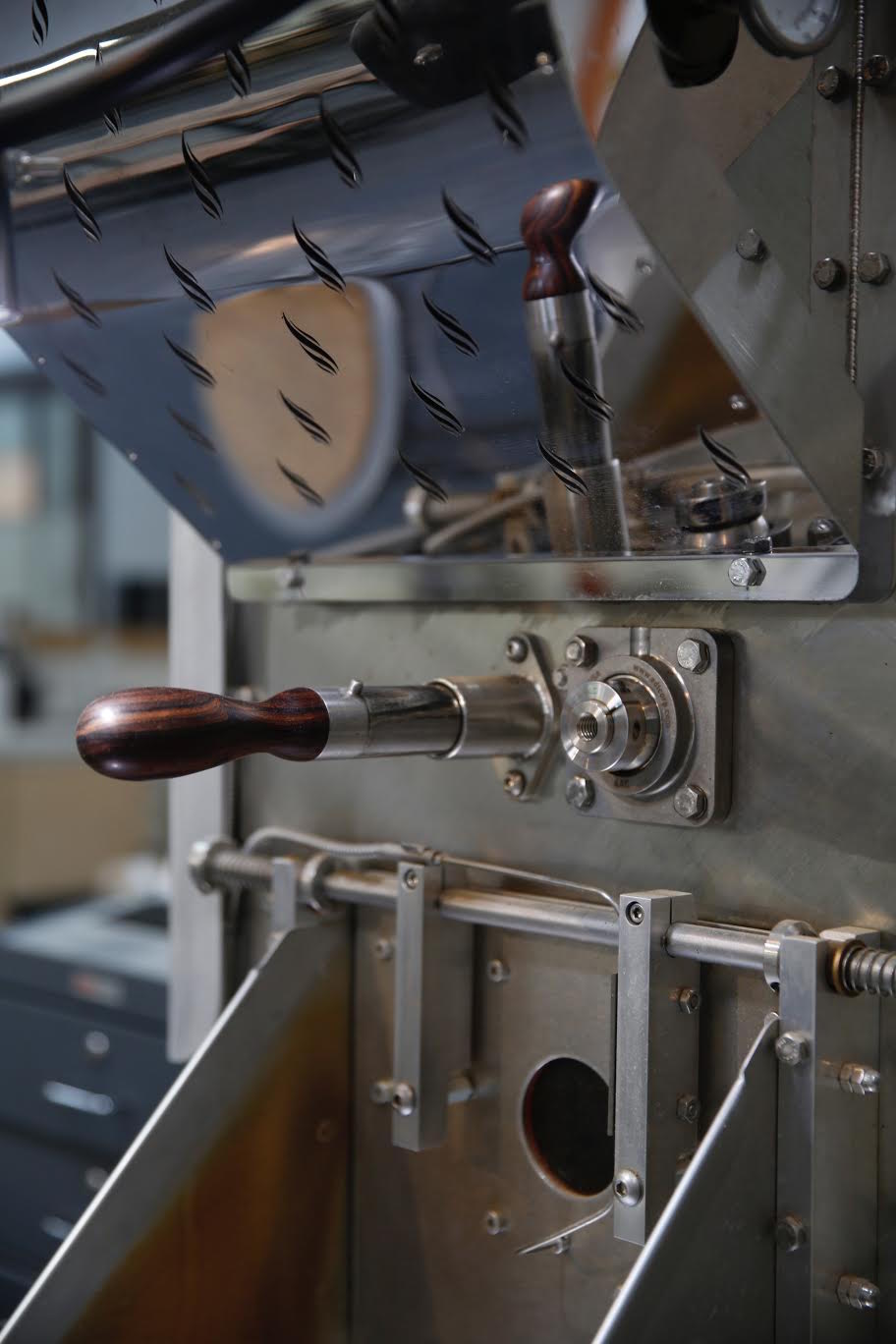 Lewis readily attributes Front's quality development to Metropolis Coffee alum Ian McCarthy who came on board as head roaster. Said Lewis, "Ian's always had a phenomenal palate, and was always very ahead of his time."
Lewis said that while wholesale and private-label roasting and office coffee clients hold steady, there will likely come another retail Front café, although not much more than one. Ultimately the purpose of the coffee shop would be to build the brand and call more attention to the other, less visible services Front provides, because now more than ever, a brand is not just a trademark — it's an experience; a concept at once less tangible and yet more real.
"Front is a great advertisement for other things that we do," said Lewis. "For me it's been great for all sorts of coffee things, including consulting, events and experiences."
Howard Bryman
Howard Bryman is the associate editor of Daily Coffee News by Roast Magazine. He is based in Portland, Oregon.