A long, strange trip has just begun in upstate New York as one-year-old The Grateful Grind roasting company has opened its first retail café.
Company founders Tom and Angela Kunz roast on a 6-kilo-capacity fluid-bed Coffee Crafters machine, the products of which found fast popularity among festival-goers at the Peach Music Festival on a mountaintop in Scranton, Penn., last year. Bolstered by so appreciative an audience for their fresh-roasted coffees and cold brew, they've ridden that crescendo into a big-hearted, health-oriented coffee shop in Buffalo, N.Y.
"We're outgrowing that thing faster than I ever anticipated," Tom Kunz told Daily Coffee News of the Coffee Crafters machine. Now, between Mahlkonig K30 Twin-ground shots pulled on a La Marzocco Linea, and EK43-ground Fetco and Hario brews, Kunz said the aspiration is a larger Diedrich, Probat or other drum roaster, as soon as the right deal comes along.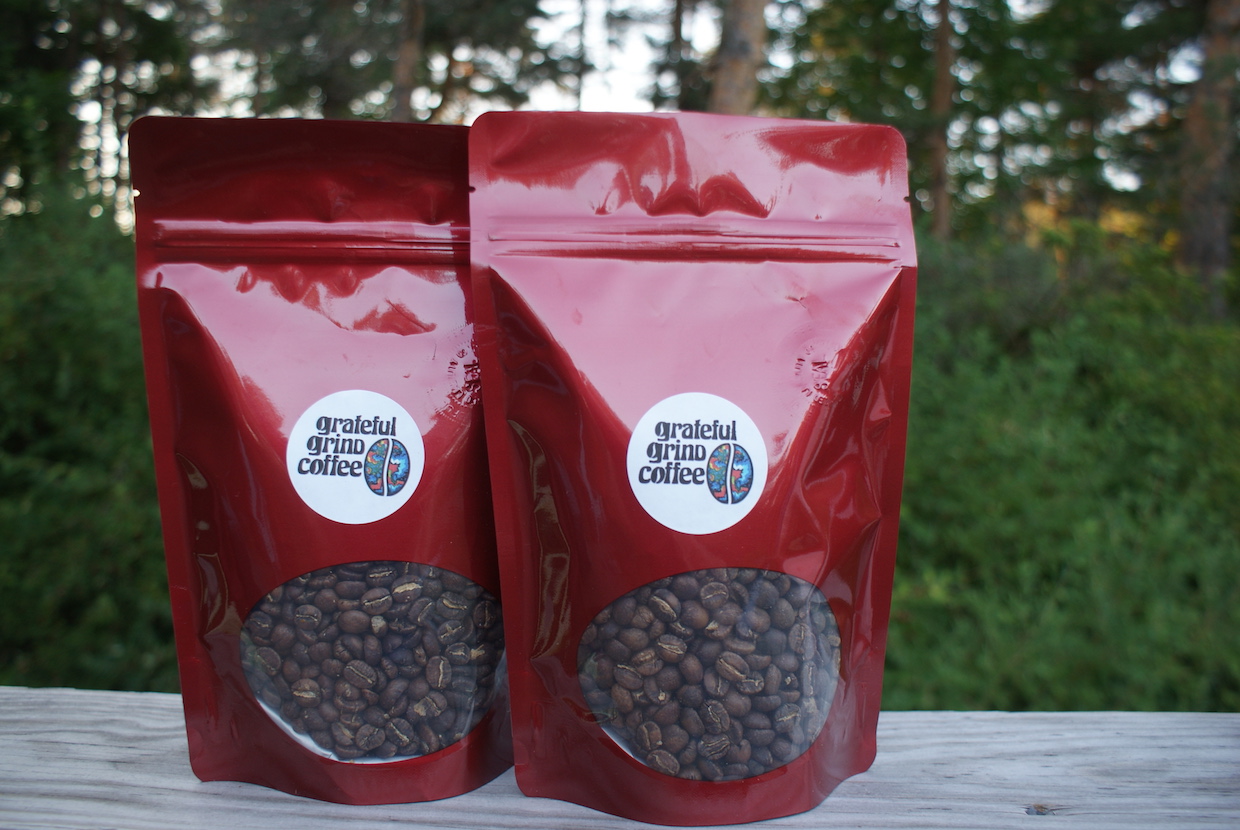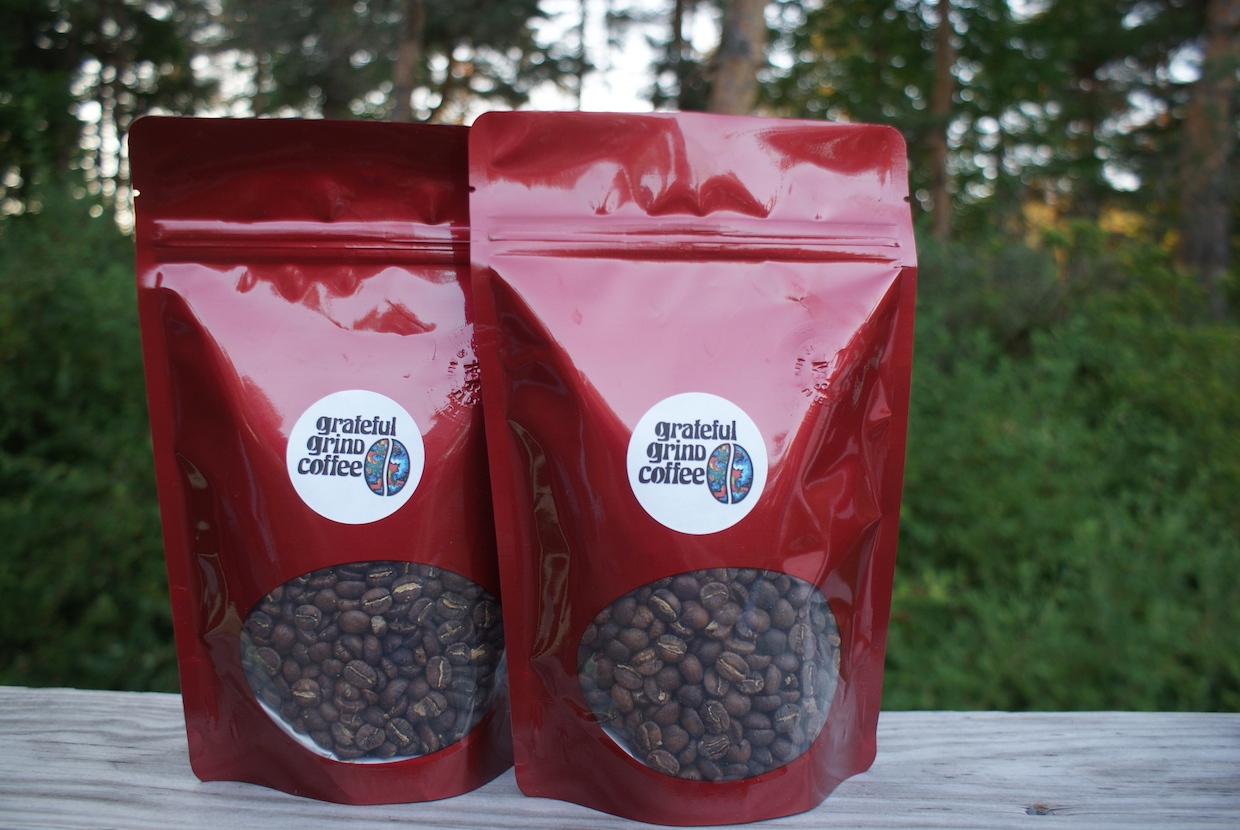 Meanwhile, the shop's nutrient-intensive options, such as a beet-root latte and turmeric "golden milk" latte, appeal to the health-minded set while reflecting the compassionate ethos of the business. The Grateful Grind endeavors to support and nurture the bodies and minds not only of patrons, but of staff, collaborating with agencies of the State of New York, as well as local agencies such as Aspire of Western NY and People Inc., to hire people both differently abled and in recovery from substance abuse.
Prior to their lives in coffee, Angela Kunz worked with the disabled for over 20 years. Tom Kunz, a graduate of the Culinary Institute of America, is also proudly over 25 years in recovery. Together they work to help these often marginalized people by providing the necessary training and support for them to succeed with gainful employment, even in physically and socially demanding barista work.
"One of our baristas has one arm. She was born that way," Kunz of one recent hire, noting that two more differently-abled workers are soon to join the small but growing team as well. "She's able to steam milk. It's taken a little while and she's slower and whatever, but that's okay. That's who we are, and that's what we want to do."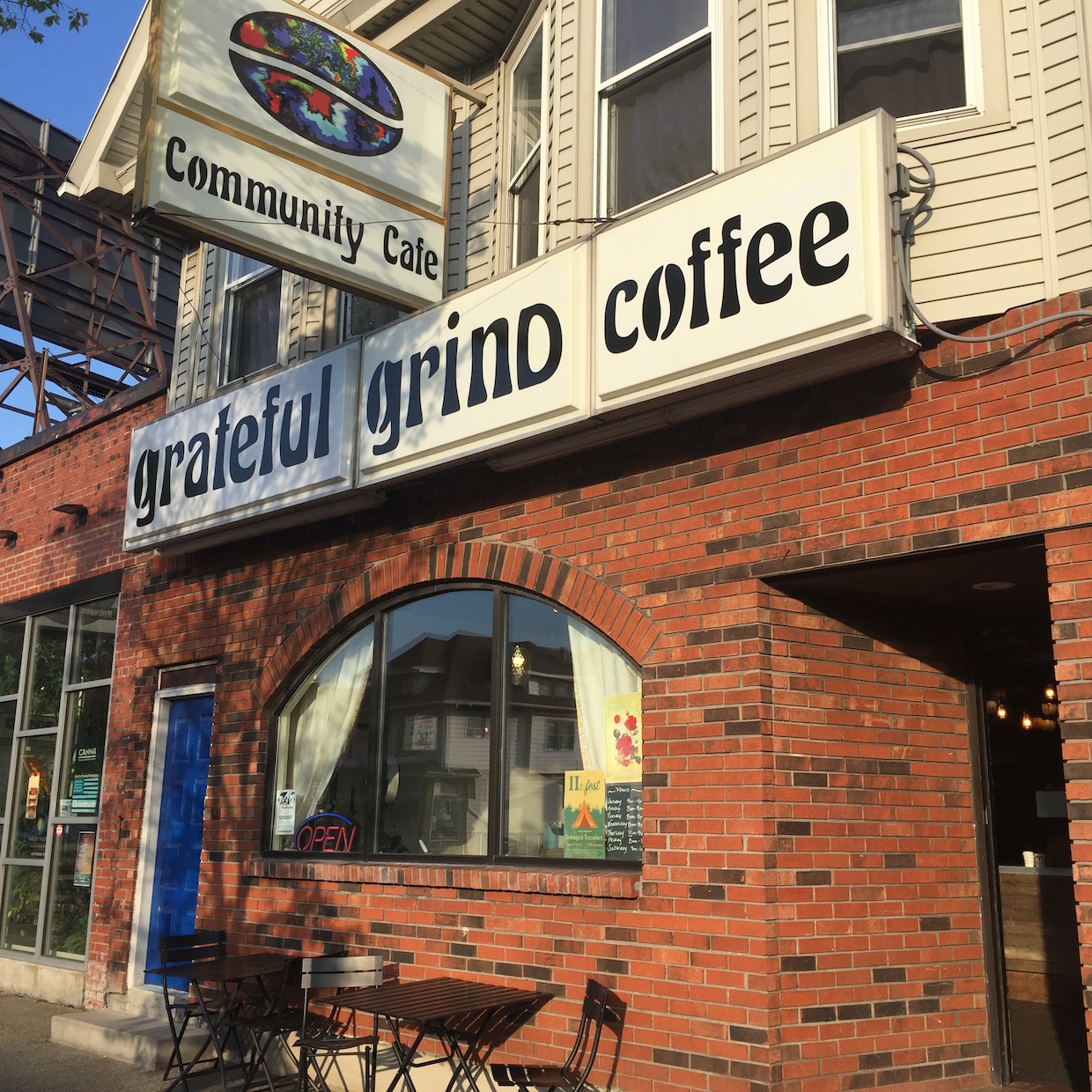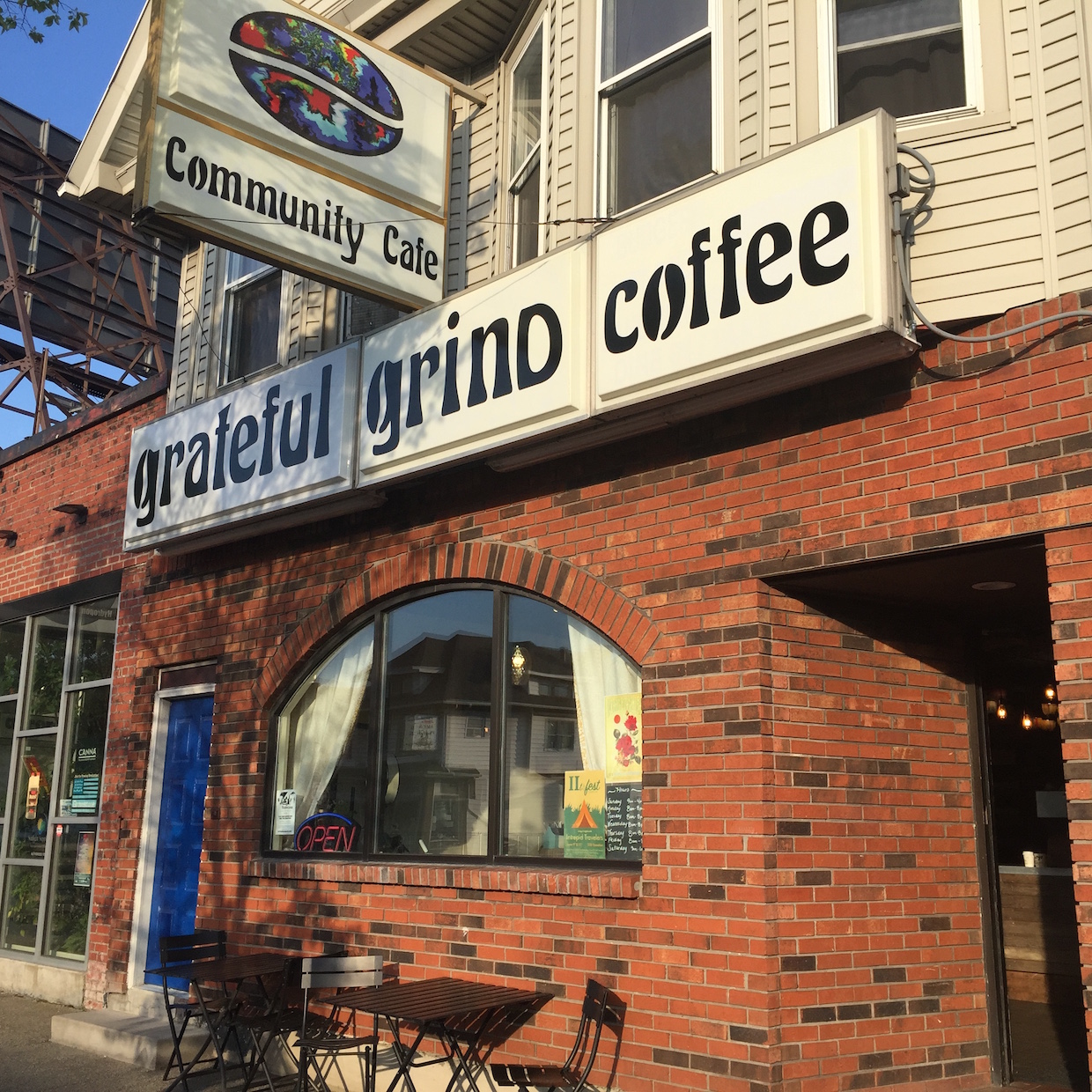 With the café up and running, Kunz said that they're excited to expand more into wholesale roasting and to find grocery distribution for their whole-bean bags. At the controls of the fluid-bed roasting machine, Kunz applies his culinary knack for an intuitive and variable technique in pursuit of bringing out the origin characteristics of each coffee. The greens are sourced through such importers as Royal Coffee New York and Red Fox Coffee Merchants.
Yet just as important as the flavors in the cup are the expressions of joy by the people who drink it.
"Your Yirgacheffes, you know you're going to get citrus out of there, you're going to get some fruit tones," said Kunz. "And that's why I get stuff from Central and South America, I get my chocolates that way. But it's the look on the people's faces. That's what does it for me."
Fresh food menu items such as a pork belly taco and shrimp po' boy sandwiches at Grateful Grind are reminiscent of Kunz's time spent in New Orleans, where the couple has recently traveled and inspected properties with an eye towards opening their next shop down south in the future.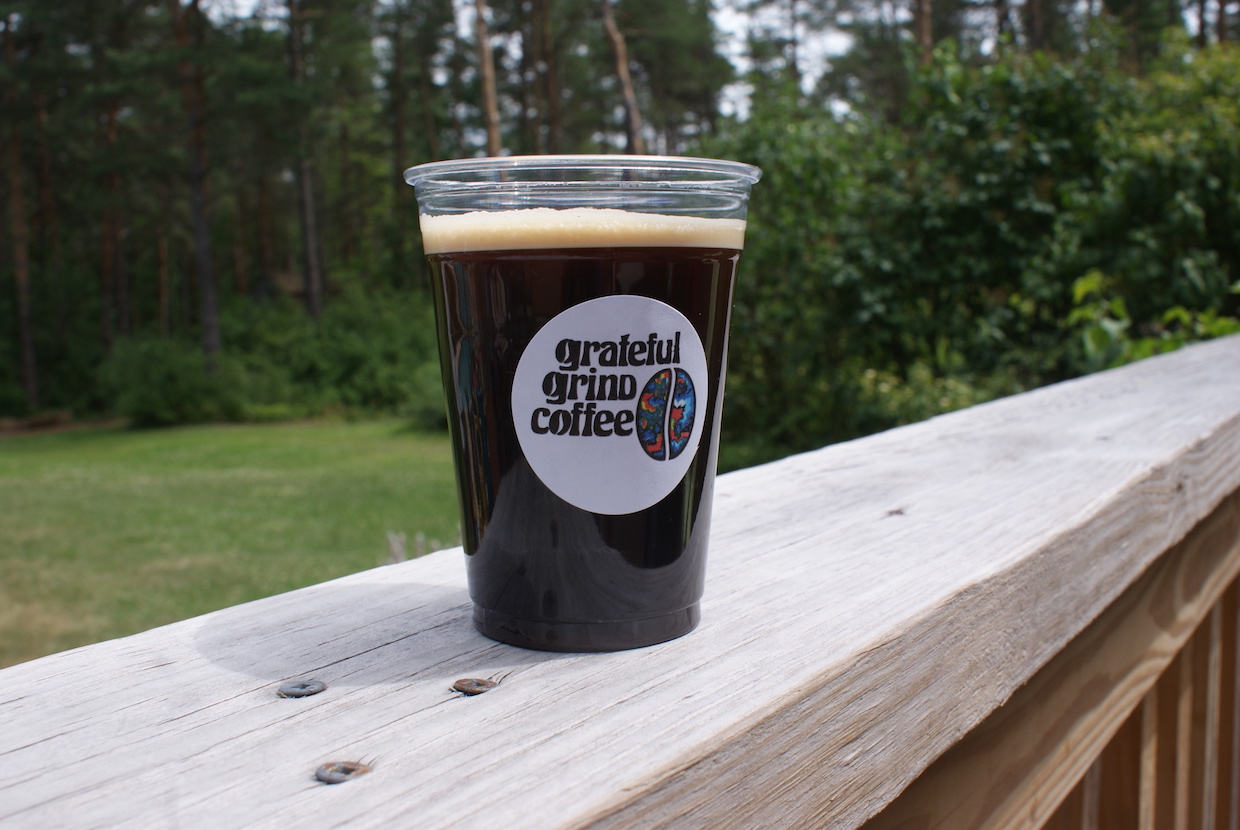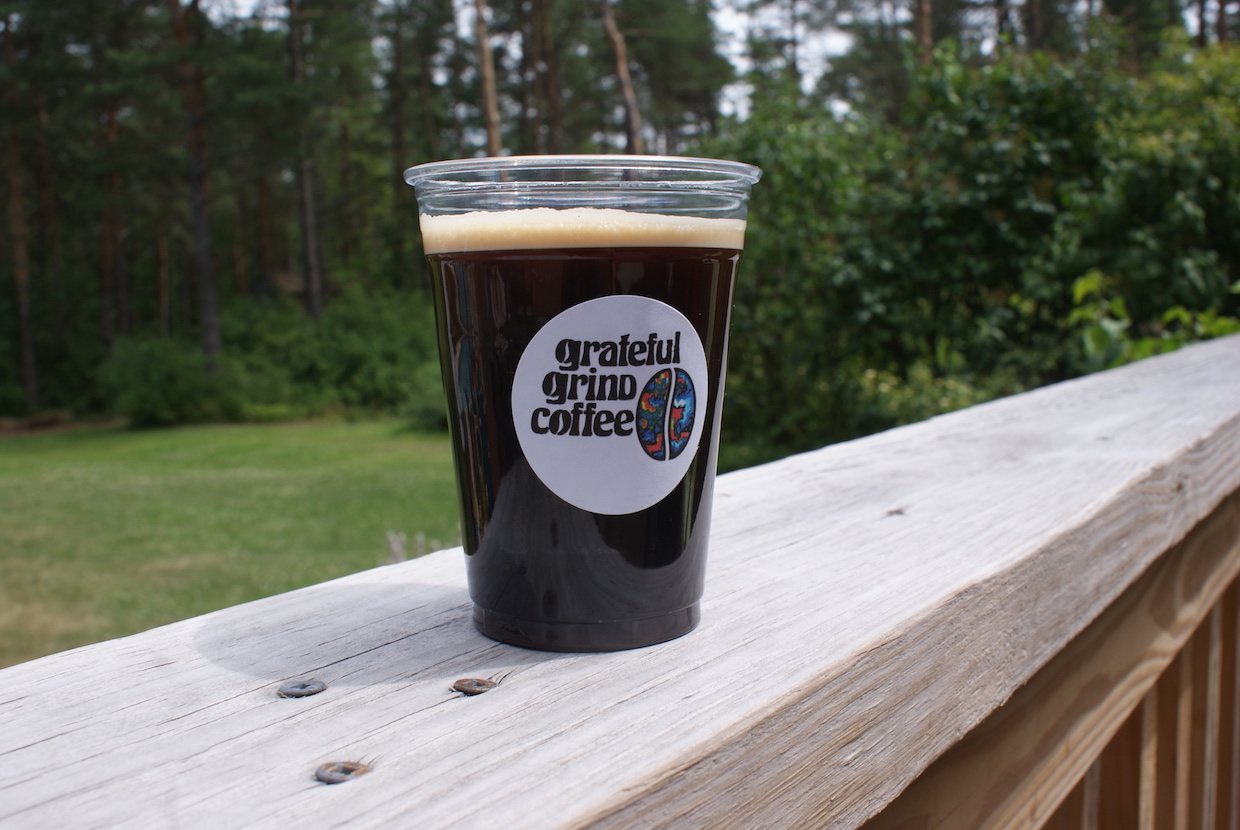 "I would love to get a place down there," said Kunz. "Being able to run this and help these kids here, and do the same thing down there. It's too early for me to say I'm going to do this or do that, but we're not slowing down. Opportunities just keep happening for us."
Howard Bryman
Howard Bryman is the associate editor of Daily Coffee News by Roast Magazine. He is based in Portland, Oregon.