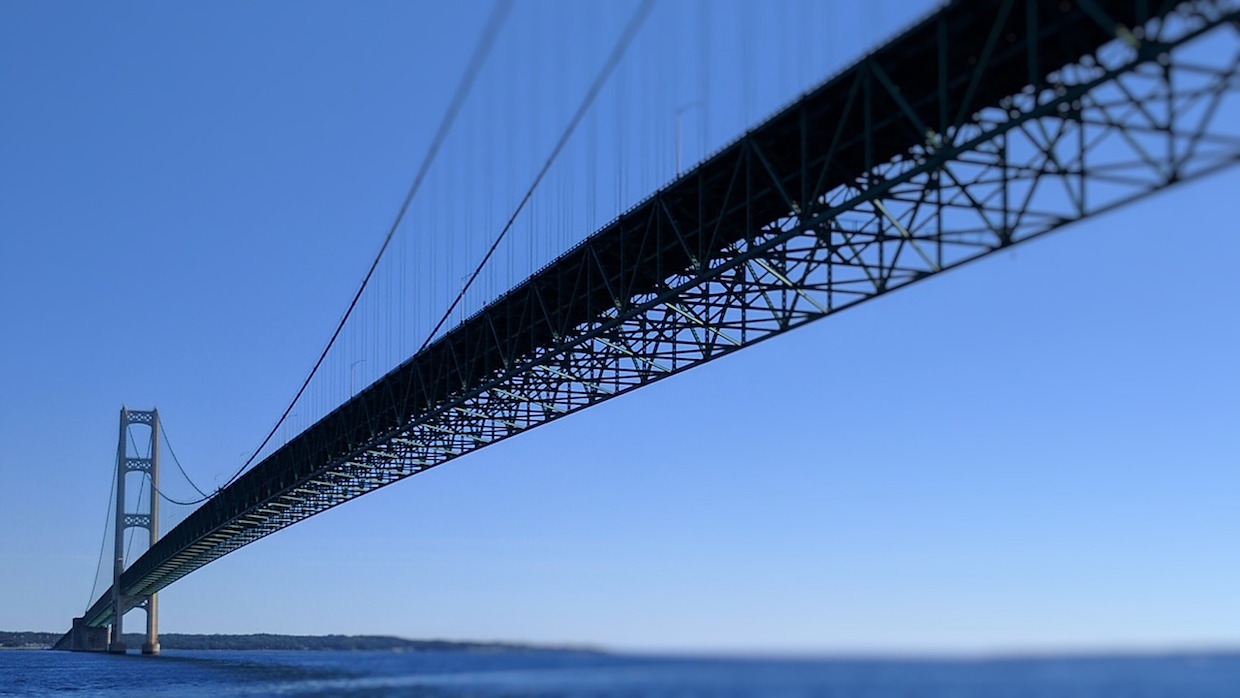 Connecting Michigan's Upper and Lower Peninsulas, the nearly five-mile Mackinac Bridge is the longest suspension bridge between anchorages in the Western hemisphere. It's also a monumental — and, for anyone who's ever driven it, somewhat terrifying — landmark in the Great Lakes state.
The bridge, or part of it, anyway, is also now an iconic element in the new coffee shop from the Grand Rapids-based roasting company Rowster Coffee. Called Rower's Club, the company's second shop opened earlier this month in a new building at 616 Fulton St. West, on the city's West side. Inside, green grate sections of the bridge that were recently removed amid upgrades and obtained by Rowster now form the foundation for a community table for the cafe.
Rowster owner Kurt Stauffer told Daily Coffee News he worked on Mackinac Island as a dock porter in his college years, and now keeps up with old co-workers through a Facebook group called the Mackinac Island Dockporter Association. One day, someone posted a link to an online auction for the bridge sections.
"At the time we had no clue what, if anything, we would do with it, but knew we had to have it," Stauffer said of how the table came together. "Our designer, Brant from StudioWise, came up with idea. We love it. There's nothing like it anywhere."
Inside the shop, the bridge component and the Rowers Club brand name are complemented by additional images and fixtures that recall rivers, lakes and waterways in general, while also appealing to the Lakers nickname of nearby Grand Valley State University.
"We like the symbolism of rowing to what we do; everything is manual, handmade, small, sleek and beautiful," Stauffer said. "We also recognize that coffee has always been tied to the water and maritime lore."
Beyond the shop's symbolic significance, the practical task of making great coffee drinks is supported by a Victoria Arduino Black Eagle Gravimetric espresso machine paired with Nuova Simonelli Mythos One grinders. Said Stauffer, "Brewing by weight out is really straightforward with this machine and we love how it helps keep those shots constantly awesome."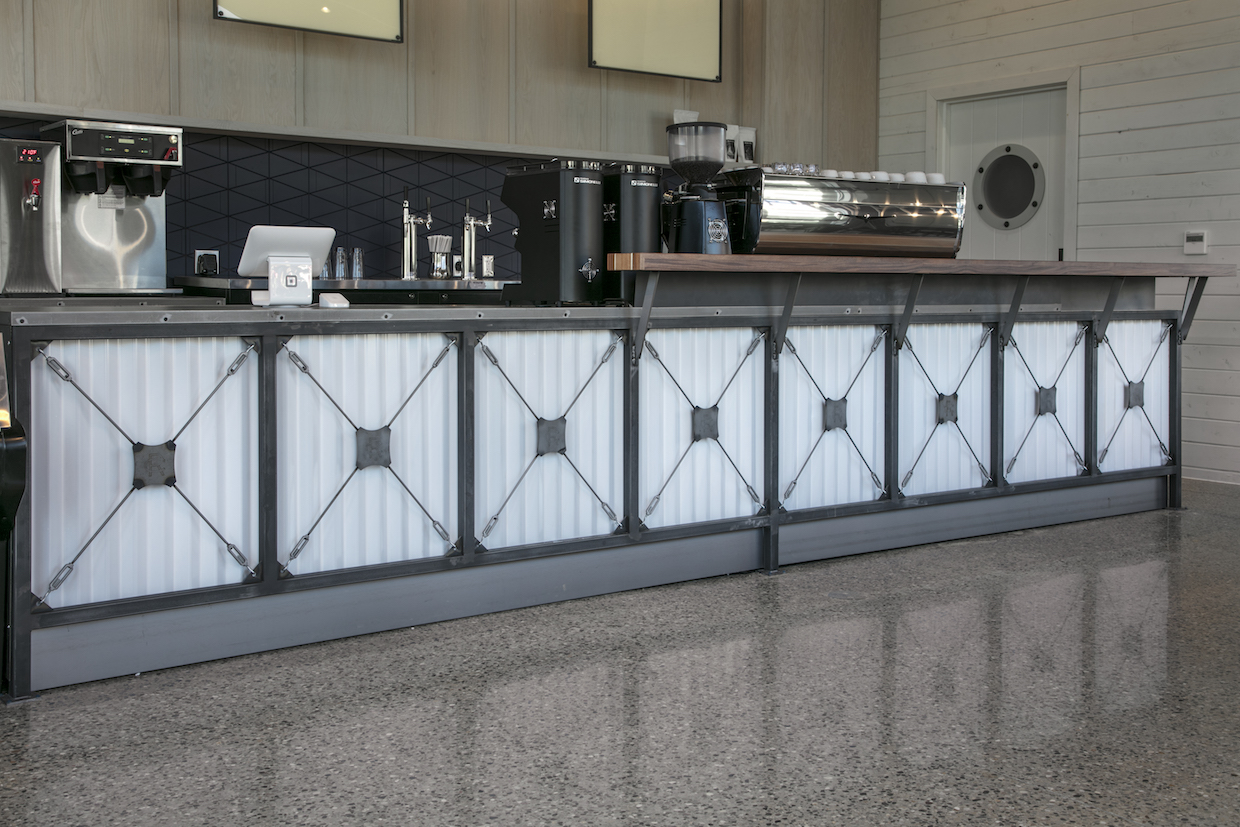 Pourovers flow through customized Clever drippers, which Stauffer said they favor for improved consistency, while batch brews marketed as "fast coffee" are available through a Curtis twin brewer. Rowster's nitro cold brew and kombucha are available on tap, while a number of specialty beverages and seasonal drink creations will be made available, along with numerous food options by local vendors.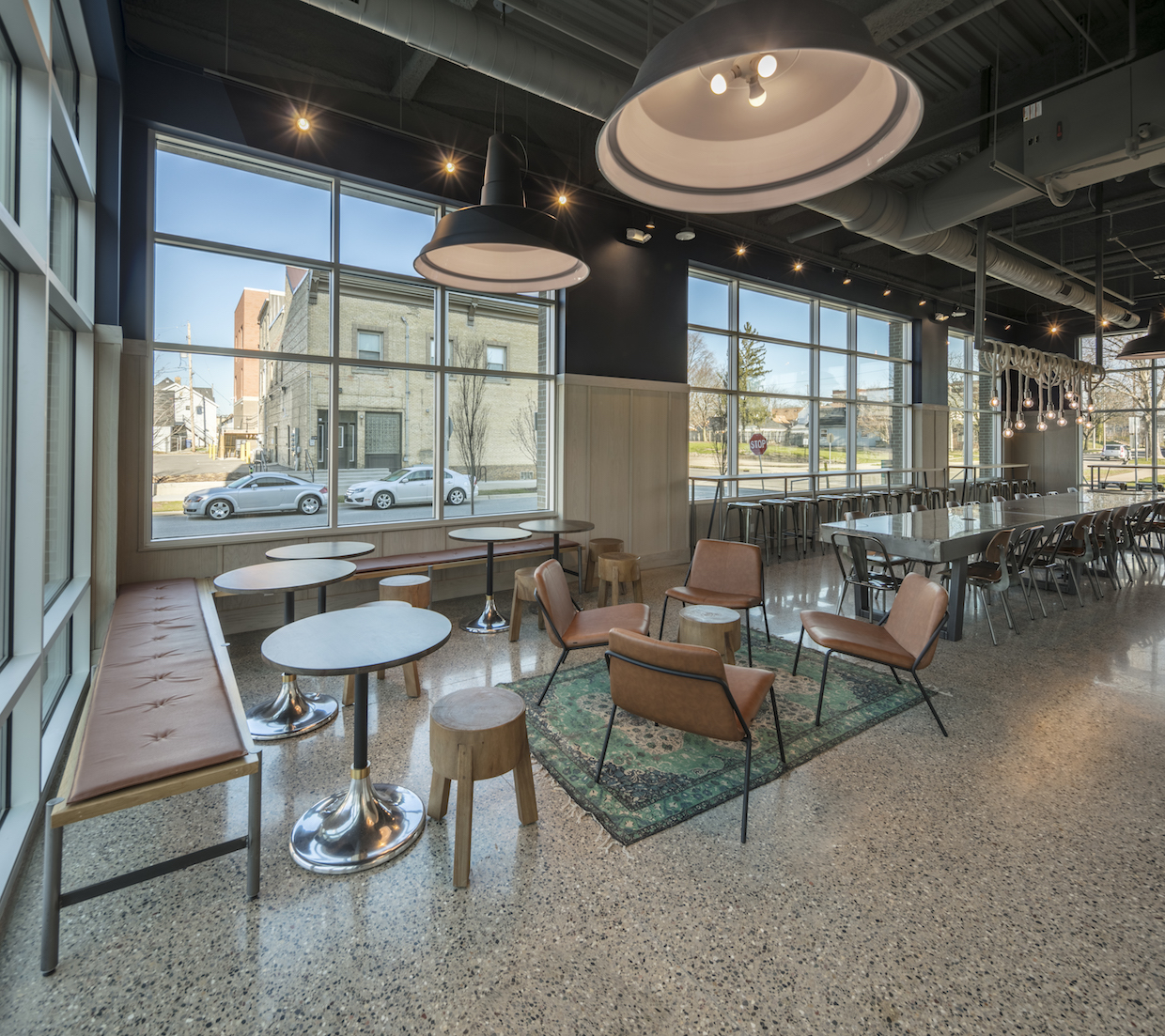 "Shakeratos will be a feature this summer, as well as some blended beverages that match the level of quality of our usual offerings," Stauffer said. "We want to keep it fun, and while we offer the best quality coffee we can, we don't want to take ourselves too seriously."
The decision to establish a new brand was a deliberate one, although the shop will exclusively serve coffees roasted by Rowster. "We wanted to experiment with a new brand that fit the area but it's 100 percent Rowster Coffee, staff, and service experience," said Stauffer, adding that two more shops are in the works. One is planned for a kiosk in an upscale market, and another is near a hospital.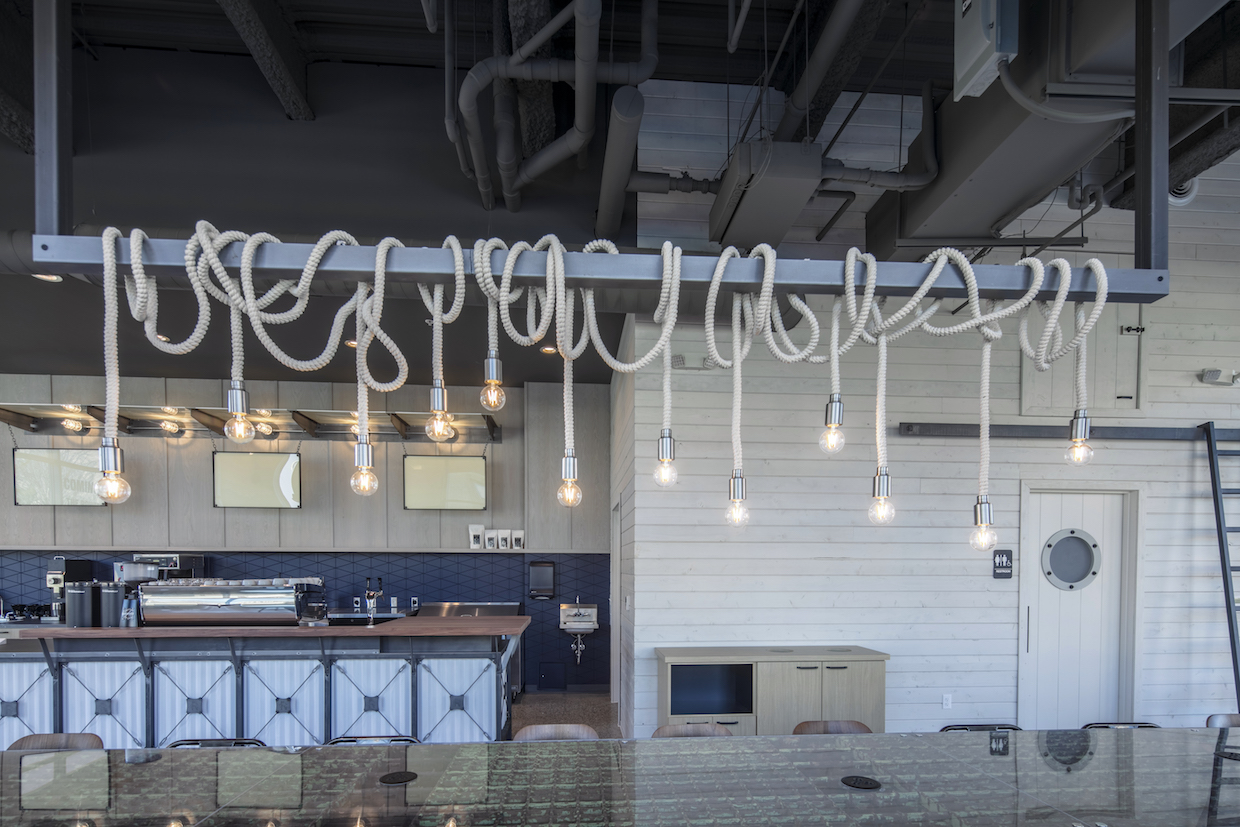 Nick Brown
Nick Brown is the editor of Daily Coffee News by Roast Magazine.