In three short years, Austin, Texas-based High Brew Coffee has achieved an impressive extent of market presence with its canned RTD cold brew products, which are already fixtures on shelves across the United States in such major chain grocery stores as Whole Foods, Target, Safeway and more.
In its first round of venture capital fundraising last year the company netted a $4 million investment to ramp up production and extend distribution. Now just a bit over one year later, High Brew has completed a second fundraising round, this time roping in approximately $17 million.
The substantial Series B funding is led by Colorado-based growth equity fund Boulder Investment Group Reprise (BIGR), which focuses on investing in companies developing "natural" and organic products. The first round last year was led by investment firm CAVU Venture Partners, which focuses on "better-for-you" consumer food and beverage products and has offices in Austin, New York and Los Angeles. CAVU also reinvested as part of the Series B round.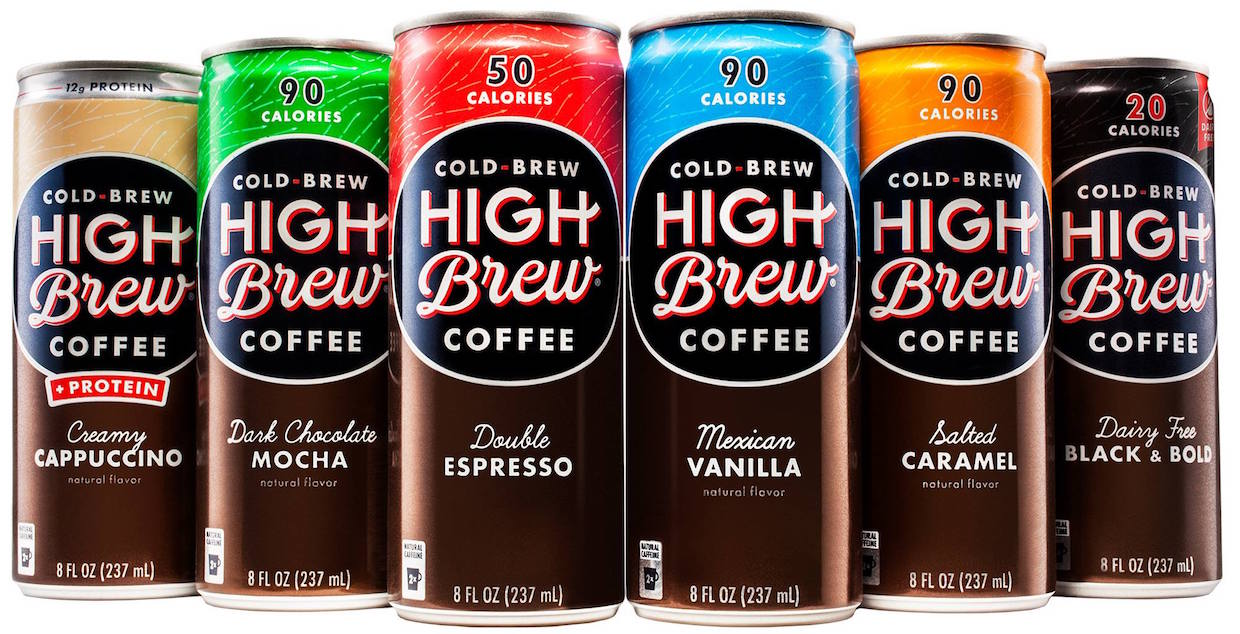 High Brew products, according to the company's website, are based on a cold brew made from a blend of Central and South American coffees roasted to the light-medium range. Iterations of the finished product include Double Espresso, Mexican Vanilla, Salted Caramel, Dark Chocolate Mocha, a dairy-free Black & Bold option and a Creamy Cappuccino + Protein beverage that includes 12 grams of protein.
The company also announced last year an expansion of the product line to include three dairy-free latte options: an almond-based Creamy Vanilla Latté, and two coconut-based flavors: Caramel Pecan and Toasted Coconut.
"Witnessing the growth of High Brew over the past three years has been an amazing ride," High Brew founder and CEO David Smith said in a press release. Smith was also founder of Sweet Leaf Teas, where he worked for 13 years prior to its acquisition by Nestle in 2011. Smith launched High Brew in 2014, and with its latest boost in funding for growth, the company intends to extend distribution of its line of variously flavored 8-ounce single-serving cans into additional markets.
Howard Bryman
Howard Bryman is the associate editor of Daily Coffee News by Roast Magazine. He is based in Portland, Oregon.