For roughly four years in central North Carolina, Full Bloom Coffee Roasters has offered the promise of quality, fresh-roasted coffees, and more recently, bottled cold brew. Now the people of Garner, N.C., can take that promise to the bank, for in the building built in 1910 that was originally the Bank of Garner, the company's first Coffee and Craft café has opened its doors to the public.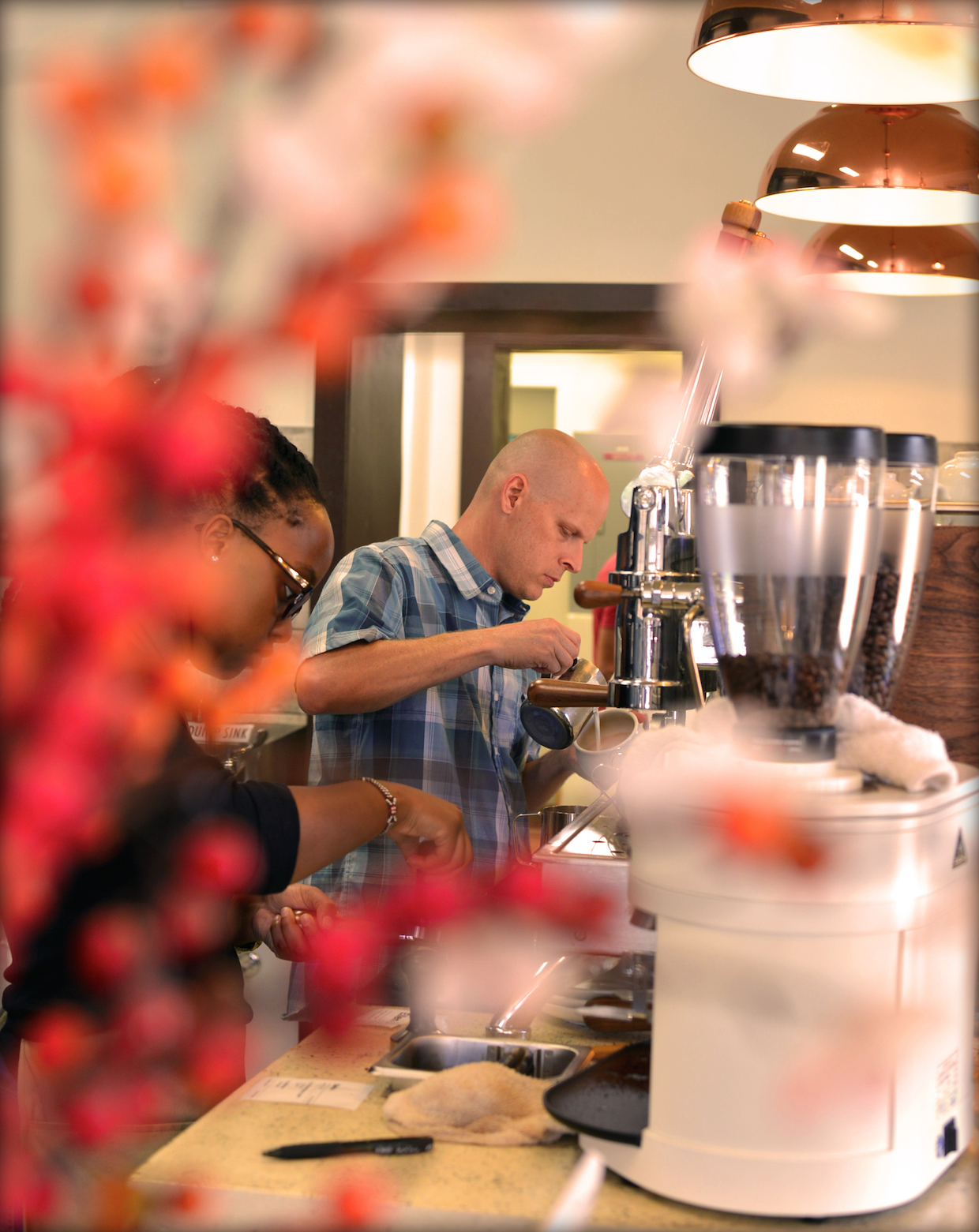 The focal point of drink preparation in Full Bloom's first retail outpost is a machine that befits the sturdy, timeless building that houses it. Co-Owner Patrick Byrd said the old-school mechanics and handcrafted finishes of the 2-group Pull manual spring-lever espresso machine atop the bar are an ideal fit.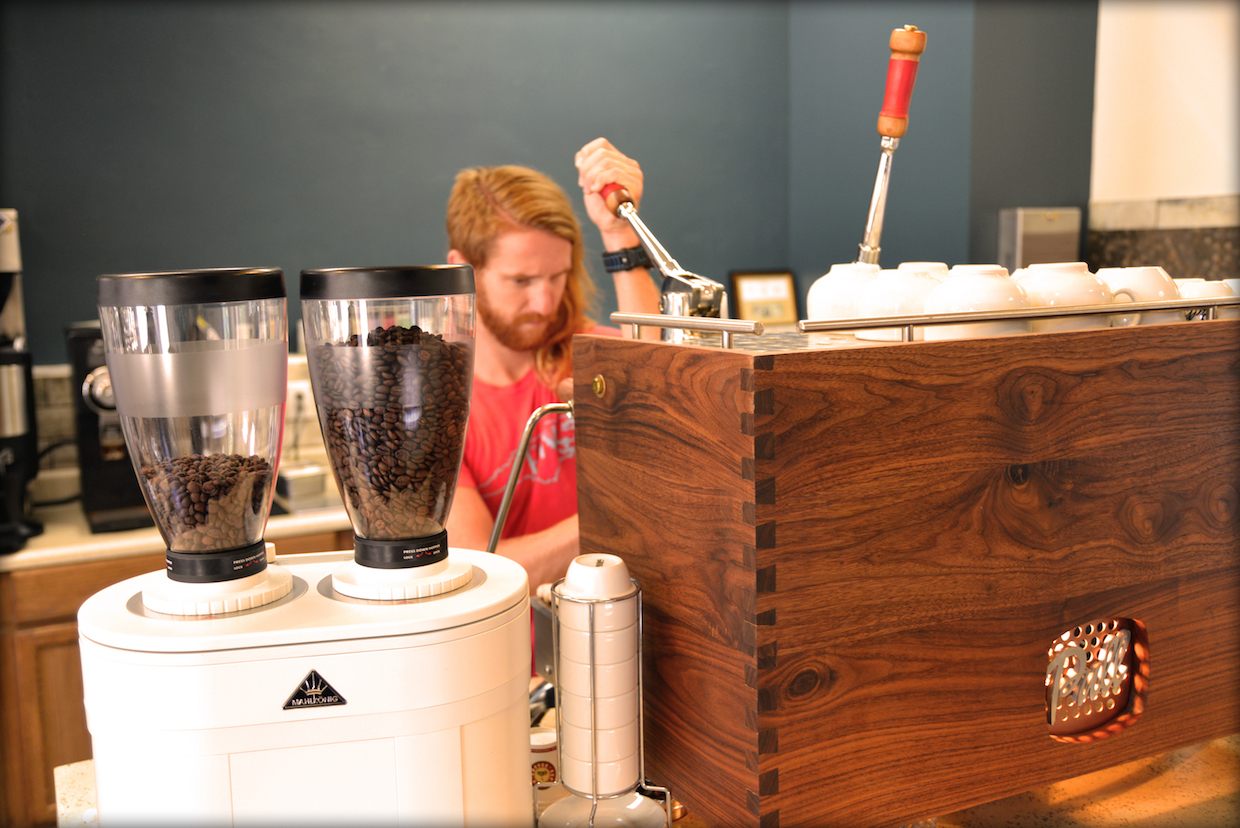 "I knew when I saw it that it was going to be what I wanted as long as it was feasible, and it was. I absolutely love it," Byrd told Daily Coffee News, noting that while he was at first concerned that the muscle needed to compress the spring seemed daunting the first couple times, his two young baristas have had no problem pulling it all day. He also said its predictability and consistency allow for more multitasking than one might assume of a manual machine, and that the shots it produces strike him as sweeter and less finicky about the grind.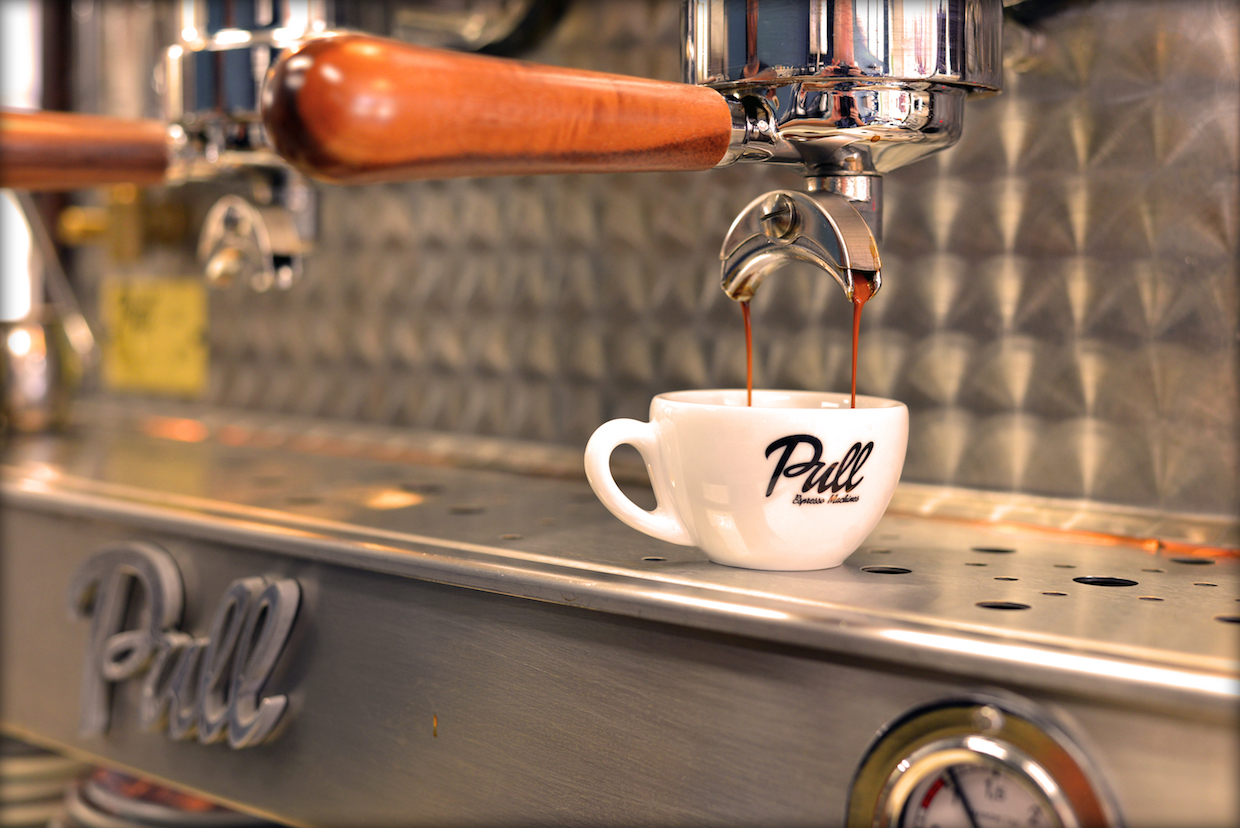 The grind, meanwhile, remains consistent and precise through the Mahlkonig K30 Twin alongside the machine. Brewed options are also offered, as are tea, sandwiches, salads, and cold drinks from a row of 10 taps — eight reserved for local North Carolina craft beers and two for rotating cold brews, with and without nitro.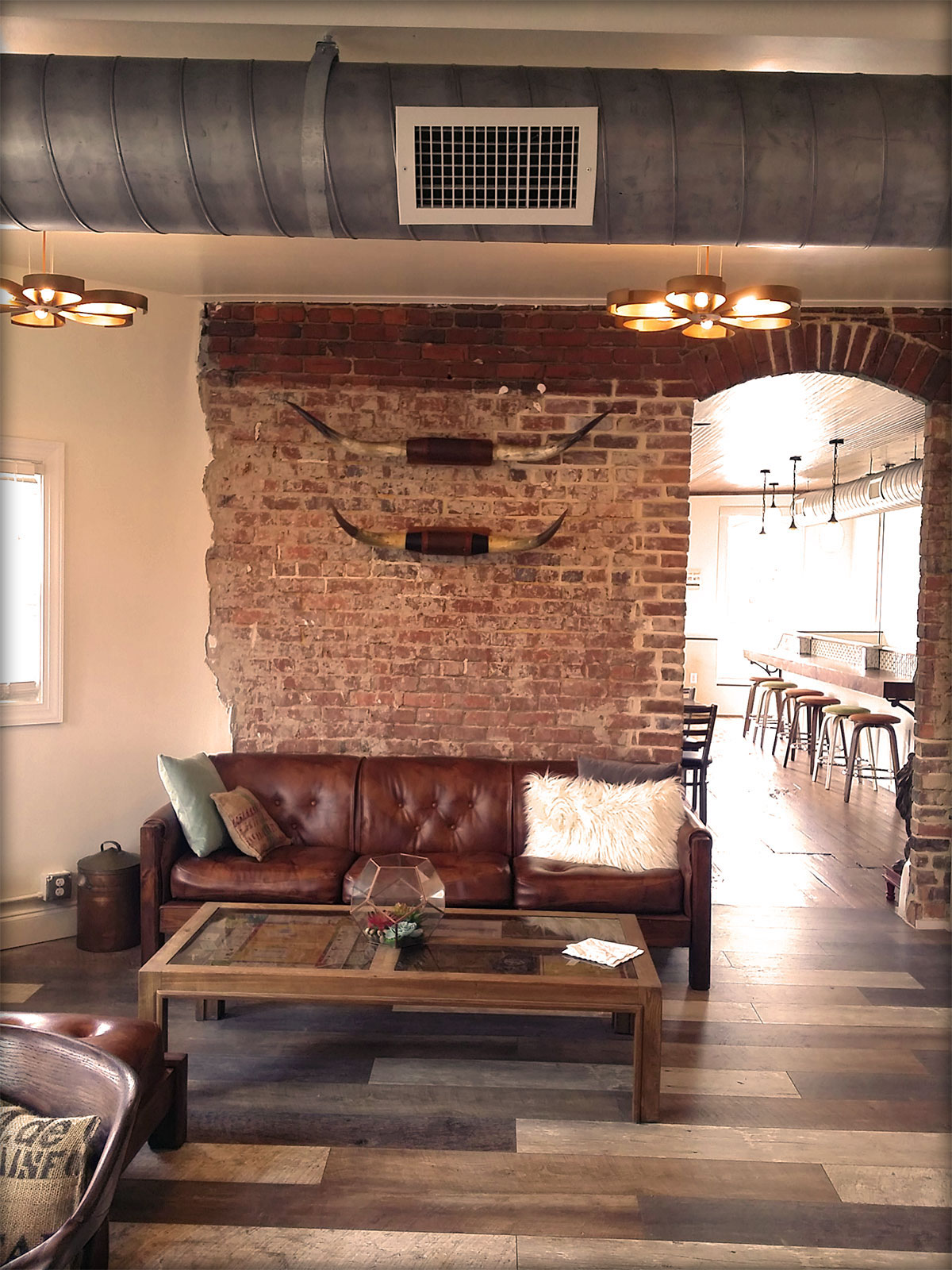 The company's foundational Ambex YM10 and its more recently acquired little sibling YM2 reside in a 2,400-square-foot facility only about 8 doors down from the café, where greens sourced entirely through the family-owned Charleston, S.C.-based Balzac Brothers and Company are browned with the aim of highlighting the particularities of each region and each lot.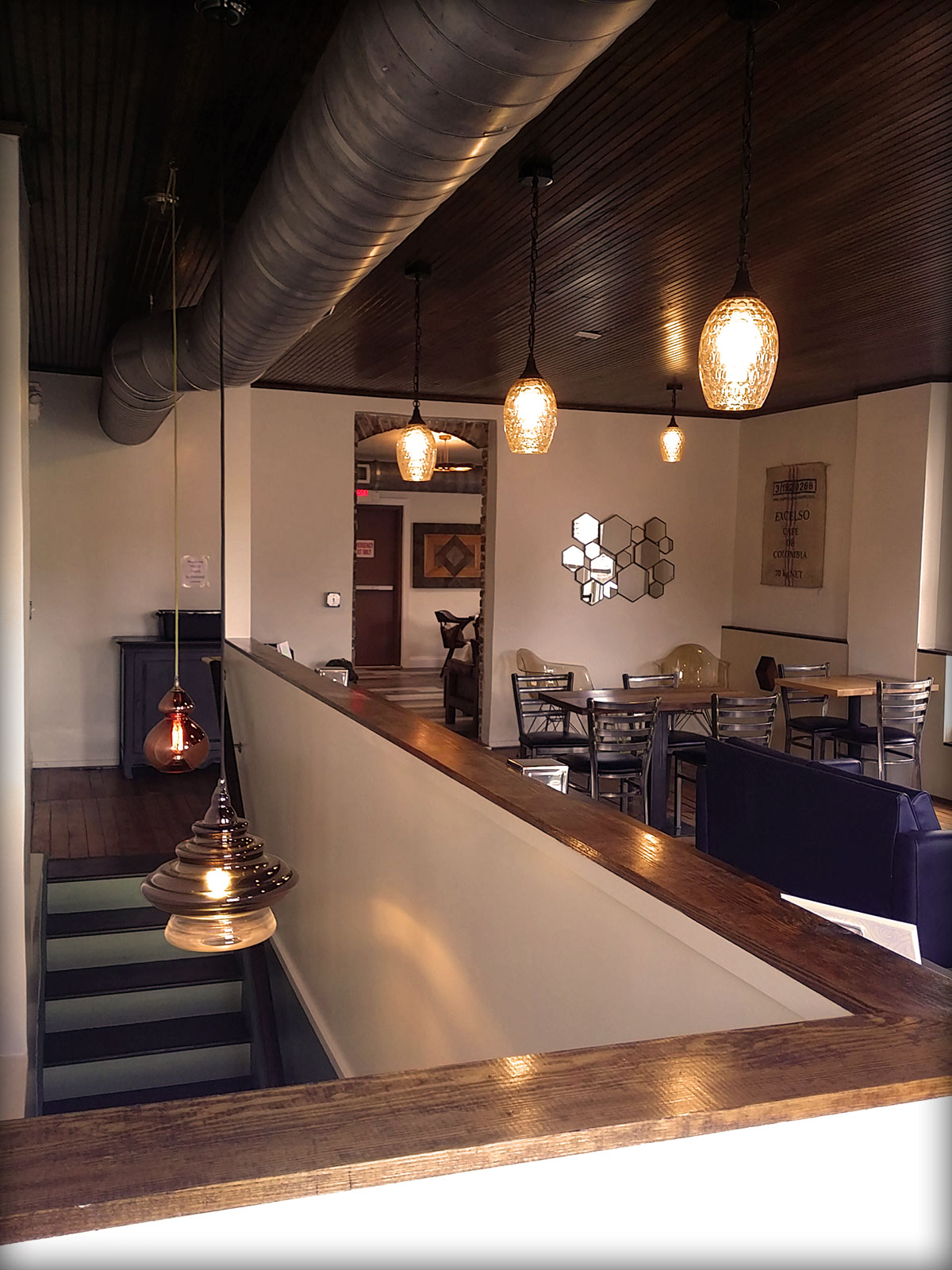 "I'm really looking to make sure we get that inner bean development, and whether it's fruit notes, berry notes, or just a nice well-rounded coffee, we're really focusing on each individual bag of coffee that we're getting in," said Byrd.
After a brief soft opening period, doors opened fully to the public earlier this month at 141 W Main St in Garner, in the 1,700-square-foot cafe space that's been two years in the making, according to Byrd.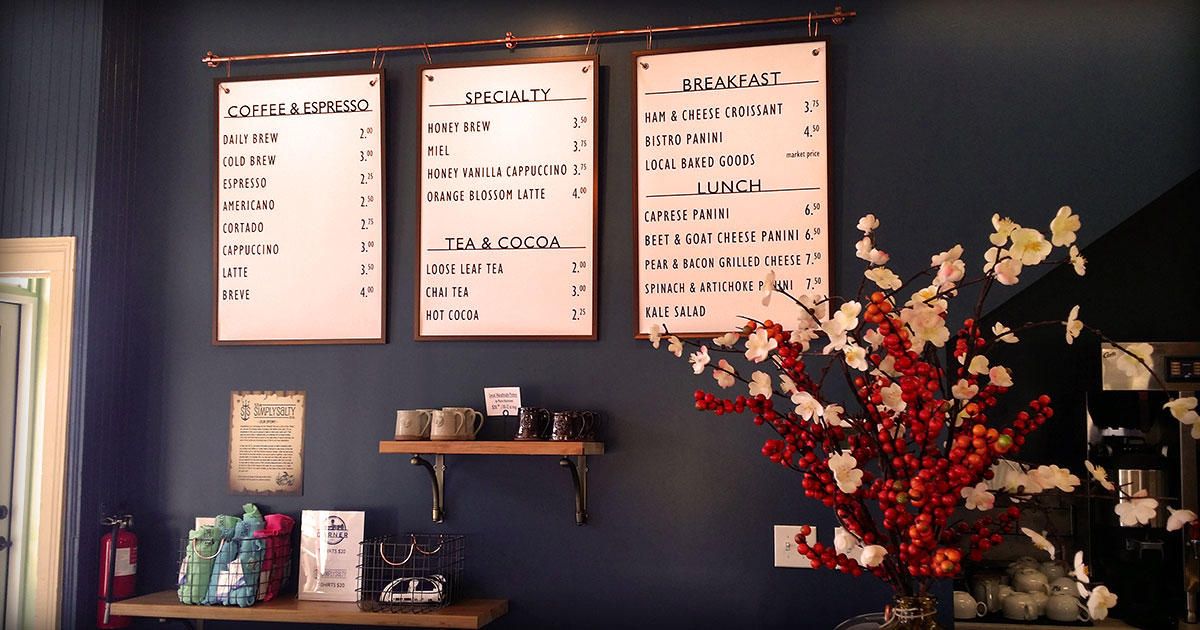 "We took this building down to its frame," Byrd said of the 100-year-old structure. "We gutted the building and put a lot of heart and soul back into it."
Now that Byrd and his wife and co-owner Michelle Byrd are finally able to lift their heads from the long-running remodel and focus on the path ahead, they see the café as an opportunity to expand the roastery's horizons, as well as their bottled RTD cold brew business.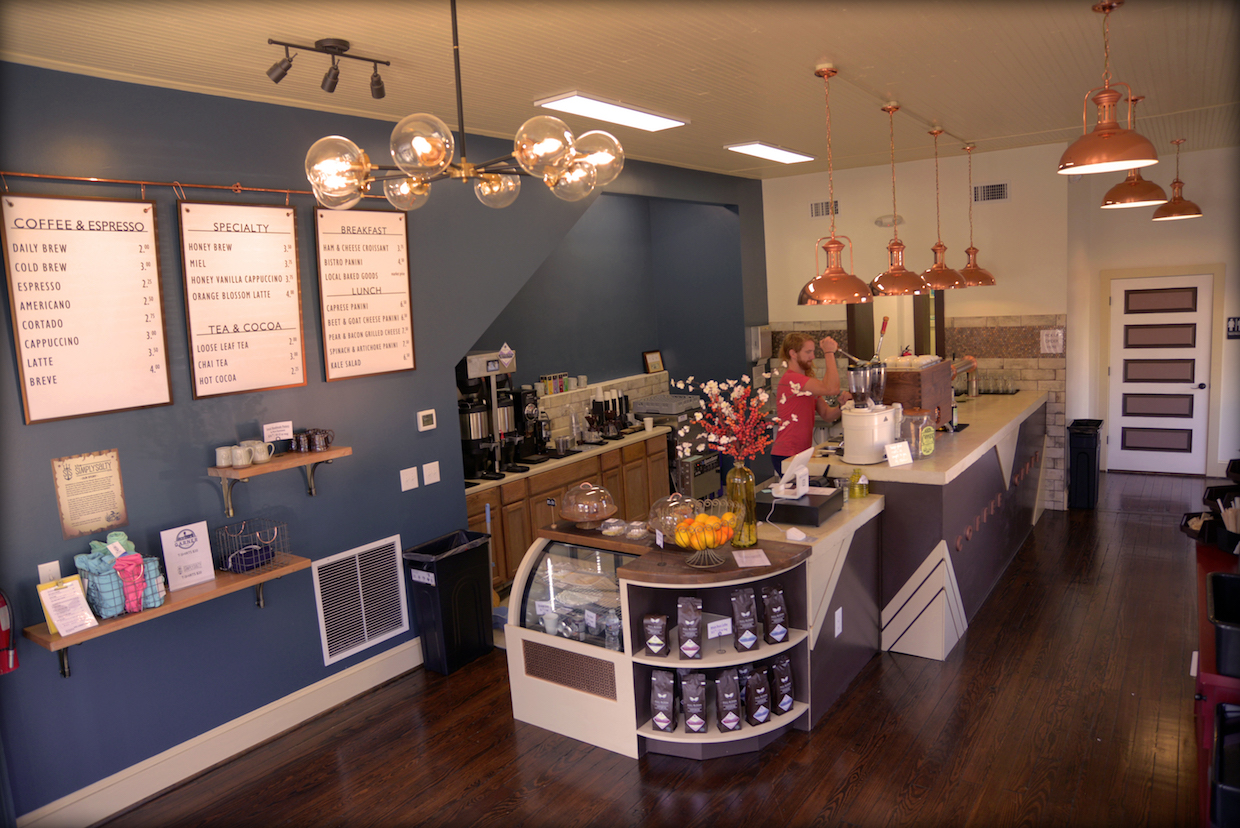 "Like a brewer would have a taproom and distribution, that's kind of our model of where we're using our retail establishment," Byrd said. "It's to help us bring coffee in, try more stuff more often, and get that stuff out into the market."
Howard Bryman
Howard Bryman is the associate editor of Daily Coffee News by Roast Magazine. He is based in Portland, Oregon.