At the World of Coffee event in Budapest this past spring, one of the more striking product releases was that of the Røst Sample Roaster, a new 100-gram-batch machine designed, engineered and manufactured in Norway. The Røst won Best New Product at the event, and its first commercial production run is occurring right now.
The stylish, compact machine features built-in chaff separation, a single-exhaust ventilation system, a purportedly low noise level and a touch-screen interface for monitoring, recording, sharing and repeating roast profiles that users can automate or execute manually. Built to withstand continuous back-to-back roasts, the machine's heat source is a custom propane burner that heats air that is circulated through a solid sheet steel drum. The air heats the beans while the drum keeps them in motion, combining classic drum roasting with fluid-bed-like heat transfer.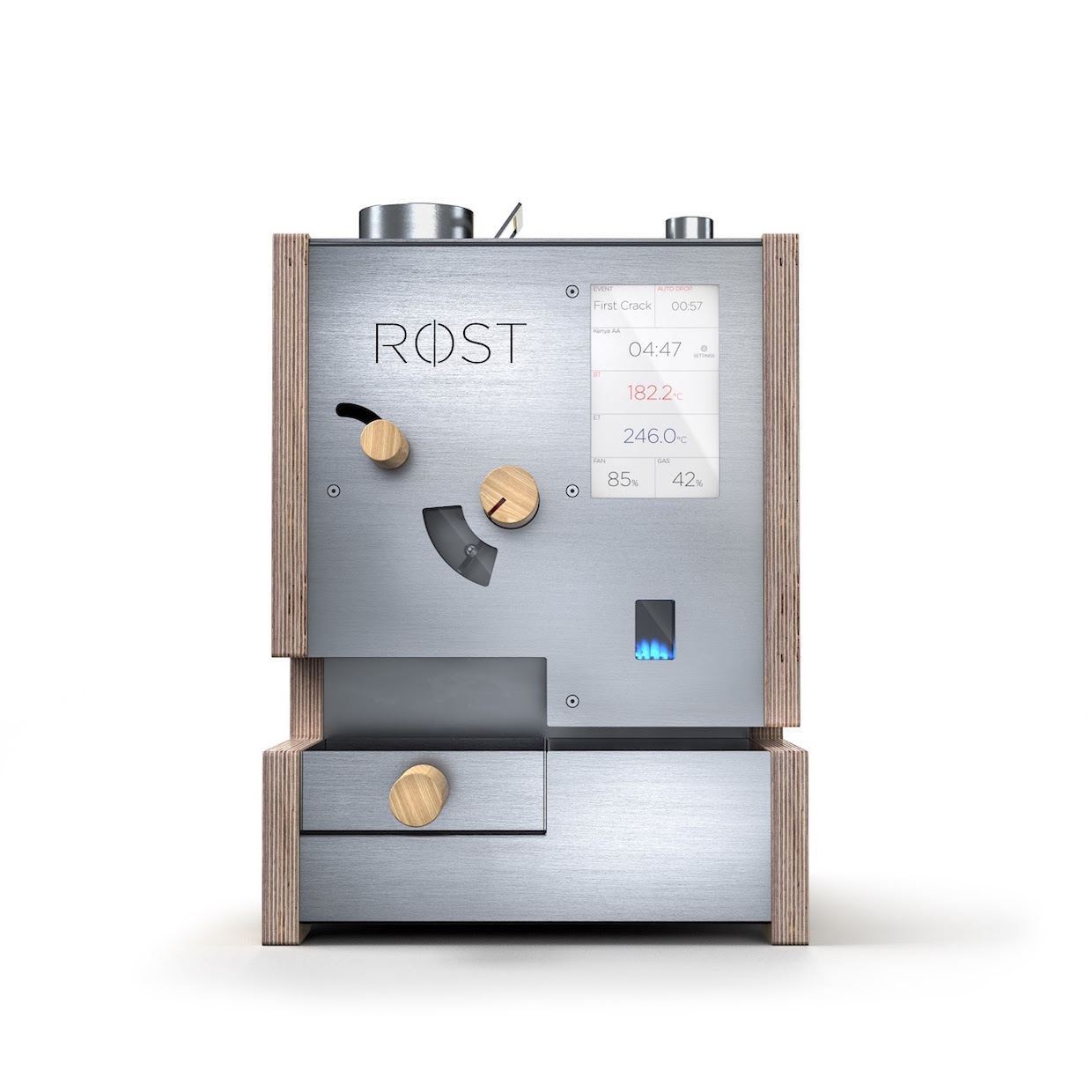 "Conduction from the drum does not play a significant role. After a pre-heat there will not be any variances," Røst Coffee Co-Founder and CTO Sverre Simonsen told Daily Coffee News of the patent-pending convection roasting process.
Sverre Simonsen and his brother, Røst Coffee Co-Founder and CEO Trond Simonsen, originally set out to design a 1-kilo-capacity roasting machine for hobbyist home roasters. After showing their prototype to Nordic Approach's Tim Wendelboe and Morten Wennersgaard, the venerable bigwigs challenged the brothers to switch gears and instead design a better professional sample roaster. Supported by a grant from Norwegian state-owned development bank Innovation Norway, the duo produced the prototype in response to the challenge six months later. Three years after that, the final version is now entering production.
"We are now working on our first production for our pilot costumers… as we are working on our production round two that should be ready in the end of October," said Sverre Simonsen. "In this stage, we are focusing on the European market."
Simonsen said the machine will retail for €5,000 ($5,800 USD) and that has fully overtaken their original plans for a home-roasting machine, although with their technology now essentially proven, it's possible they may return to a consumer-class idea someday.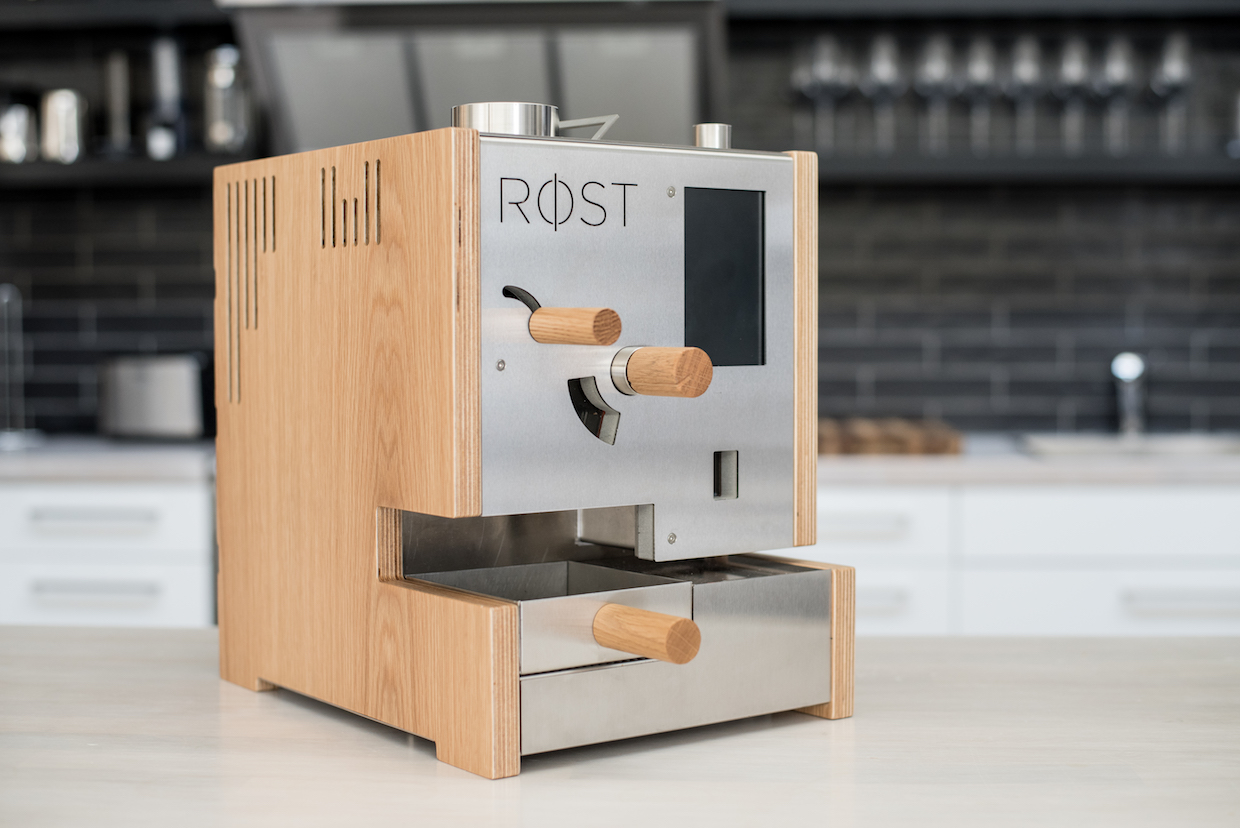 Said Simonsen, "Right now we are just focusing on developing the Røst sample roaster, but we see that we probably can use our technology to develop other products in the future."
Howard Bryman
Howard Bryman is the associate editor of Daily Coffee News by Roast Magazine. He is based in Portland, Oregon.