Costa Mesa, Calif.-based pre-fab coffee bar manufacturer Capsule MFG has expanded upon its core product line, offering entrepreneurs, offices, venues and anyone else the ability to own and install even larger and more capable coffee catering and retail bars.
Adding to the Barista Capsule and Alpha Station — the first two products rolled out by the company that was founded in late 2013 by president and chief designer Chad Bowker and VP and chief engineer Wade Wright — the lineup now includes two more structural components and a variety of upgrades to the existing plumbing and electrical systems included with the original fully-operational coffee bar products.
Structural offerings now include an ADA-compliant waste bin and condiment station cap, and a back bar. The ADA cap is designed for offering lids, milk, napkins and other drink additions alongside trash and recycling bins at ADA-compliant height, and the back bar provides additional space for cabinets and drawers.
Systems upgrades include an on-board water option facilitated by a heavy-duty, easily refillable 17-gallon tank that slides out on a robust rail drawer, freeing bar owners from the need to connect to a building's water infrastructure. And as the U.S. company is now opening sales to markets worldwide, Capsule electrical components now offer international outlet options, including electrical connections appropriate for use in Europe, the UK, Australia and Singapore.
Maintenance-related improvements have been made through a shift to sourcing standard parts more familiar to local espresso techs, while the modularity of the system also supports the detachment and shipping of trouble zones back to the manufacturer for repair.
Bowker told Daily Coffee News of one example of this design in action with a customer in Amsterdam whose pump motor had been damaged on the job. "We sent them an entire new plumbing panel," he said. "They took this one out, it was eight screws to take it off, eight to put it back on. They sent us their old one and we were able to diagnose the issue and they were able to keep going."
Bowker said that Capsule's aim is to transform the concept of a coffee bar from a hollow, wooden architectural installation into a complete, multifaceted piece of equipment, one that can be removed or relocated when a business changes or ends. Said Bowker, "It's the difference, for us, of going from building a brick fireplace to installing an oven."
The company also hopes to move potential perception of its offerings away from the notion of a cart, and more towards its intended purpose of being a complete commercial station, capable of permanence and a high volume of business.
"It's made of aluminum instead of wood," Bowker said. "But it is, all the same, a robust coffee bar. And we think we bring extra things that wood doesn't bring."
With the back bar, the ADA cap, and various combinations of Capsules and docking units, preconfigured offerings from the company now include Alpha, Beta, Gamma and Delta stations, culminating in a four-sided bar that accommodates dual espresso machines, multiple batch brew towers, grinders, refrigeration, sinks, taps for kegged beverages, storage, point of sale — a complete pre-fab café system.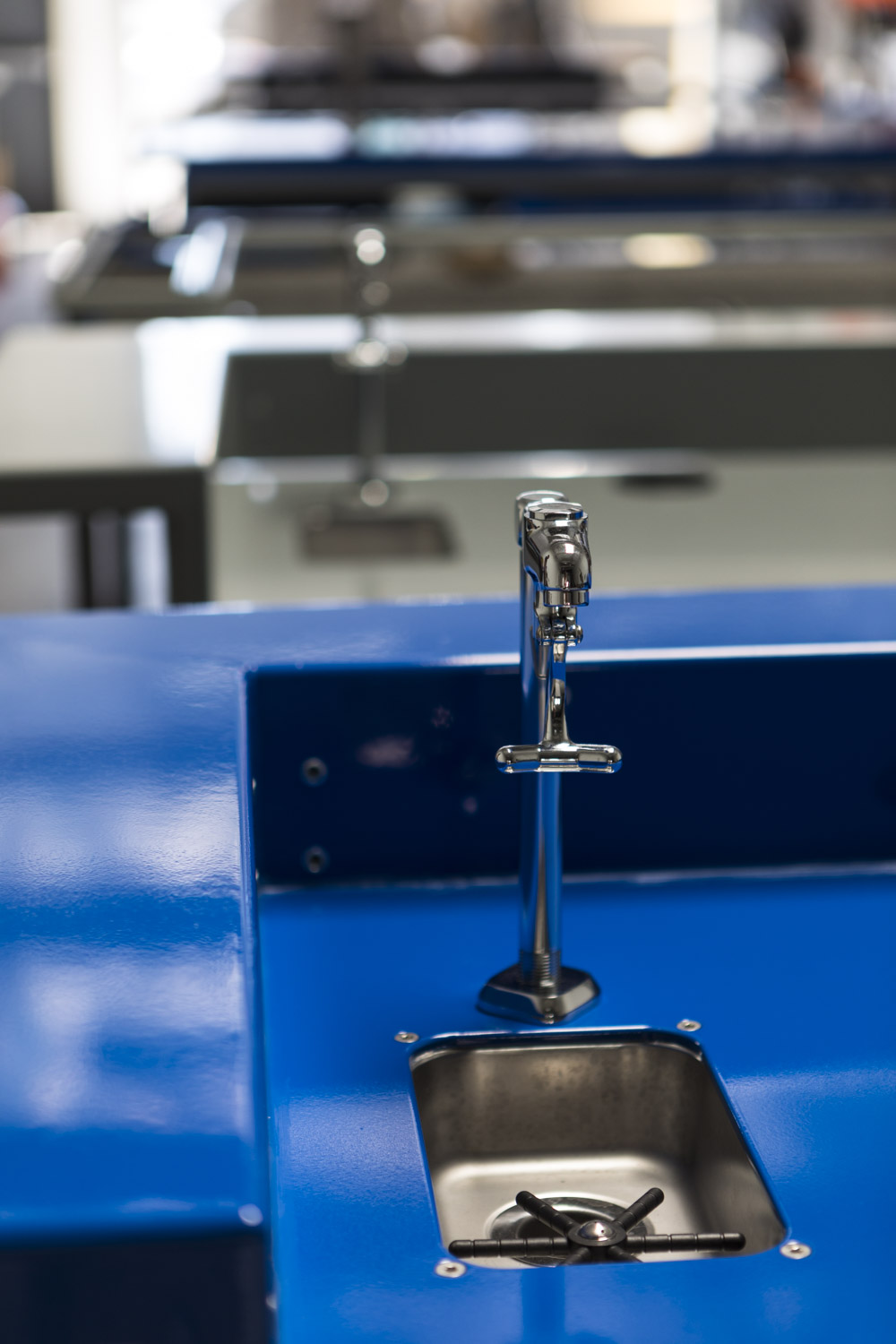 And as Bowker and Wright also recognize that the future is now as far as connectivity and data logging in the world of commercial coffee and hospitality, the Capsule team is currently developing cloud-connected sensors for monitoring water usage, complete with an app providing a dashboard of sorts to display the on-board water level, rates of consumption, and other stats.
"We're making the bar more and more like a 21st century piece of equipment," Bowker said. "Refrigerators have screens on them now, and washer-dryers are connected to the internet. It's not ridiculous, it makes sense, that this bar will be able to connect to the internet."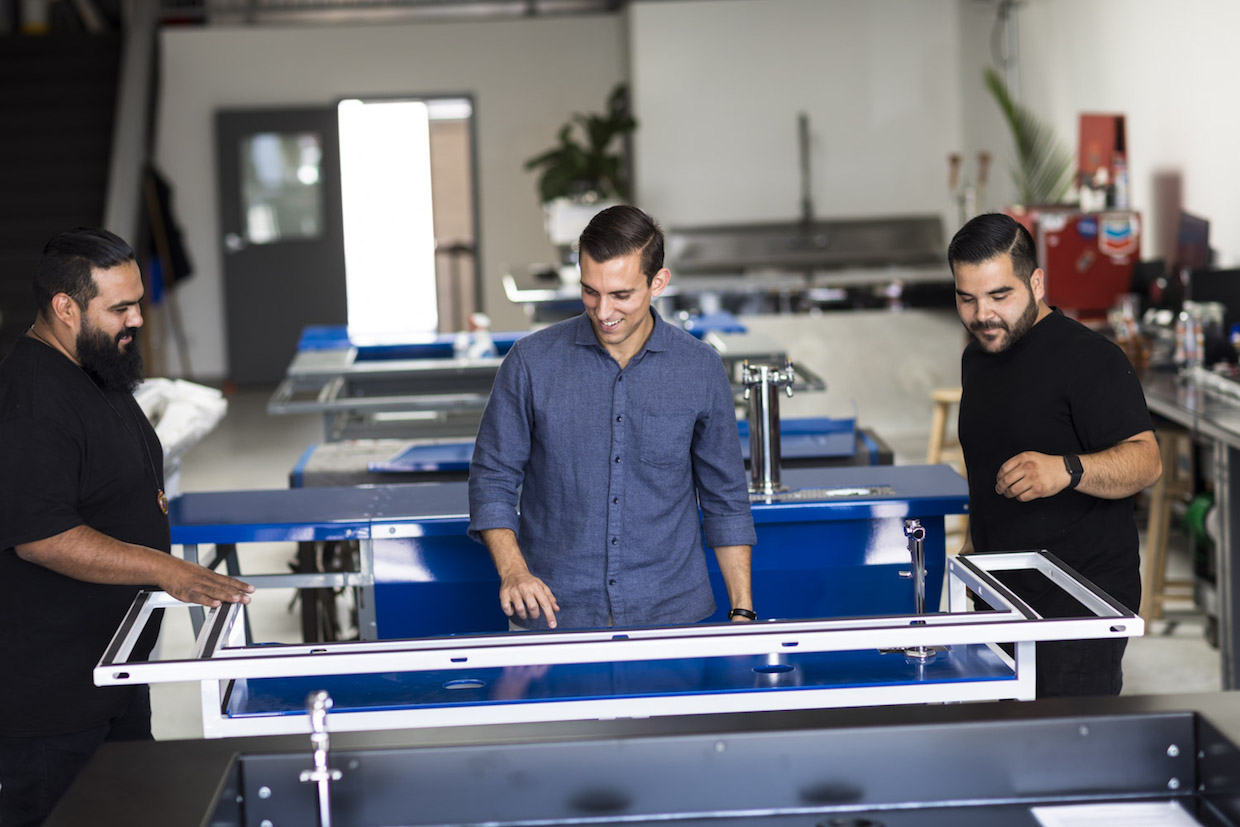 Capsule has quietly sold some of its new products already, although the official launch of the extended line is happening now.
Howard Bryman
Howard Bryman is the associate editor of Daily Coffee News by Roast Magazine. He is based in Portland, Oregon.