Before Aaron MacDougall officially switched on the lights to Broadsheet Coffee Roasters in Cambridge, Mass., last month, the former investment bank manager had already achieved some major highs in the coffee world.
Earlier this spring, as Broadsheet's roastery café was in full construction mode, MacDougall placed fifth in the US Cup Tasters Championships in Seattle, a remarkable achievement for a first-time competitor, although MacDougall has notably already earned a Q Grader license. Even more compelling, MacDougall wound up winning importer Genuine Origin's inaugural Roast & Go competition, a feat that would send him on an expenses-paid trip throughout multiple farms and mills in Honduras.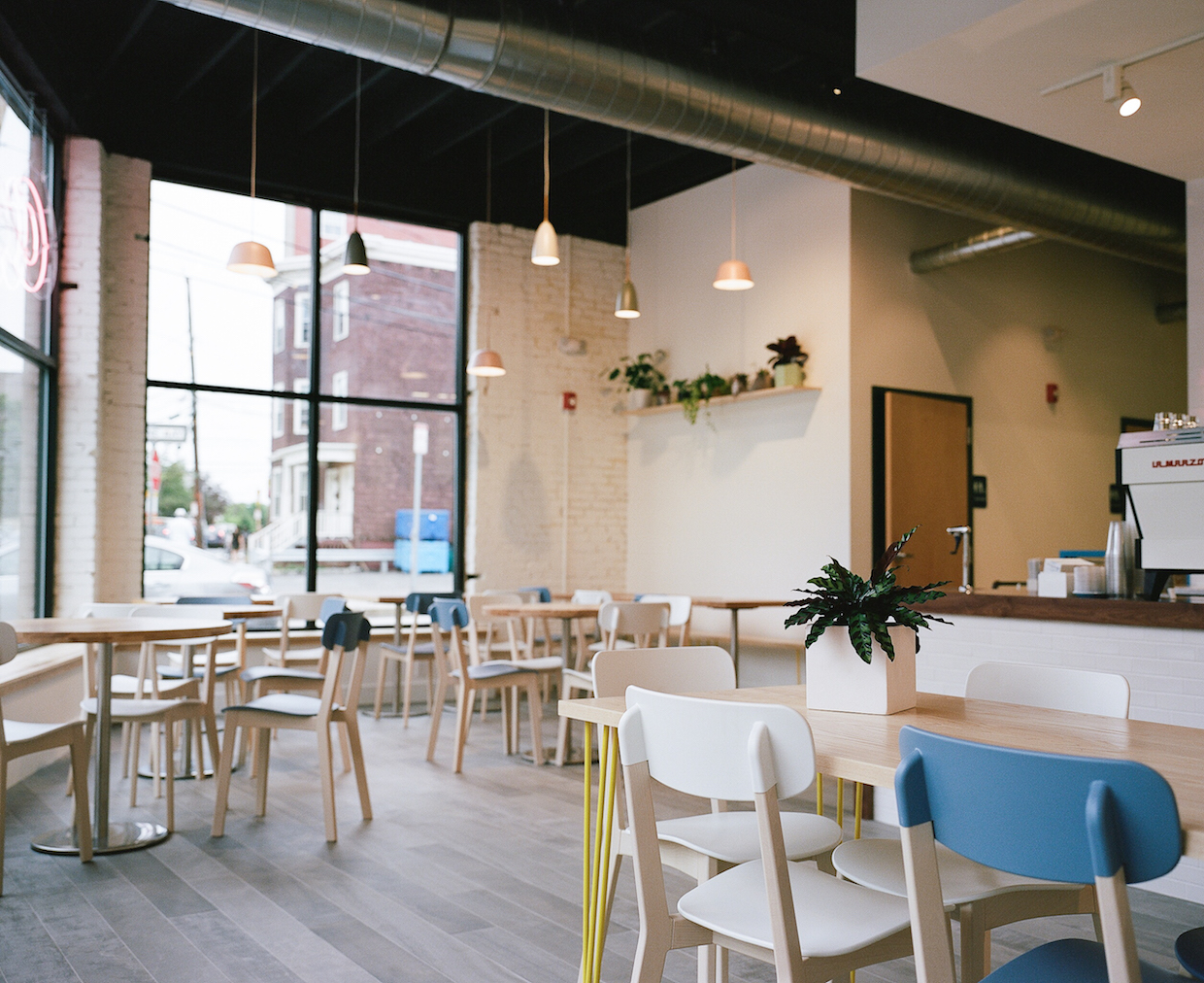 "I'm much more conscious of all of the factors that go into producing great green coffee. Yes, it is about the producer or farmers, but it is also about the education and support provided thereto, and the infrastructure to support the communities and processing/shepherding of the coffee," MacDougall recently told Daily Coffee News via email. "I also have a better sense of the due diligence questions to ask to get comfortable with the coffee and the way — in all senses — in which it was produced."
Now MacDougall is applying that due diligence to lead coffee operations at Broadsheet, where the venture is aided by longtime Boston coffee professional Wolf Barn Marnell, formerly of Pavement Coffeehouse, who is leading the front of the house, and chef and baker Darine Hazboun, who is helping lead Broadsheet's ambitious food program.
"The two immutables for me were that I have a roaster in-shop and that I be located in Cambridge, Mass., both of which made it incredibly difficult to start a business," said McDougall, adding that the dense area of the city had never seen a commercial coffee roastery before, requiring some extra legwork in scouting, zoning and permitting.
MacDougall now oversees a Loring S-15 built into one side of the shop, which feeds coffees to the Broadsheet bar, where stands a 2-group Linea ABR for espresso, as well as Mahlkonig Peak and EK43 grinders, and Fetco for batch brews.
"We rotate all of our best coffees through both batch and iced," said MacDougall, adding that in addition to a full lineup of traditional espresso drinks, the shop offers a decaf as an EK shot, with another daily featured espresso also run through an EK. "Wolf is a phenomenally creative barista and mixologist, so we offer a range of house made shrub sodas as well as rotating 'barista specials.' We're currently offering an espresso Old Fashioned and a 'nitro smash' infused with house mint syrup. Our next special will be the winner of an in-house competition amongst our baristas."
MacDougall and the Broadsheet team are working with a number of reputable importers including Genuine Origin and Collaborative Coffee Source, as well as more specialized collaborators such as Campesino Mateo, De La Gente and Catalyst Coffee.
"We're only offering single origins, and hope that one of the roles we can fill as a roaster-retailer is one analogous to the farmer at the farmers market who can talk in detail about what is on offer, to the extent that customers are interested," MacDougall said. "The importers to which I've gravitated share a similar philosophy, are small, focused, extremely exacting, have lots of hiking boots on the ground, and are willing to spend lots of time answering questions."
Naturally, roasting begins with sourcing, and the determination to focus exclusively on single origins informs MacDougall's roasting approach that leads to presenting each coffee as cleanly and transparently as possible.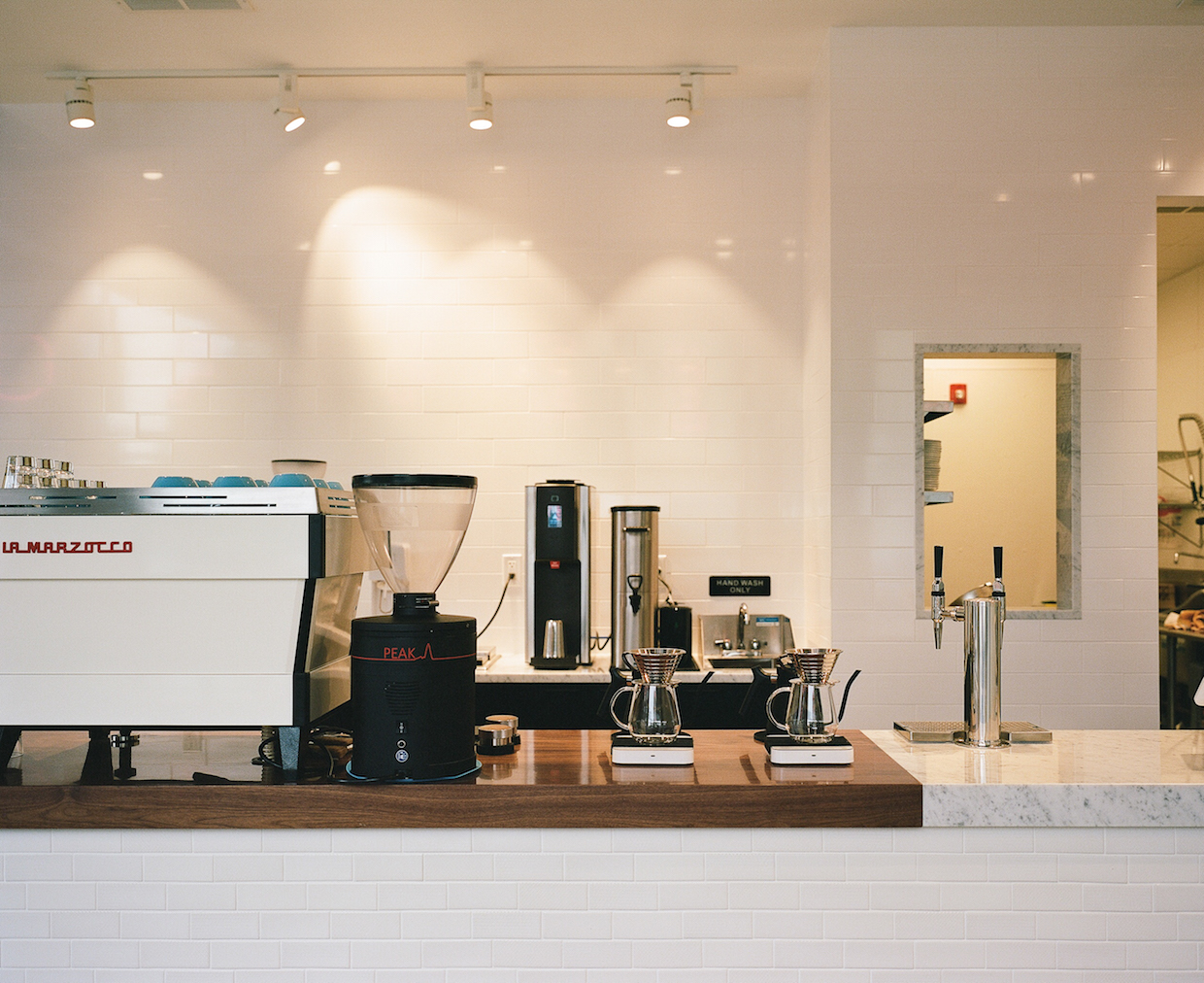 "I'm not willing to bake the acidity out of our espresso offerings, so for our base espresso, I'm choosing coffees that are intrinsically very well balanced — strong bass notes, gobs of sweetness and body — but with just enough acidity to be interesting," MacDougall said. "I had anticipated a bit of pushback from customers with respect to my lighter, brighter coffees — shall we say there is a long tradition of darker roasts in the Boston area — but have been overjoyed at the almost overwhelmingly positive reception we've had."
The Broadsheet food program expands well beyond what is typical in today's contemporary coffee shops, with the breakfast, brunch, lunch and baked goods — all made from scratch with Mediterranean and Middle Eastern influences — available through a hybrid service model.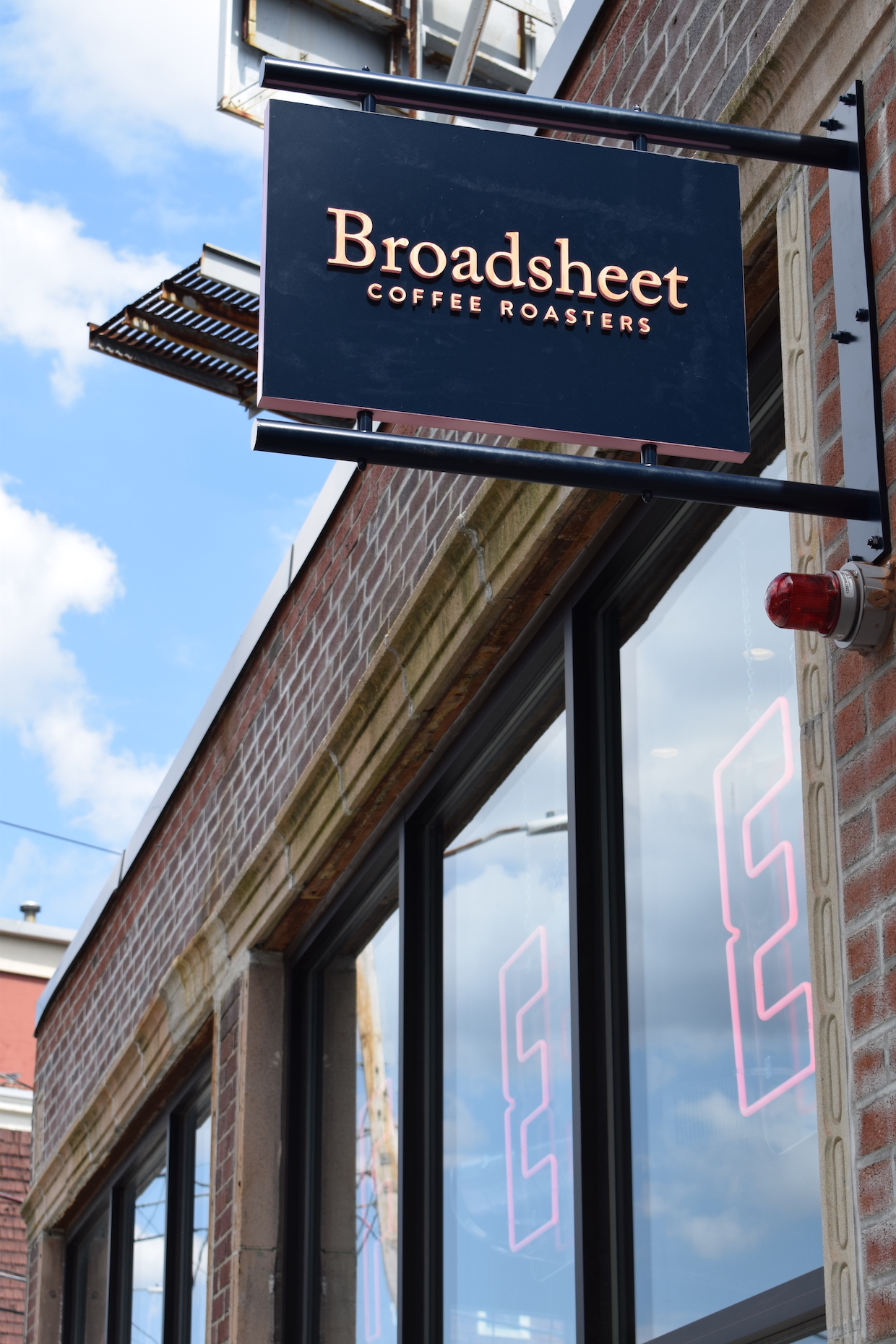 "I feel that great food, service and the cafe environment are probably bigger contributors to a good experience for the majority of customers than the coffee alone," MacDougall said, crediting Hazboun's Palestinian background and culinary skills with bringing the food program to life. "I also wanted to create a space where people could meet, converse, and exchange ideas — this is difficult without good food."
Asked what future targets might be for Broadsheet, MacDougall said, "There are a lot of moving pieces to this business: the roasting, cafe operations and food program. First things first, get these three right, get our operations as efficient and consistent as possible, keep our customers happy, and hopefully over time, acquire new ones."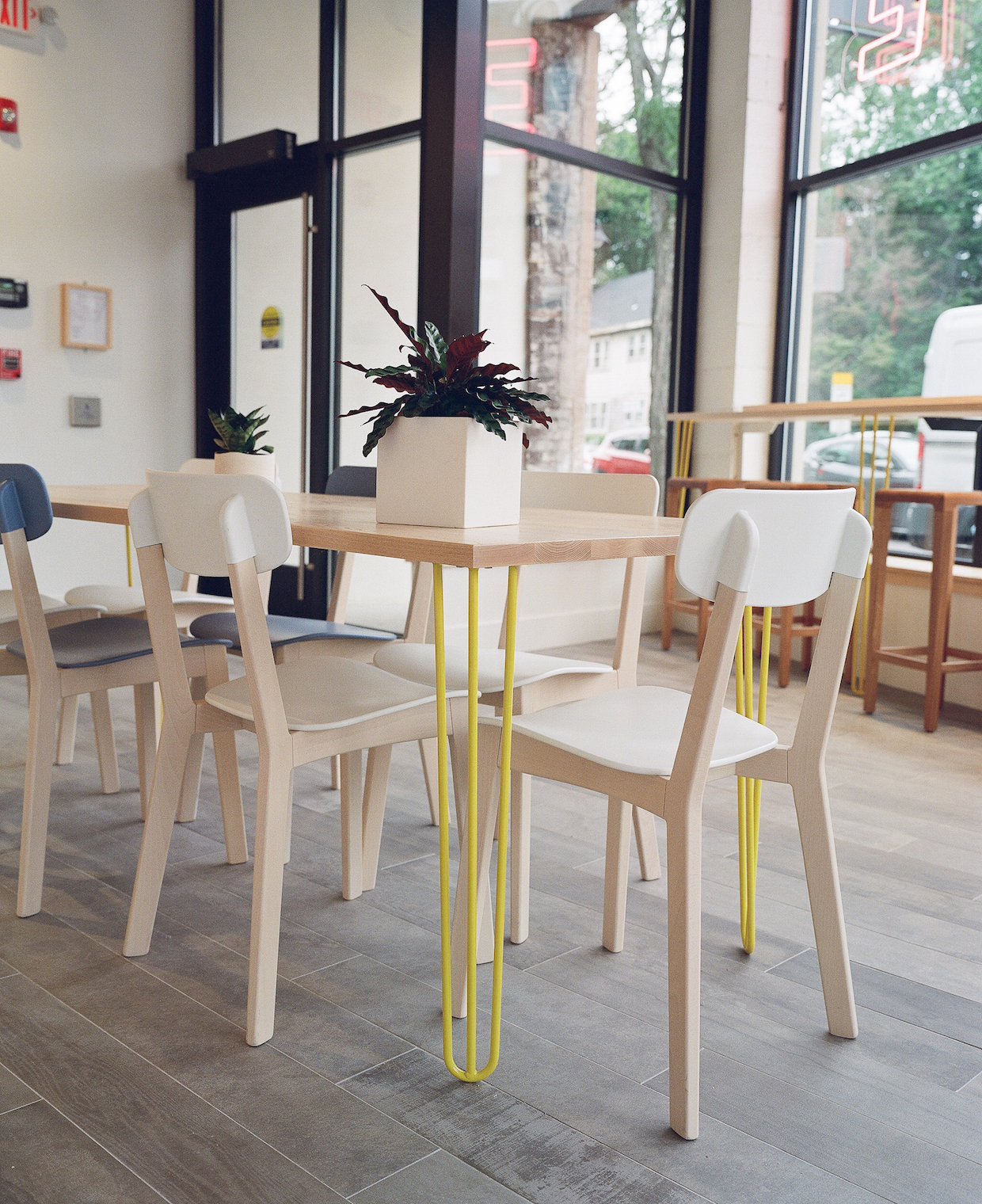 Broadsheet Coffee Roasters is now open at 100 Kirkland Street in Cambridge, Mass. 
Nick Brown
Nick Brown is the editor of Daily Coffee News by Roast Magazine.